Cardi B Defends Offset & Talks About The Future Of Their Relationship
By Peyton Blakemore
December 16, 2018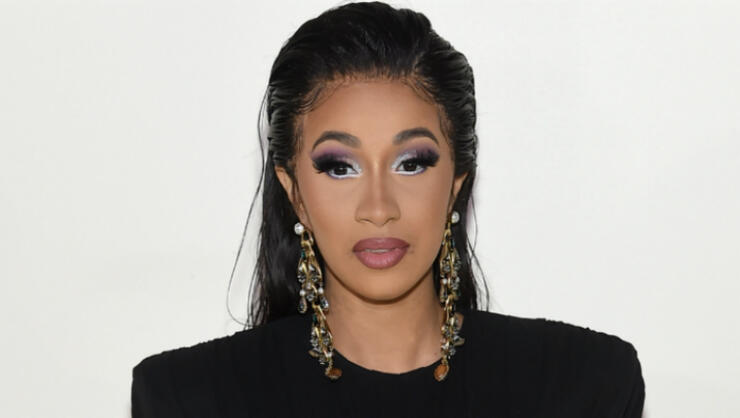 Cardi B wants the public to stop bashing Offset.
Despite their on-going drama, the "Money" rapper came to her ex's defense moments after he crashed her 2018 Rolling Loud Festival set on Saturday (December 15). "I don't want people to keep doing f**k sh*t, saying f**k sh*t. Violating my baby father is not going to make me feel any better because at the end of the day that's still family," Cardi told her fans in the first of her two-part Instagram video posts. "Unfortunately we going through things and it's not private, it became public and I just want things to die down. I just need time so we can see eye-to-eye. I can't predict the future. I don't know. But, the whole coming at my baby father bullsh*t — that doesn't make me feel any better... Respect my wishes. I love y'all so much."
After seeing her fans' reaction to her first video, Cardi posted another, explaining why she decided to defend Offset. "I see a lot of people bashing me cause they see me defending my baby father. They thinking I'm going to get back together with him. I'm not saying I'm going to get back together with him. I just don't like that bashing online thing," she said before mentioning Pete Davidson's earlier suicidal Instagram post where he hinted that online bullying has taken a toll on him. "I wouldn't want my baby father to have that feeling because millions of people bashing every day. That's a nasty feeling and I wouldn't want that."
"God could give me the most perfect, glamorous, fabulous man, but that... man is not going to love my child the same way her father loves my child," she continued. "I know how painful it is when you have millions of people bashing you every single day. I don't like that and it doesn't make me feel any better."
Just before Cardi posted her message to her fans, Offset crashed her Rolling Loud Festival set in Los Angeles to beg her to give him and their marriage another shot.
In a recorded video of the surprise, a shocked Cardi is shown standing on stage, in the middle of her set, as three different flower-filled carts are rolled out behind her that spell "Take Me Back Cardi." The DJ is then heard telling the crowd to "make some noise" as a confused Cardi continued to look on. Moments later though it became clear what was happening, and a seemingly upset Cardi put her head down as her ex Offset walked out with roses and began to apologize.
"I just wanted to tell you I'm sorry bruh, in person, in front of the world," he said on the mic while standing next to a clearly uncomfortable Cardi. "I love you, whatever I got to do to show you." The "Money" rapper, who looked more pissed than anything, didn't give the crowd a reaction to Offset's gesture, but rather had him and the flowers set up removed.
Chat About Cardi B Defends Offset & Talks About The Future Of Their Relationship