Bridezilla Wants Bridesmaids To Wear Contacts So Eye Colors Match Dresses
By Dave Basner
January 15, 2019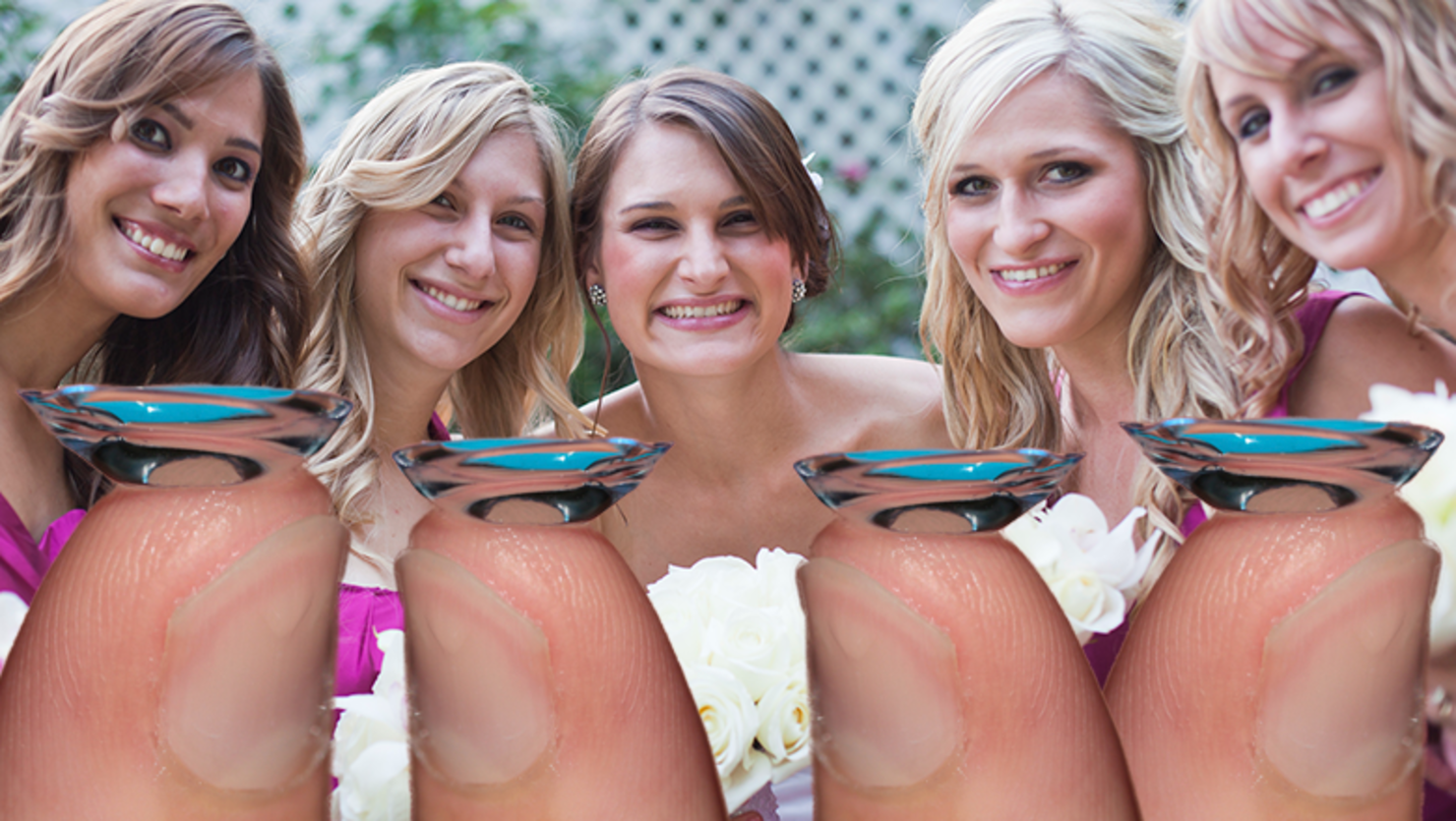 Plenty of brides want everything perfect about their wedding, down to the smallest detail, but sometimes they go to far. That seems to be how people feel about one bride who is very concerned over the colors guests will see at her nuptials. The woman turned to Facebook to write a post about her fear that her bridesmaids' eye colors will clash with their dresses, and asked a wedding forum if they thought it would be "over the top" for her to suggest that her bridesmaids wear contact lenses.
She wrote:
"How over the top is it to buy my blue-eyed bridesmaids color contacts. I'm offering to let them select any color, even rich amber brown like mine (I'm not afraid of being overshadowed!) I just think blue eyes would clash, since one of the wedding colors is Chartreuse."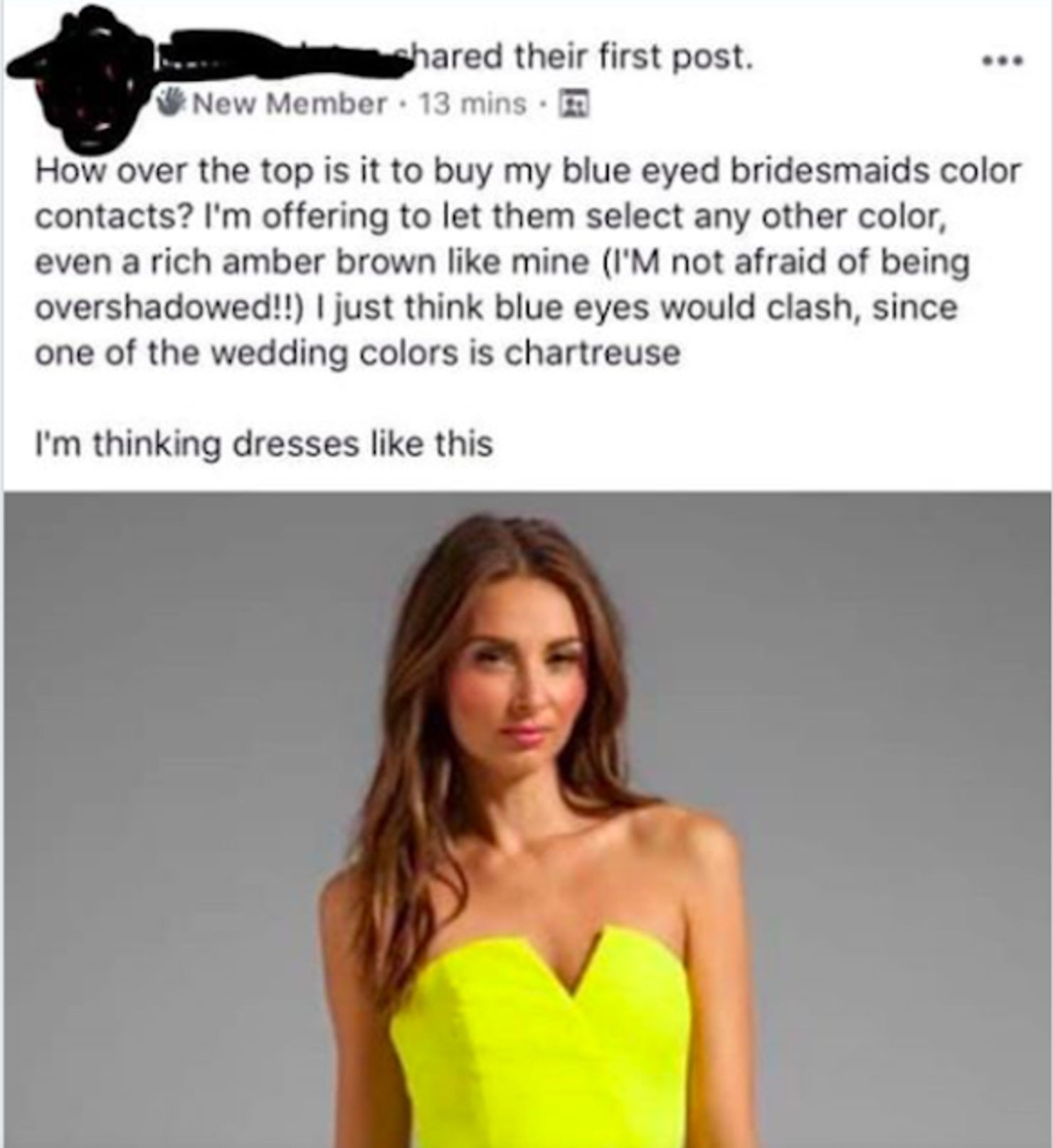 The post made its way to a wedding-shaming Facebook group, where it was torn apart in the comments. They included:
"Five years from now, when you look back on your wedding, even small details like 'what shoes were the bridesmaids wearing' won't matter or be remembered. Much less nonsense like this."
"Just the fact that she stated, 'I'm not afraid of being overshadowed by blue eyes,' means she's definitely afraid of being overshadowed by blue-eyed girls. And the whole 'clashing with the dress' is a thinly-veiled excuse. Homegirl needs some self-esteem."
"I'm sorry, you can't be in my wedding because your eyes are the wrong color. Say it loud,."
"I once heard of a bride who wanted to make all of the bridesmaids dye their hair a certain color because their hair didn't match their dresses, but this is a little too specific."
No word on if the bride-to-be decided to go through with the request.
Photo: Getty Images, Facebook