TLC's Chilli Co-Signs Weezer's "No Scrubs" Cover, Wants to Perform Together
By Katrina Nattress
January 26, 2019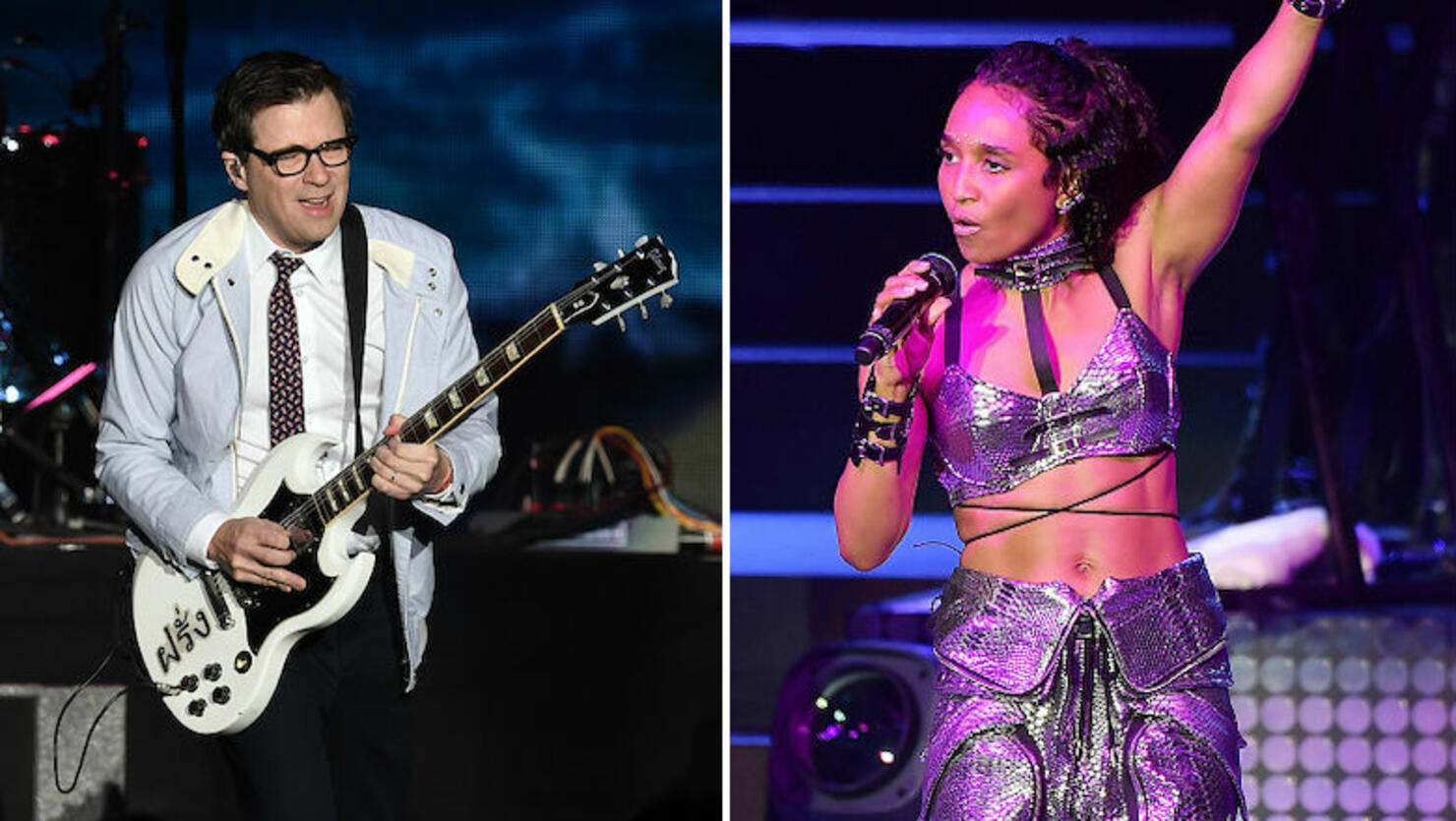 On Thursday (January 24), Weezer surprise released a collection of covers called The Teal Album. The 12-song project includes the band's now iconic rendition of Toto's "Africa," as well as their takes on classics from Michael Jackson, a-ha, and TLC.
Yes, that's right, the SoCal rockers took a stab at recreating the '90s R&B icons' hit "No Scrubs." And TLC's Rozanda "Chilli" Thomas liked it so much she co-signed the cover during a conversation with Rolling Stone.
"When I heard it, I loved it! They did a great job," she said. "I hope we can perform it together." MAKE IT HAPPEN, CHILLI!
"I'm definitely familiar with the group," she added. "I totally get why any girl would do it, but when guys do it I go, 'Clearly, they're not scrubs.' If they were scrubs, they wouldn't sing the song with this type of confidence."
Listen to Weezer's "No Scrubs" cover below.
Weezer's cover of "Africa" is up for an iHeartRadio Music Award this year for "Best Alternative Song of the Year." Find out who will be taking home an award this year by tuning into FOX on March 14th where the show will be broadcast live from the Microsoft Theater in Los Angeles from 8-10pm ET/PT.
Photo: Getty Images