Van Halen Rumored to Announce Michael Anthony Reunion Details Soon
By Andrew Magnotta @AndrewMagnotta
February 13, 2019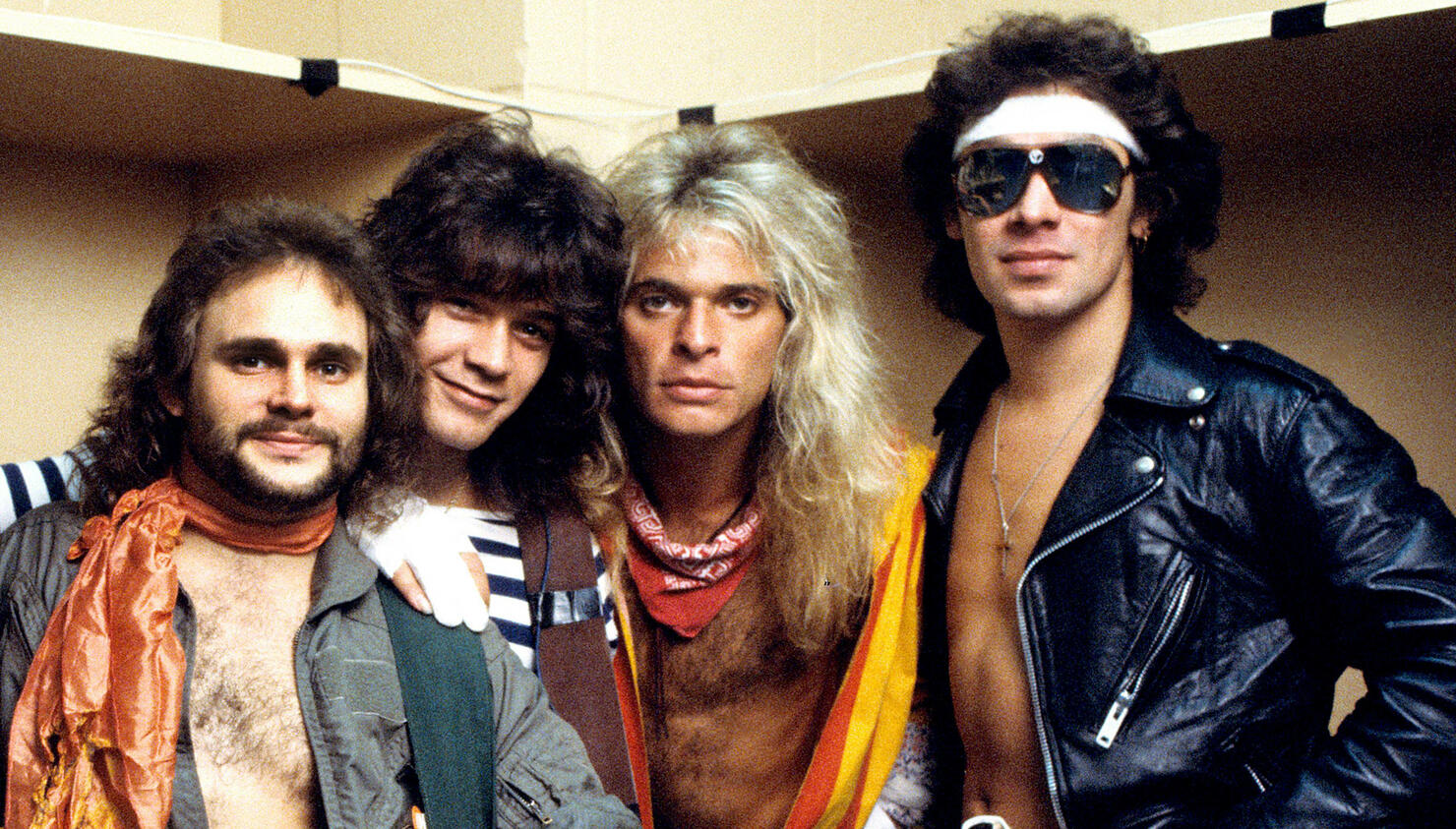 Former Van Halen bassist Michael Anthony's denials that he's been in contact with his former band have done little to quash rumors of a pending reunion.
And now a purported industry insider says all the questions fans have will be answered by the end of February, if not early in March, when Van Halen plans to clarify its 2019 plans. He then proceeded to preemptively answer everyone's questions himself.
"Van Halen will be touring in 2019," said Facebook user Thomas Bmyr in a lengthy post screen-captured by MetalHeadZone. Bmyr claims to be an employee of Van Halen's record label, Warner Bros. and has been active on Van Halen forums in the past.
Bmyr explained in his post that his position at Warner makes him privy to the plans of a number of major artists, including those of Van Halen. He says the official announcement from the band is imminent, and he confirmed a statement by front man David Lee Roth that Van Halen will return in 2019.
Longtime Van Halen bassist Anthony will be part of the reunion, Bmyr said, but not as a full-time member of the band. He also contradicted his earlier statement about there being a "tour."
"This is not a tour itself, but six dates in American stadiums, during the summer to come," Bmyr wrote. "It's not a farewell tour. The lineup is the same as the last years [sic]: Eddie, Alex, Wolfie, and David."
In addition to the stadium shows, Van Halen will add a handful of Las Vegas dates for late-2019, he said.
Anthony's role will be as a nightly special guest. Bmyr suggested Anthony will come out to play a bass solo, plus "Somebody Get Me a Doctor," which Anthony sang on VH's 1998 and 2004 tours. He added that he doesn't know whether Wolfgang Van Halen will remain on stage during Anthony's portion of the show.
Anthony told fans a few weeks ago during an in-person Q&A that he has not spoken to Eddie Van Halen since the last time he was in the band in 2004. A month earlier, the bassist told Premiere Radio Networks, a division of iHeartRadio, that the only contact he's had with any Van Halens was bumping into Alex Van Halen while on vacation a few years ago.
Critically, Bmyr's claims about Anthony's specific role in the show seem dubious, if not at least subject to change. The concerts are several months away and its strange that Van Halen would have its set list planned out before even rehearsing.
Also, as ecstatic as fans will be to see Anthony again, him coming out to play a solo and then just perform one song with his former band would a major letdown in the eyes of many longtime fans. One could easily see such a scenario blowing up in the band's collective face.
Bmyr explains that Van Halen does not plan to do any interviews around the reunion because the band doesn't want to fuel the narrative that the Van Halens are at-odds with Anthony and former front man Sammy Hagar. He suggests that this year's activities amount to a compromise between Van Halen and Anthony after a couple years of legal and financial wrestling.
In perhaps Bmyr's most shocking claims, he says Anthony prevented Van Halen from going on tour last year with Wolfgang on bass to celebrate the band's 40th anniversary. He suggests Van Halen scrapped its '18 touring plans after some kind of legal challenge from Anthony, who owns an equal share of the band's first several albums.
Photo: Getty Images