Bridezilla Refuses To Let Friend Be Bridesmaid Because Of Her Breasts
By Dave Basner
February 15, 2019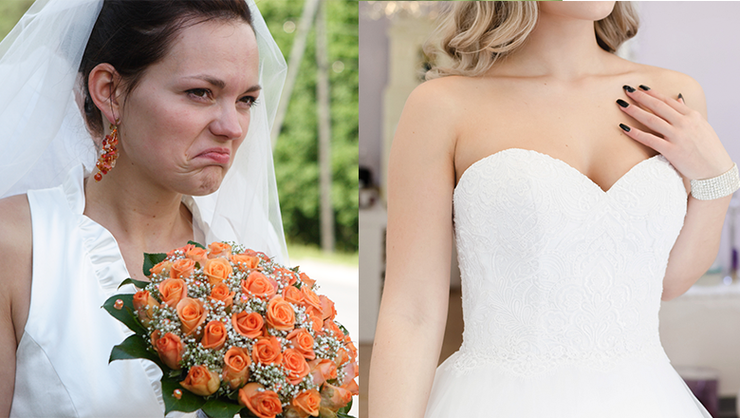 On a bride's wedding day, she deserves to be the center of attention, but what one bride-to-be did to ensure that all eyes would be on her has got plenty of people calling her a bridezilla. The woman posted to Reddit, explaining her situation by saying that she has two good, life-long friends, Kristy and Erin, but she and Erin have grown apart a little so she only asked Kristy to be in her wedding party... however it wasn't because Erin isn't as close with her anymore. Kristy told the bride-to-be that Erin was upset she wasn't included and the bride revealed the real reason behind the decision.
She wrote:
"Erin has MASSIVE breasts. Literally bigger than should be physiologically possible because she has a hormone disorder that caused her breasts to grow to an excessive degree...I originally planned on asking Erin to be a bridesmaid, but then I started thinking about the logistics of getting a bridesmaid dress tailored to fit her dimensions and how she won't be capable of wearing a strapless dress because she can't do strapless bras. Also Erin has these shoulder pads for her bra straps that she's insecure about, so she would need a dress with sleeves realistically, and does that mean I have to settle on a bridesmaid dress with sleeves for all the girls to wear in the heat of summer? Or does Erin have to be the only one wearing a different dress? It stressed me out immensely, and I felt that it would be borderline impossible to find a resolution that wouldn't somehow embarrass and/or ostracize Erin."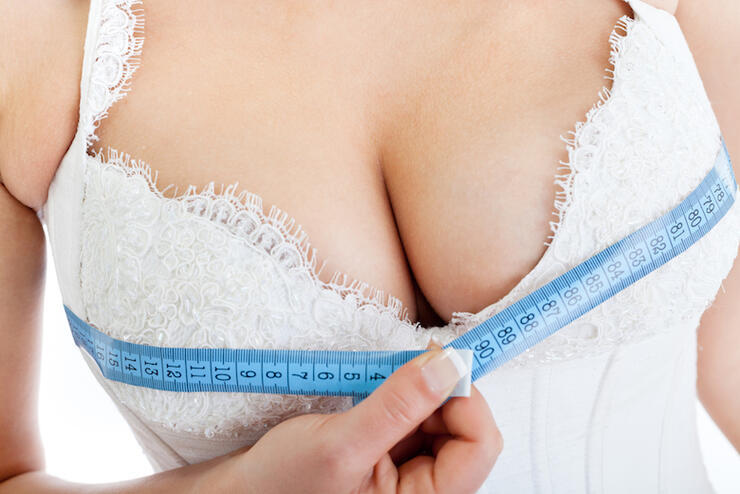 But that's not all. The bride confessed:
"Part of me has a fear that Erin's presence would be a distraction. Like I said before, I've been Erin's friend since we were kids. I've been there through it all, and I have seen how people react to her situation. When people think back on my wedding, I want them to think about how beautiful the venue was, or how nice the wedding party looked, or (dare I say) my fiance and I finally getting hitched! I don't want people to remember my wedding for the bridesmaid with the giant boobs."
Kristy told her she was being a jerk and the commenters on the post seemed to agree. One in particular hit the nail on the head:
"You specifically didn't include someone in your wedding party for a medical problem they can't control. Trade out the issue at hand with "needs a wheelchair" or "has a prosthetic arm" and you'll see the clear issue. Ultimately yeah, you're right, its your day and you get to be as selfish as you want about it. But that doesn't mean you're not an ass**** for making those selfish decisions."
The story does have a happy ending though - in reading the replies, the bride realized the error of her ways and truly seemed to feel terrible about it. She updated her post writing:
"Thanks for your thoughts. I posted this recognizing that I was being at least a bit of an ass****, but I failed to fully comprehend the depth of my ass****ry, and more importantly how this seemingly insignificant bit of shallow exclusivity could hurt my friend on a deep level. This is so not worth losing a friend over, and I want to thank many of you for helping me to rediscover some perspective that I lost in the midst of planning for my wedding. I plan to sit down with Erin, apologize, and do what I can to fix the situation. I will provide an update on how that conversation goes if people are interested. Either way, I really am grateful, and DEEPLY humbled, by this response."
Photo: Getty Images
Chat About Bridezilla Refuses To Let Friend Be Bridesmaid Because Of Her Breasts