Kylie Jenner Allegedly Thinks Travis Scott Cheated On Her
By Peyton Blakemore
March 1, 2019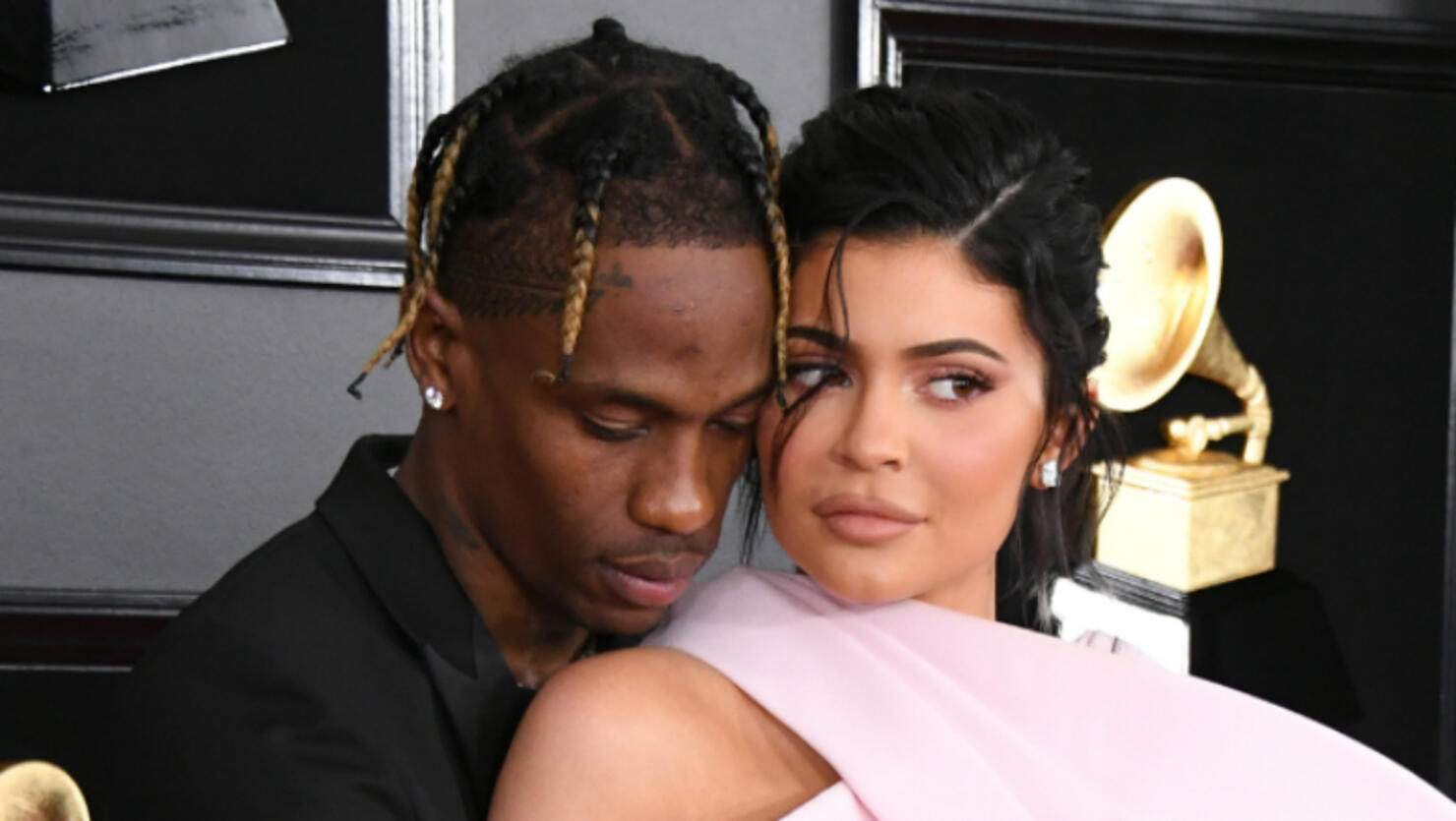 Did Travis Scott cheat on Kylie Jenner? That is the question!
According to TMZ, the business mogul found "evidence" of her man's alleged infidelity on Wednesday (February 27) after he flew home to Calabasas to surprise Kylie and their daughter Stormi. Subsequently, Travis reportedly postponed his "Astroworld" concert in Buffalo Thursday (February 28) night because of the fallout from Kylie's alleged discovery. The site claims that while the "SICKO MODE" rapper said he couldn't attend the show because of illness, he was actually back home in L.A. trying to get his relationship in order.
While Travis' rep strongly denies he cheated on Kylie, the 21-year-old reality star was spotted out without him Thursday night. Kylie's outing with a few friends marked the first time she's been spotted since news of her best friend Jordyn Woods' alleged affair with Khloe Kardashian's boyfriend Tristan Thompson.
As fans know, Kylie and Jordyn's friendship remains up in the air after the 21-year-old model was caught making out with Tristan at house party nearly two weeks ago. Not only has Jordyn been thrown out of Kylie's guesthouse, her products with both Kylie and Khloe have been either scrapped or put on sale, and she's been blackballed for any future Kardashian-Jenner business ventures.
Jordyn is set to tell her side of the story on Jada Pinkett Smith's Red Table Talk on Friday (March 1). According to TMZ, during the tell-all interview, Jordyn "made no excuses for her actions," admitting that she made a mistake, and additionally issued an apology to Khloe Kardashian. While initial reports claimed Jordyn blamed alcohol for her betrayal, telling friends and Khloe she was drunk when the incident went down, on Jada's show the 21-year-old model reportedly said she was totally lucid while hooking up with Khloe's now ex-boyfriend Tristan.
Photo: Getty Images