Cheap Bridezilla's Worst Idea Ever Upsets Wedding Guests
By Dave Basner
March 5, 2019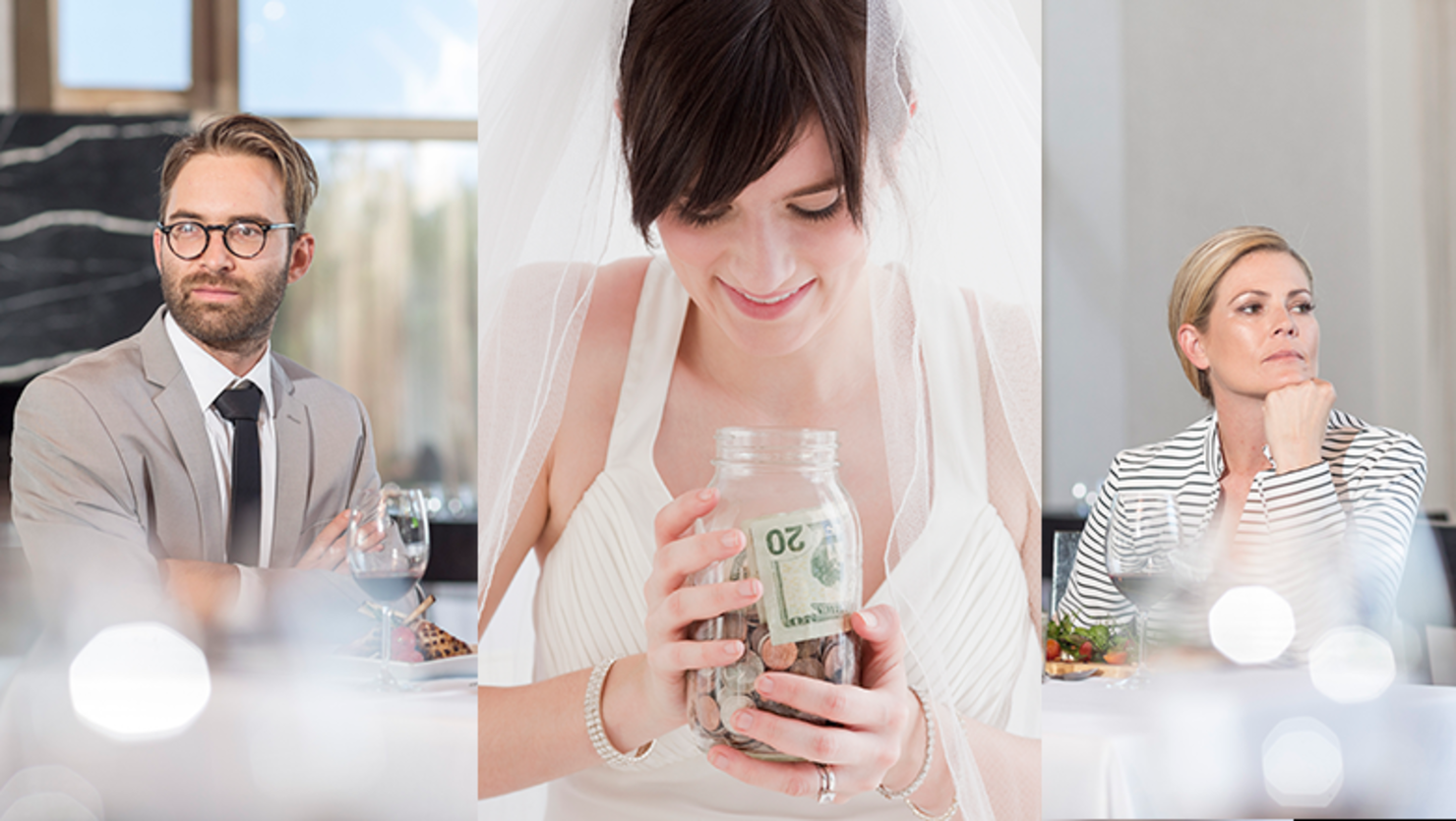 It's no secret that weddings can be expensive, so couples without huge budgets have to find ways to scrimp and save. Typically, it's easy to save a few dollars here and there with small decisions like toning down the floral displays or going with a smaller cake, but the choice one bride made to cut costs will probably have all of her guests up in arms.
One of her bridesmaids shared the bride's plan on Facebook, asking what others thought of the idea. She explained:
"Okay so, I'm a bridesmaid in a wedding in May. This girl I've known for about 10 years now is the bride, and they are really focused on their wedding being a nice, relaxed time on some large outdoor property. Lots of handmade items, barn style, bonfire, it's gonna be super cute. I love simplicity an dit's totally them. I just found out that to cut costs, they're not providing food. Like. What?! It's a whole day thing, even into the night, and no food?! I'm gonna end up ordering a pizza or something for myself, my partner, and our friends while we're there I guess. Everyone else I can see just getting hammered with no food and it's gonna be messy. As a bridesmaid, should I say something? Is this a normal thing to cut out in order to reduce costs? I've never been in a wedding, I've only ever been to a few weddings, so I'm wondering if it's as big of a deal as I think it is... And i think it's a really big deal."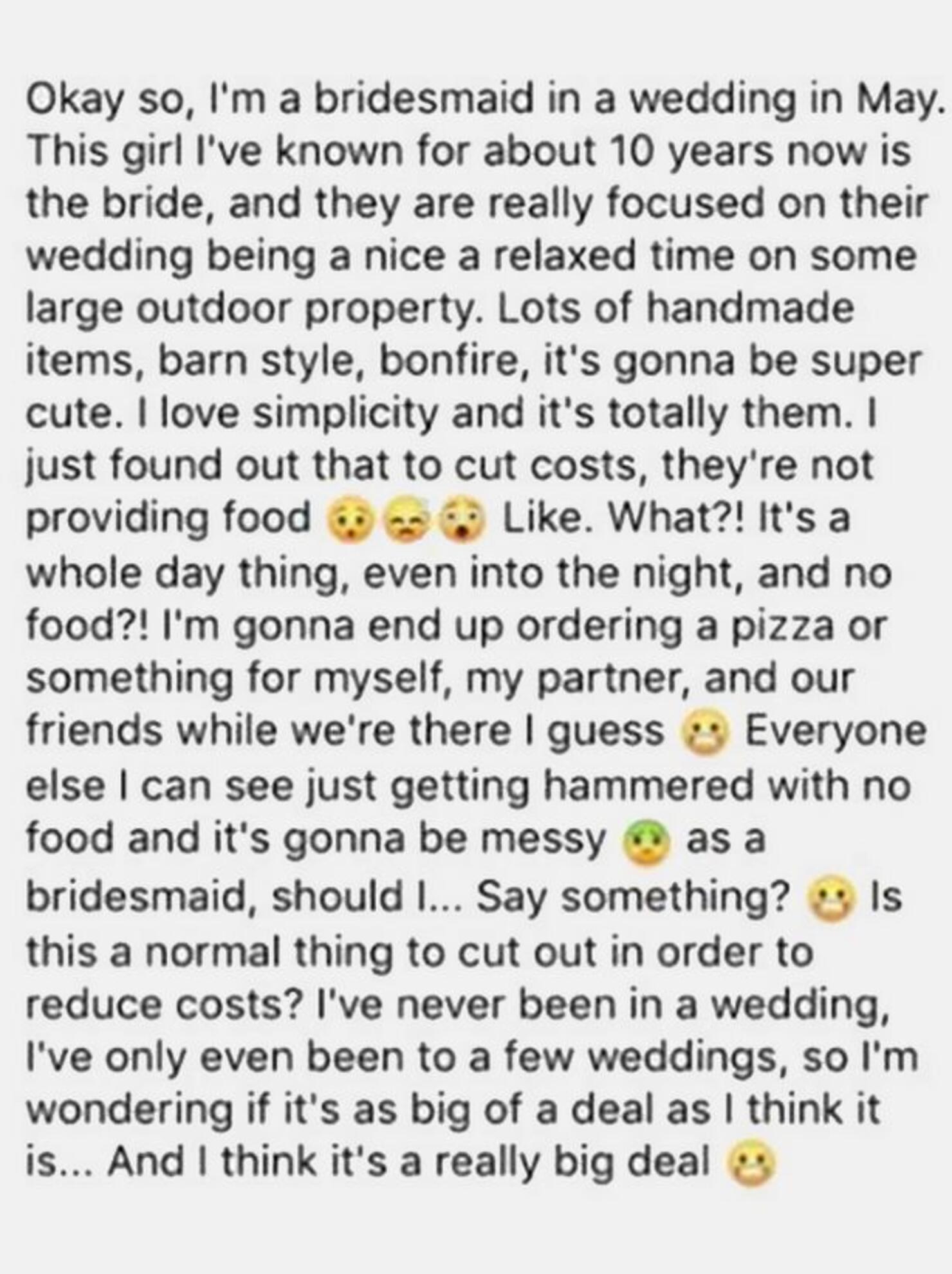 Not surprisingly, nearly all of the commenters were appalled by the situation. While many called the bride-to-be "rude" for even considering the no food option, one commenter seemed to sum up what most people felt by writing, "If you can't afford to feed all your guests you either need to invite less people or have a smaller, shorter wedding."
No word on if the bride went through with her wallet-friendly-yet-appetite-unfriendly idea.
Photo: Getty Images