Katy Perry Says She's 'Open' To Collaborating With Taylor Swift
By Paris Close
March 15, 2019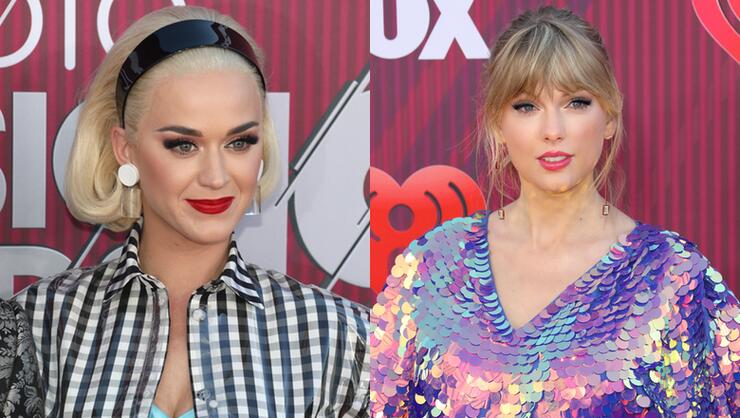 Katy Perry and Taylor Swift may be joining forces on a new song.
Now that the hatchet is buried between the "Swish Swish" star and "Bad Blood" singer, it's more than likely the pop star queens could make music together one day. Perry gave hope to the prospect during an interview with Entertainment Tonight at the iHeartRadio Music Awards on Thursday (March 14).
The 34-year-old confirmed she would totally be down for collaborating with the "Delicate" vocalist. "I'm open! Open, open, open!" Perry responded enthusiastically in the manner of an artificially intelligent android, which the songbird joked as her "loveable A.I." persona.
Watch below.
Perry ended her years-long feud with Swift last May when she sent her an actual olive branch along with a hand-written apology. In the letter, which the 29-year-old shared on Instagram, The "Dark Horse" artist said she was "deeply sorry" for the "past miscommunications and hurt feelings between us." Swift amicably accepted her apology, writing back, "Thank you Katy."
Perry's remarks give us reason to believe a secret project between the duo may be in the works after all. Earlier this month, fan theories of their low-key collab first emerged as Swift began sharing cryptic images on her Instagram account, presumably to promote her upcoming seventh studio album. (Get the full theory breakdown here!)
In the meantime, we'll keep our fingers cross that the stars align so these two can come together on a duet!
Photo: Getty Images
Chat About Katy Perry Says She's 'Open' To Collaborating With Taylor Swift