Jordyn Woods' First Post-Tristan Thompson Scandal Project Is A Big Surprise
By Hayden Brooks
March 25, 2019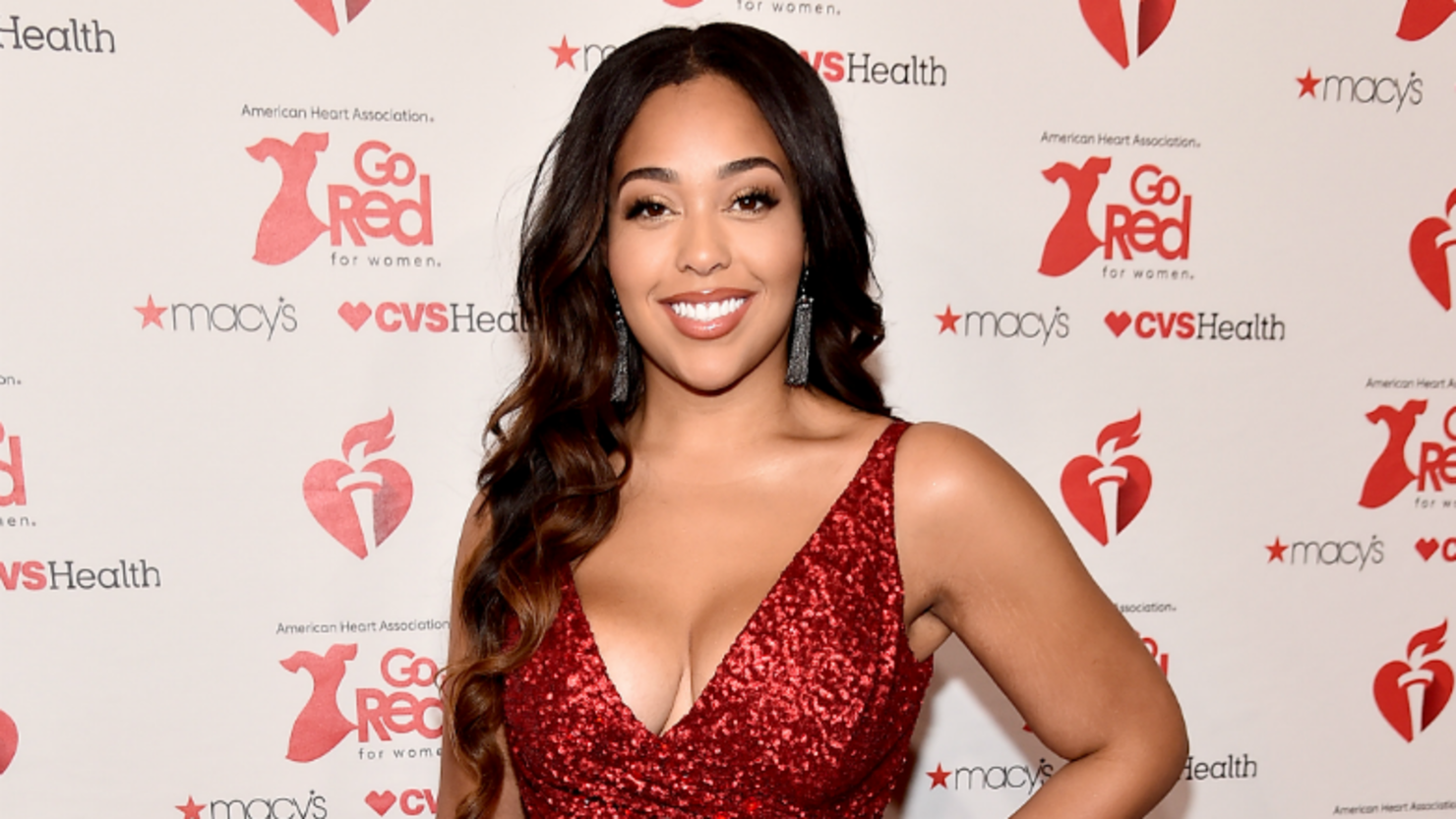 Jordyn Woods is slowly making her way back into routine since the drama from her Tristan Thompson cheating scandal has settled. Surprisingly, the former Kylie Jenner confidant decided that her first project post-drama would involve a music video cameo.
Over the weekend, E! News reported that the 21-year-old star is set to appear in the music video for 16-year-old YouTube star Justin Roberts' song called "Way Too Much." The concept of the video is set to involve young social media stars and the consequences that come with their fame, using Toy Story and The Matrix as inspirations for the backstory. As per the celebrity gossip outlet, Woods and fellow social media influencer Sofia Jamora are set to play life-size dolls, who are assembled and packaged in a toy factory, before they decide to make an escape from their realm. "I'm like in a toy factory, getting assembled, piece by piece, like, they're putting my arm in, they're putting my legs on, and I'm just kinda going down this conveyor belt of like, this toy factory," Roberts told Extra on-set of the video. "Everyone's in this toy factory, we're all toys."
Woods and Roberts took to West Hollywood's Craig's restaurant days later for dinner, marking her first major public appearance since all of the drama unfolded in February. The clip began filming last Wednesday in Los Angeles and is set to drop on April 12. Scroll on below to see an on-set teaser from the video, where Woods shows off a light gray high neck ensemble!
Since making her way to "Red Table Talk" and confessing that she kissed Thompson, who was reportedly still with Jenner's older sister, Khloe Kardashian, at the time, Woods' friendship with Jenner has dissolved. As per TMZ, the reality star has "given up on making up and is moving on" from Woods. Unfortunately, the interview "had the opposite effect" of earning back Kylie's trust and has prompted the make-up mogul to look for more friends in light of all the drama.