Jessa Duggar Gets Dragged For Posting Video Of Son After He Had An Accident
By Dave Basner
March 26, 2019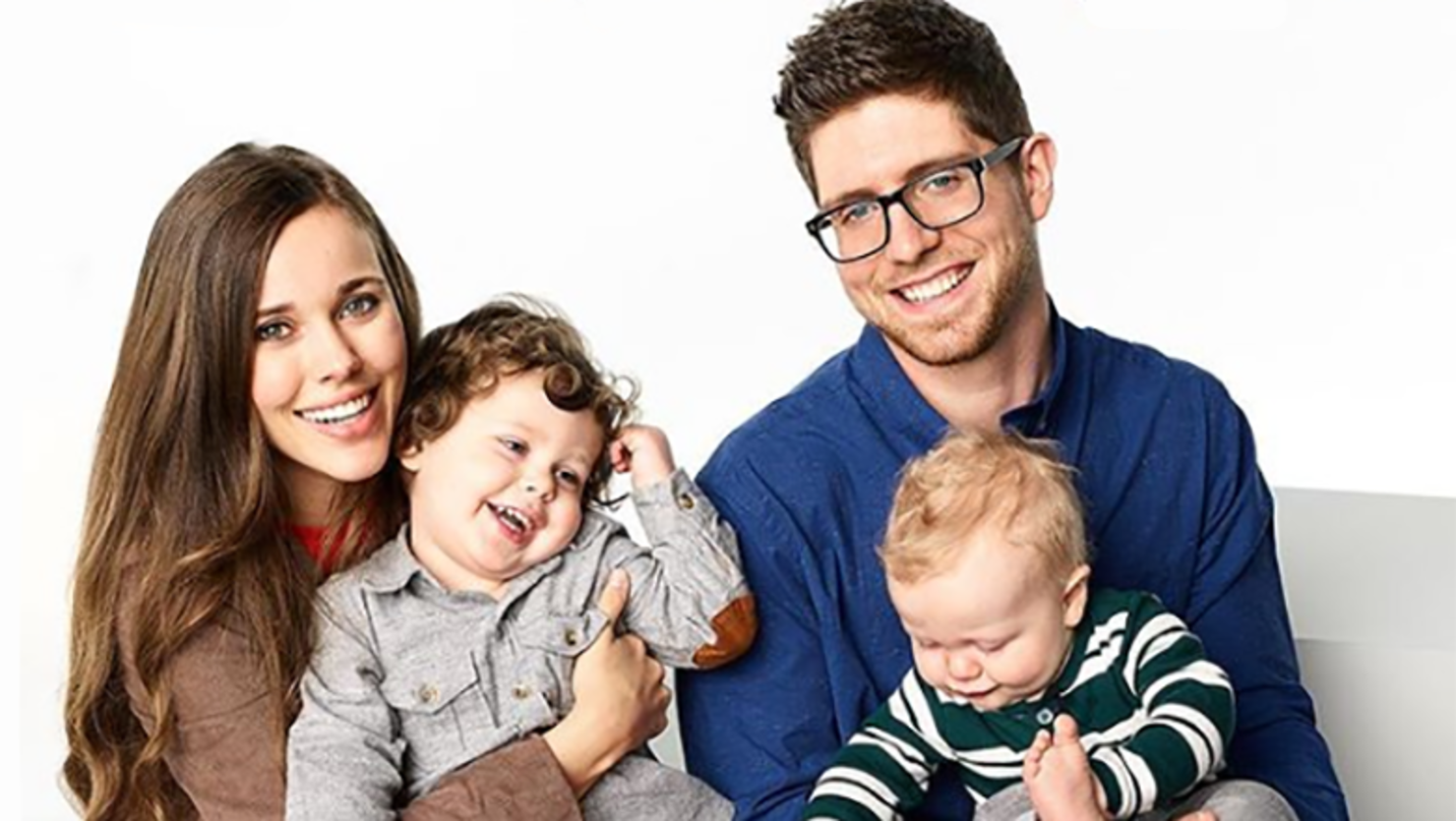 Parenthood can be both an adventure and a struggle for new moms and dads, and Counting On's Jessa Duggar-Seewald has been sharing her journey as mom to three-year-old Spurgeon and two-year-old Henry with her fans. The latest chapter Jessa is dealing with is potty training. This week, she posted a pair of videos that documented how it's going. In the first clip, Spurgeon can be seen getting his first pair of underwear as he embarks on potty training. In the next vid, urine covers the front of his pants, and when his mom asks him what happened he responds, "My pants leaked again." She says to him, "It's called you went pee on yourself. You were just on the potty two minutes ago and we were trying to get you to go and you couldn't go. Why did this happen?" Spurgeon explains that his pants were already wet.
Jessa captioned the post:
"Video 1: Expectations. Video 2: Reality. So cute and comical, it's hard not to laugh at his explanations!! 😂😂😂. We're setting the 10-15 min timer and trying every time it goes off. We have nerds for prizes— 1 for trying, 2 for pee, 4 for poo. (love that they're tiny, so not a sugar overload). Started this morning, but so far, we've had 3 accidents and nothing in the potty. 🙈 Maybe I'm not having him sit and try long enough?? 🤔" 
Jessa then asks her fans for help, writing, "OK moms, what are your top tips for *seated* potty training? (I'm going to see how long i can avoid letting him know there's a standing option, bc I HATE being surprised by a wet toilet seat or a puddle on the floor. 😝)"
The reality star definitely got a lot of responses, but most of them were harsh criticisms of how she is doing things right now. Some of the comments shamed Jessa for posting such a private moment for a child. They said things like:
"Your kid is going to be a grown up eventually and probably not appreciate the public eye seeing him wet his pants."
"Can't imagine the embarrassment of being an adult and there being evidence of my potty training accidents on the internet for friends, bosses, girlfriends to see."
"Ya know I usually enjoy popping in and seeing how the your post with the kids. Today I'm disappointed. Putting a video of his accident on social media is not right. Yes giving advice to other parents is good. But I feel bad for your son. Years down the road, as popular as your family is he will see it and I pray he doesn't feel totally mortified by this video. Some things should be left off social media."
"How embarrassing. @jessaseewald not everything needs to be shown for views."
"That is terrible. You should not belittle your child like that. Think of the outcome. If you had a accident would you want it shown for thousands of people to see? I think not!!"
"How dare you shame your child for going in his pants. He is learning... This is terrible that you posted this."
On top of that, plenty of others had something to say about how Spurgeon, at age three-and-a-half, should be trained by now, how he needs to learn standing up and that Jessa is being selfish teaching him sitting down, and how there are better rewards to give him than candy.
Luckily for Jessa, she also did receive hundreds of pieces of sound advice. The crowdsourcing is probably incredibly helpful to Jessa since she has a lot to think about right now - she's pregnant with her third child.
Check out more from her life by catching Counting On on TLC Mondays at 9 p.m.
Photo: TLC