Engineer Confirms AC/DC Is Up To "Something" In The Studio
By Andrew Magnotta @AndrewMagnotta
April 10, 2019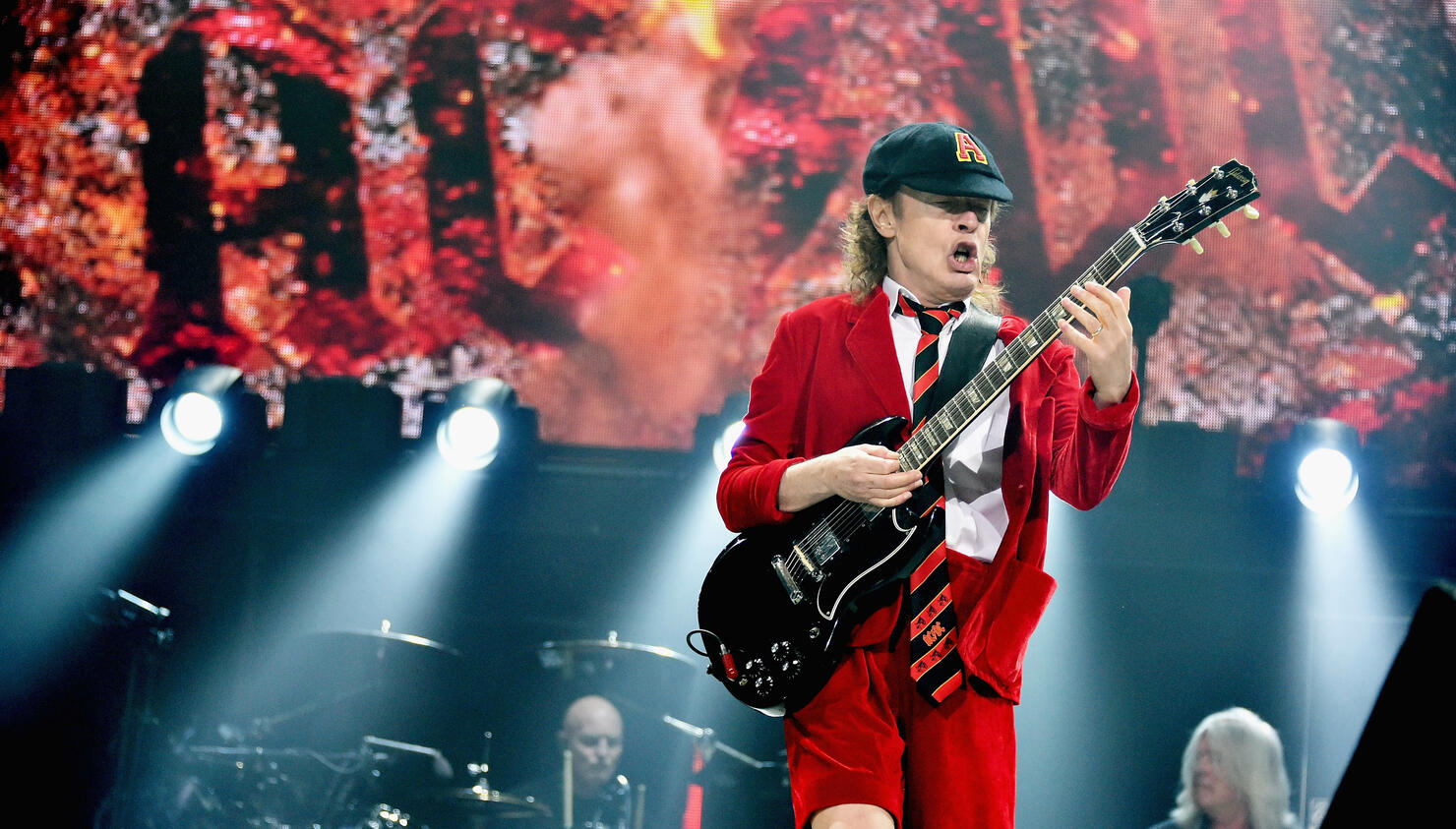 In case you weren't ready to take the reporting of a Florida metal band seriously, now AC/DC's longtime engineer Mike Fraser has confirmed that he has indeed been working with the Australian rock legends.
Longtime front man Brian Johnson reportedly confirmed as much in late-January when he bumped into the grind core band Terrorizer at the airport, saying he was "sick of denying it."
Fraser, who has been working with AC/DC since 1990's Razor's Edge album, was asked about the rumors in a recent interview with Mastering Music Mastering Life.
"Well, yeah, I could say that we've been in the studio doing something," Fraser said. "What's come of that I can't discuss yet."
When he was asked if Johnson was indeed the singer, Fraser laughed, "I think so."
Since August, photos have surfaced showing members of AC/DC out and about in Vancouver or at Warehouse Studios itself. It appears the band has returned to its classic post-1980 lineup, but with Stevie Young on rhythm guitar in place of his late-uncle Malcolm Young.
The means the current AC/DC lineup includes guitarists Angus Young and Stevie Young, drummer Phil Rudd, bassist Cliff Williams (who retired in 2016) and vocalist Johnson.
A "reliable source inside the AC/DC camp" reported last September that AC/DC has been working on a new album using guitar tracks Malcolm recorded before his death in 2017. The album is reportedly dedicated to Malcolm.
AC/DC has yet to release any official word on the band's activities.
Photo: Getty Images