Angus and Stevie Young Seen at Recording Studio in Vancouver
By Andrew Magnotta
August 9, 2018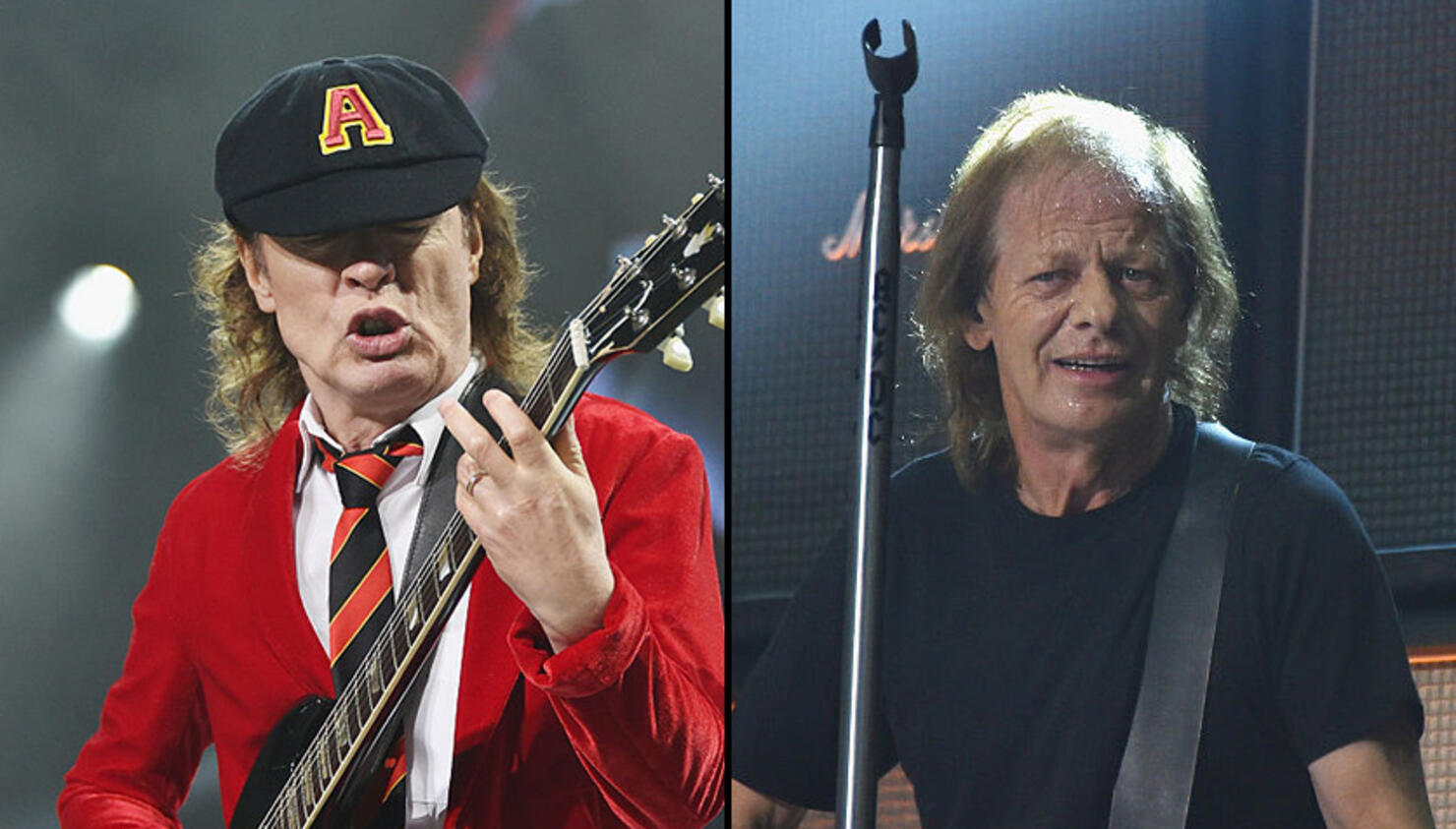 While we don't know for sure what's going on inside the studio, it's pretty clear that current and supposedly former members of AC/DC are all together again.
The biggest surprise, of course, is Johnson's presence. After the frontman bowed out of the band's Rock or Bust Tour in 2016 due to hearing issues, he made no indication that he would return to the band.
Fans have been hearing for months that Angus was plotting a new album, but most reports suggested Johnson's 2016 fill-in, Guns N' Roses' Axl Rose, would be the singer.
But Rose seems fully committed to devoting his time to the revamped version of GNR, which just came off the fourth most profitable world tour of all-time.
Who is playing bass for this version of AC/DC (longtime bassist Cliff Williams retired in 2016) and whether or not Rose shows up to feature on the album may remain a mystery until the record comes out.
Blogger Steve Newton recently wrote that since "word got out that the Aussie earbusters were being spied on," the studio put up a big umbrella to block the view onto the Warehouse Studios sun deck.
Johnson stepped away from the band during its Rock or Bust Tour in 2016 after his doctors warned him that he would go deaf if he continued performing. Johnson has been frank about his hearing loss issues, which he says were caused not by rock and roll but by not wearing ear protection while auto-racing. He reported feeling uncertain onstage due to his inability to hear and said he got through many shows on "muscle memory" alone.
In the months following his departure, a hearing expert offered his help, pledging to get the singer back onstage with a state-of-the-art set of in-ear monitors to protect him from AC/DC's incredible live concert volume. Johnson has since recorded with Jim Breuer and performed live with various artists, including Muse.
Rudd ran into a number of legal issues in 2014 and was replaced in AC/DC by Thunderstruck-era drummer Chris Slade in the band in 2015.
Photo: Getty Images