Lori Loughlin Expected 'A Slap On The Wrist' For College Admissions Scam
By Emily Lee
April 10, 2019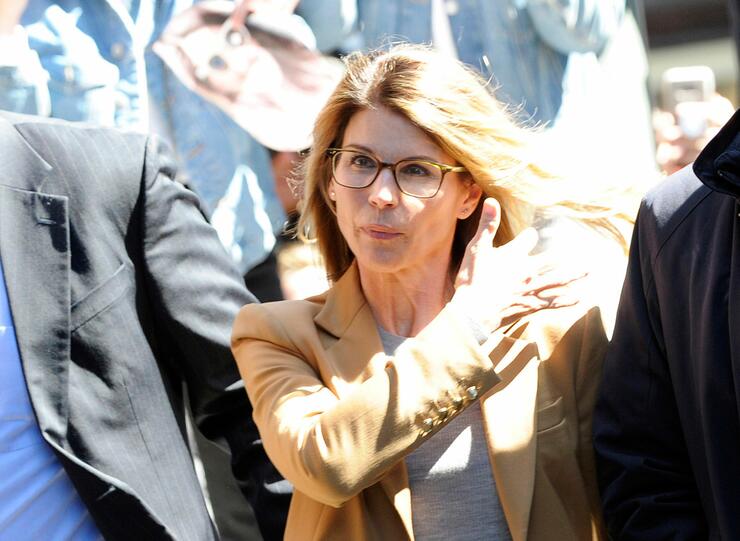 Lori Loughlin is facing up to 40 years in prison after rejecting a plea deal for her involvement in the college admissions scandal. The 54-year-old actress would have been required to serve a minimum sentence of two years under the plea deal. After opting out of the deal, however, she's been hit with additional fraud and money laundering charges.
"Lori still believed in the end she would just get a slap on the wrist," a source explained to Entertainment Weekly. "At this point she is getting complete clarity and she's scared and in terrible shape." 
"The reality of this situation has finally hit her like a ton of bricks," the source continued. "It wasn't until she was faced with additional charges that she saw the true ramifications." 
"She is going through the worst time of her life. It feels like her whole world is falling apart. She is putting all her trust in her team and her lawyers, and hoping for the best," the source said. Loughlin's close friends "are incredibly concerned and feel the entire situation should have been handled differently. They believe she should have taken the plea when offered."
While Loughlin's friends were inititially super supportive of the Fuller House actress, her recent actions may create a rift between them. "Her closest friends have warned her she needs to be more humble and worry she's been misled through this process," ET's source continued. "There seems to be a certain belief among her people she is above all of this and everything will be just fine. And it's becoming more and more evident that is not the case."
"They begged her to take the plea, but she truly didn't feel it was necessary," the source said. "This isn't the value system of most of her friends and some of those closest to her, who have stood by her from the beginning, are now starting to distance themselves."
Not only is the situation driving a wedge between Loughlin and her close friends, her daughter Olivia reportedly blames her parents for the loss of multiple brand partnerships. "Olivia blames her mother and claims she always will," the source revealed. "Olivia isn't ready to forgive and has continued to distance herself. She is attempting to process all of this. And trying to work on ways to rebuild her business on her own without her parents' help." 
Though Loughlin now faces a maximum sentence of 40 years in jail, it seems unlikely she will be subjected to the full extent of the law. While a 40 year sentence seems unlikely, Loughlin is expected to serve at least some jail time.
Photo: Getty
Chat About Lori Loughlin Expected 'A Slap On The Wrist' For College Admissions Scam