Geddy Lee "Would Love" To Adapt RUSH Albums To Musical Theater
By Andrew Magnotta @AndrewMagnotta
April 25, 2019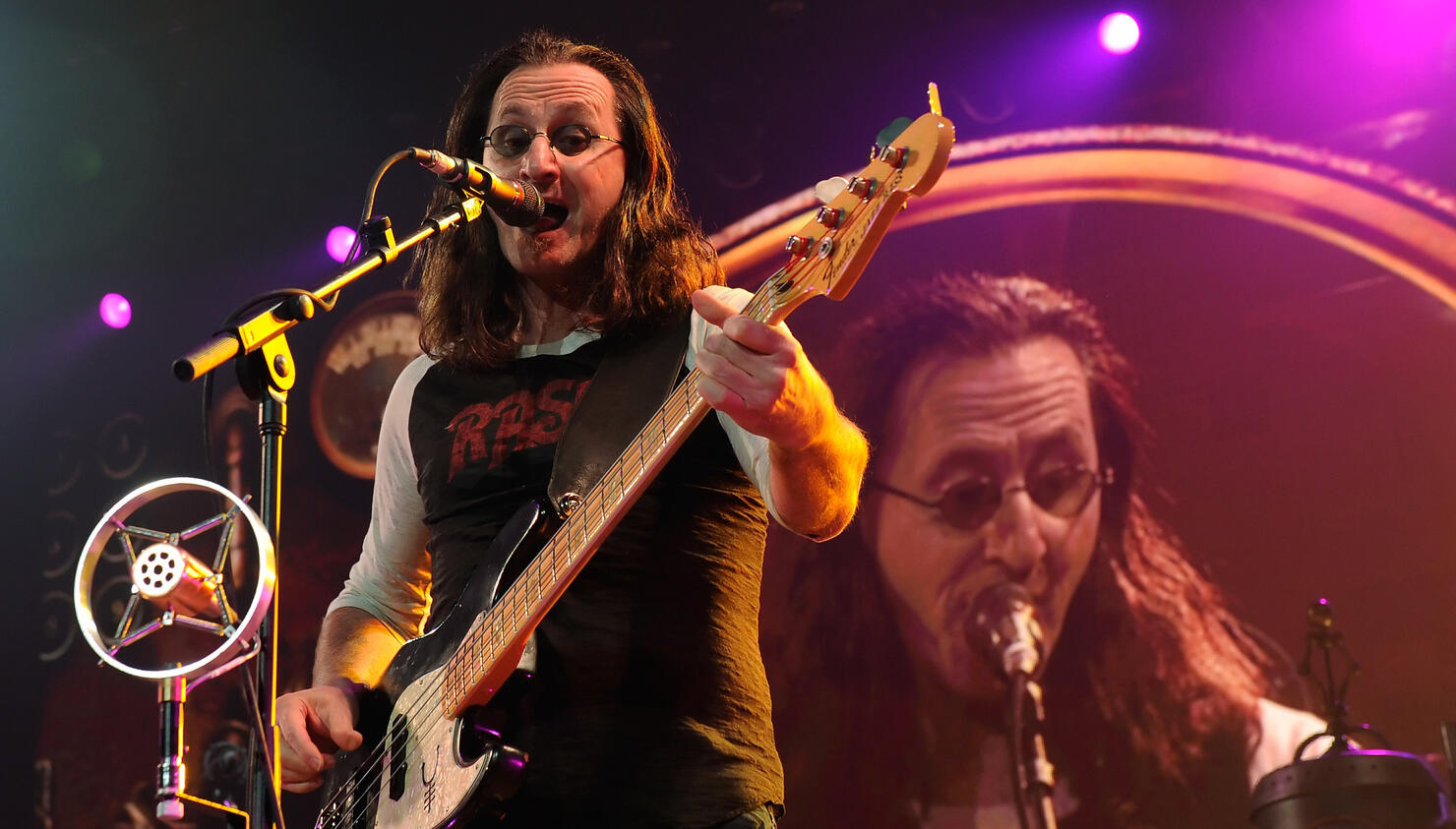 Rock music has never been more integrated in musical theater than it is now, and Rush front man Geddy Lee thinks his band's catalog has more than enough depth to find its way to a new kind of lighted stage.
Lee was recently asked by uDiscover Music if he ever envisioned Rush music being used in a theatrical production.
In fact, the bassist says there are a few examples in which the adaptation could be seamless.
"I've always thought that Rush's music really lent itself to theatrical reproduction, especially the concept albums such as 2112, or more recently Clockwork Angels," he said. "I think would be fantastic opportunities to orchestrate the music a little bit more, get into a whole different kind of presentation."
Rush fans love the band because of its harmonically rich and rhythmically complex music. And Lee says all that sound is meant to set scenes and paint pictures.
"But visually, they're quite striking, the stories have a lot of potential in terms of staging and imaginative scenery. I think they really are tailor-made for that, so I would love to see that happen sometime."
Rush last performed in 2015. While it wasn't explicit at the time, Lee and guitarist Alex Lifeson have confirmed since that Rush's career as a live band is over, and drummer Neil Peart is essentially retired from his instrument altogether.
Lifeson himself recently asserted that he's at peace with his Rush career being over. He's perfectly content occupying his time with studio work, and he says he has no desire to tour anymore.
While doing press and promoting his Big Beautiful Book of Bass, Lee has repeatedly expressed his motivation to write and record new music. He's been less forthcoming about his wont to tour again, but the bassist recently joined The Claypool Lennon Delirium on stage at a Toronto concert.
Maybe Lee's next endeavor could be bringing 2112 to Broadway?
Photo: Getty Images