Robert Plant Thinks He Ruined A Few Led Zeppelin Songs With His Lyrics
By Andrew Magnotta @AndrewMagnotta
May 16, 2019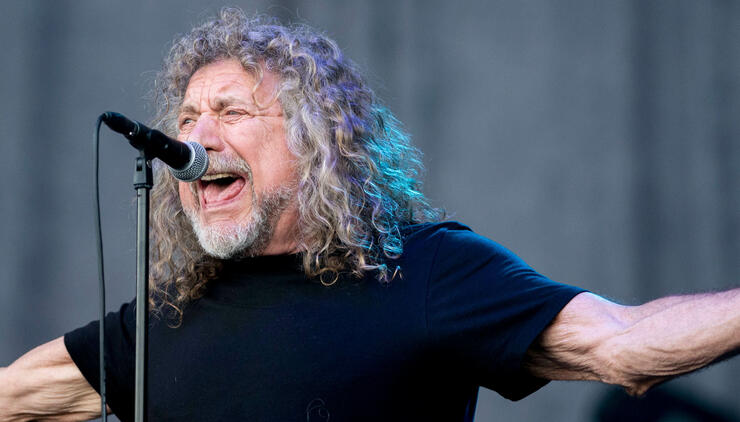 Robert Plant is proud of most of his work with Led Zeppelin.
The iconic front man says his contributions were usually "great." Other times he says he failed pretty miserably.
Plant says he looks around at the other consequential music from the '70s, particularly at the prevalence of activism, and feels like some of his own work pales in comparison.
"My peer group were writing substantial pieces of social commentary," Plant told Planet Rock in a new interview, "and I was willowing along the Welsh borders thinking about Gollum."
Plant references the Lord of the Rings character by name in "Ramble On," but he also invokes imagery from J. R. R. Tolkien's novels in other songs, including "The Battle of Evermore," "Misty Mountain Hop" and "Bron-Y-Aur-Stomp."
At the time, Plant stood behind his writing. But now he's not sure how well it holds up.
"I liked what I did, but now I look at it and go, 'Wooh, that was a bit iffy," he continued. "But I do like 'Stairway to Heaven.' I can look at it objectively. I can't always get my head around it, but it does do something substantial."
Plant has long been assumed to be the lone holdout, preventing another Led Zeppelin tour.
Determined to change with the times, however, Plant has been by far the most prolific musically of his surviving Led Zeppelin band mates, Jimmy Page and John Paul Jones, having released 11 studio albums under his own name since 1982.
Plant has been keen to cooperate with Page and Jones on other Zeppelin-related projects, though, including the band's Led Zeppelin By Led Zeppelin book from last fall and its upcoming 50th anniversary documentary film.
Photo: Getty Images
Chat About Robert Plant Thinks He Ruined A Few Led Zeppelin Songs With His Lyrics