Vinnie Vincent Cancels Third Comeback Attempt In Six Months
By Andrew Magnotta @AndrewMagnotta
May 20, 2019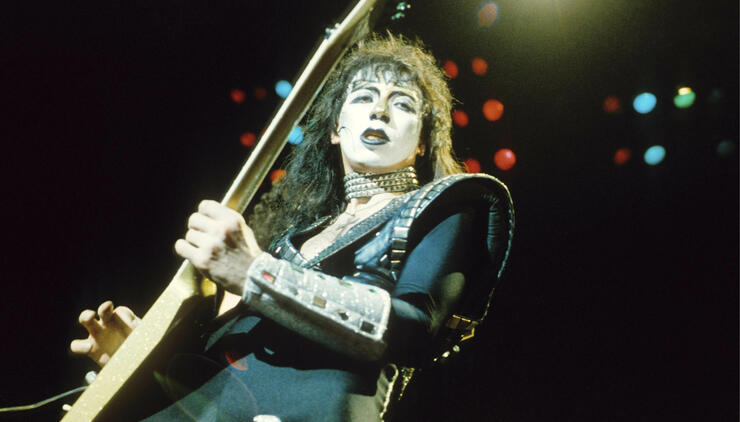 Vinnie Vincent's latest attempt to re-reboot his comeback has fizzled out.
The former KISS guitarist was initially scheduled to return to the stage in December, then postponed the dates to February and then canceled them.
But Vincent insisted the debacle wasn't his fault. He made news again in April when he announced a new date for his return to performing live. Vincent booked an afternoon at S.I.R. Soundstage in Nashville, Tennessee, on June 7 for a pricey meet-and-greet and 'Speedballjamm' with a new backing band.
The event was touted as a rare opportunity for an intimate fully electric performance from the guitar hero. Only 60 VIP tickets were put on sale for a whopping $300 a piece.
But on Monday the guitarist's website, VinnieVincent.com, made no mention of the gig or any other in-person appearances by Vincent. The link to buy tickets redirected to an error message in his web store.
UPDATE: Sources close to Vincent confirmed to iHeartRadio that the show had indeed been canceled.
The reason for the cancelation is unclear.
The $300 price tag isn't a crazy ask for a true VIP experience with an artist. But fans would be understandably dubious when considering that Vincent has been accused of dishonest business practices before. The fact that the guitarist canceled two concerts just a matter of months ago wouldn't inspire confidence either.
Legendary drummer Carmine Appice, who was slated to back up Vincent at the canceled shows in December/February, said the failure to launch amounted to Vincent blowing his last chance.
Appice recently offered more insight into what was going on leading up to the February dates, which were originally scheduled for December.
He said Vincent threw a wrench into the mix when he changed his mind weeks ahead of the February shows about the setlist and the singer they hired. Appice added that Vincent said he didn't want to play any songs from his past; he just wanted to improvise.
"To me that's not a professional show that I want people to pay to see me playing in," Appice said.
He added that Vincent wasn't being truthful when he blamed the promoter for canceling the February shows and that the decision "came from Vinnie."
Photo: Getty Images
Chat About Vinnie Vincent Cancels Third Comeback Attempt In Six Months