Ed Sheeran Takes His Love For Ketchup To The Next Level
By Katrina Nattress
June 6, 2019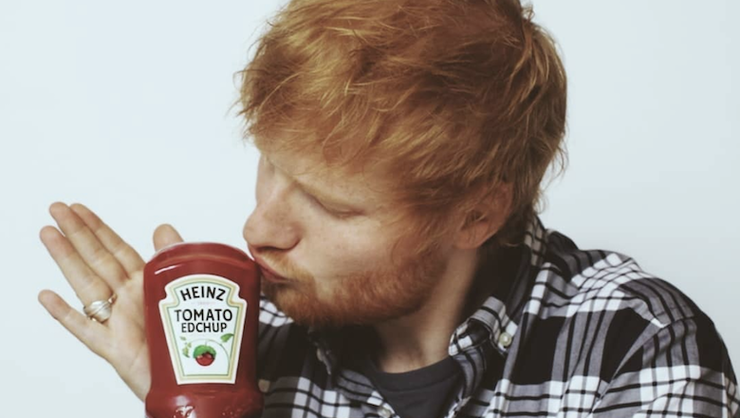 Ed Sheeran loves ketchup — to an almost concerning degree — and his favorite brand is Heinz. He's tweeted about how other brands are inferior, and permanently declared his devotion by getting the logo tattooed on his bicep. So it goes without saying that the pop star's dream collaboration would be with the iconic brand. And for National Ketchup Day (June 5), he got his wish.
The singer revealed on Instagram that he and Heinz have teamed up to bring us "EdChup."
"It's actually real and you'll be able to get your hands on one very soon," he wrote alongside a photo of him delicately kissing a bottle of his favorite condiment. Heinz also broke the news with a post that included how you could get your hands on the good stuff. "#EdChup It's here. It's Perfect 🍅. Click link in bio to buy yours while supplies last" they wrote alongside a couple photos that further show off the new logo — a play on their classic tomato that's made to look like Ed's face.
EdChup is going for $5 a bottle and can be purchased here, but better hurry Sheerios — once it's gone, it's gone for good.
Chat About Ed Sheeran Takes His Love For Ketchup To The Next Level