13 Clever Easter Eggs Found In Taylor Swift's 'You Need To Calm Down' Video
By Lindsey Smith
June 17, 2019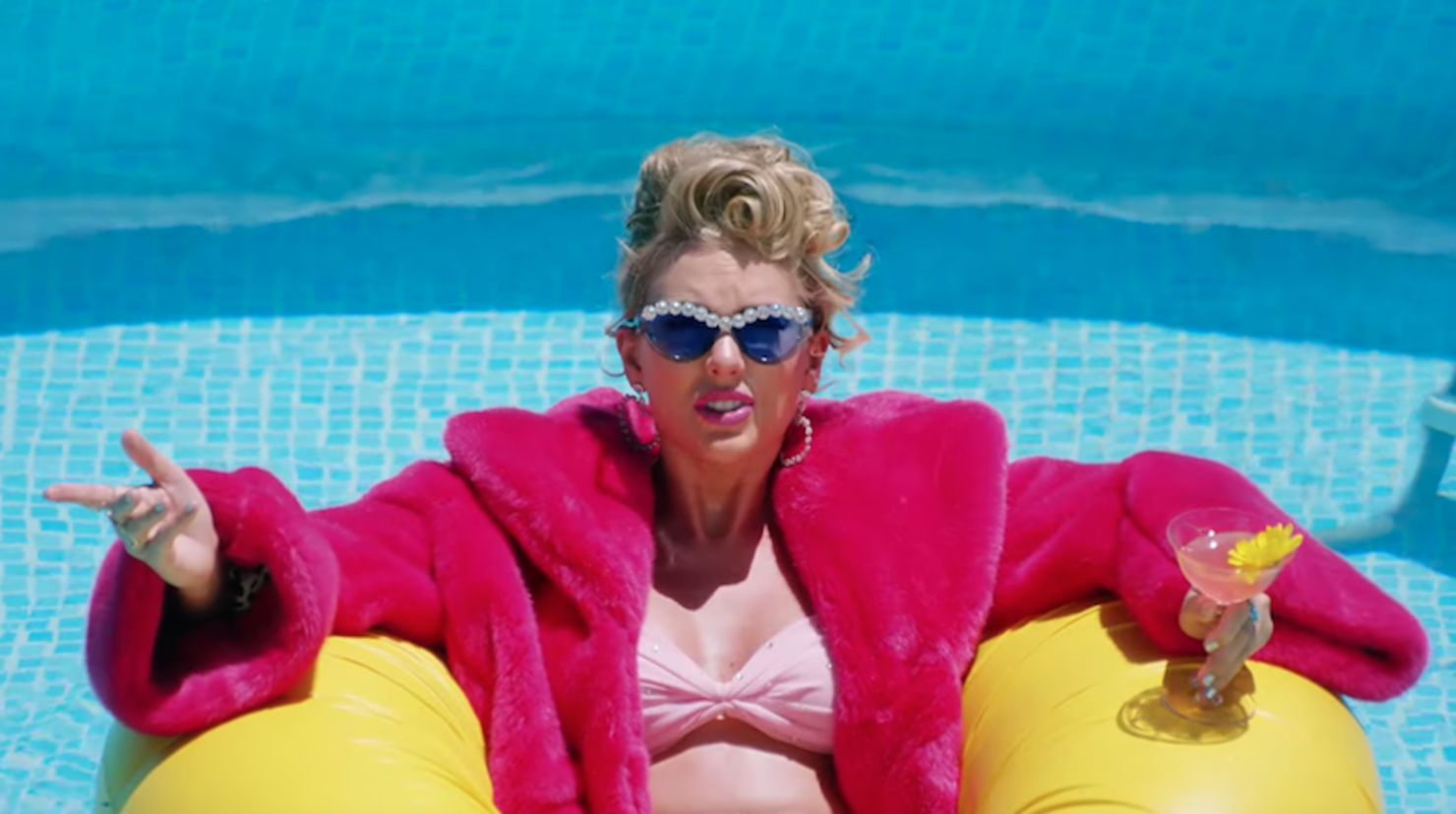 Now that we've all watched Taylor Swift's "You Need To Calm Down" video 13,000 times, let's dive into her second favorite past time besides lounging in a pool while her trailer catches fire: Easter eggs.
For the Lover Era, Taylor has really made it a point to include more hidden clues and nods to her favorite things in her videos and her second single is no different. After being released Monday morning (June 17), the "You Need To Calm Down" video had plenty of clever offerings for Easter egg-hunting Swifties. While there are a ton of Easter eggs in the video, Taylor also "hatched" some previous theories in the video as well.
Let's get started, shall we?
Those dice may seem unsuspecting but Swifties know that math is fun! A quick count of all the visible numbers appear to add up to 67, and 67 days from now is August 23 — the day Taylor's seventh studio album, Lover, is released.
If you're as obsessed with this quote as I am, you'll be happy to know it was originally said by an iconic pop queen: Cher. There are also seven flowers painted on the blue banner to signify Taylor's seventh album.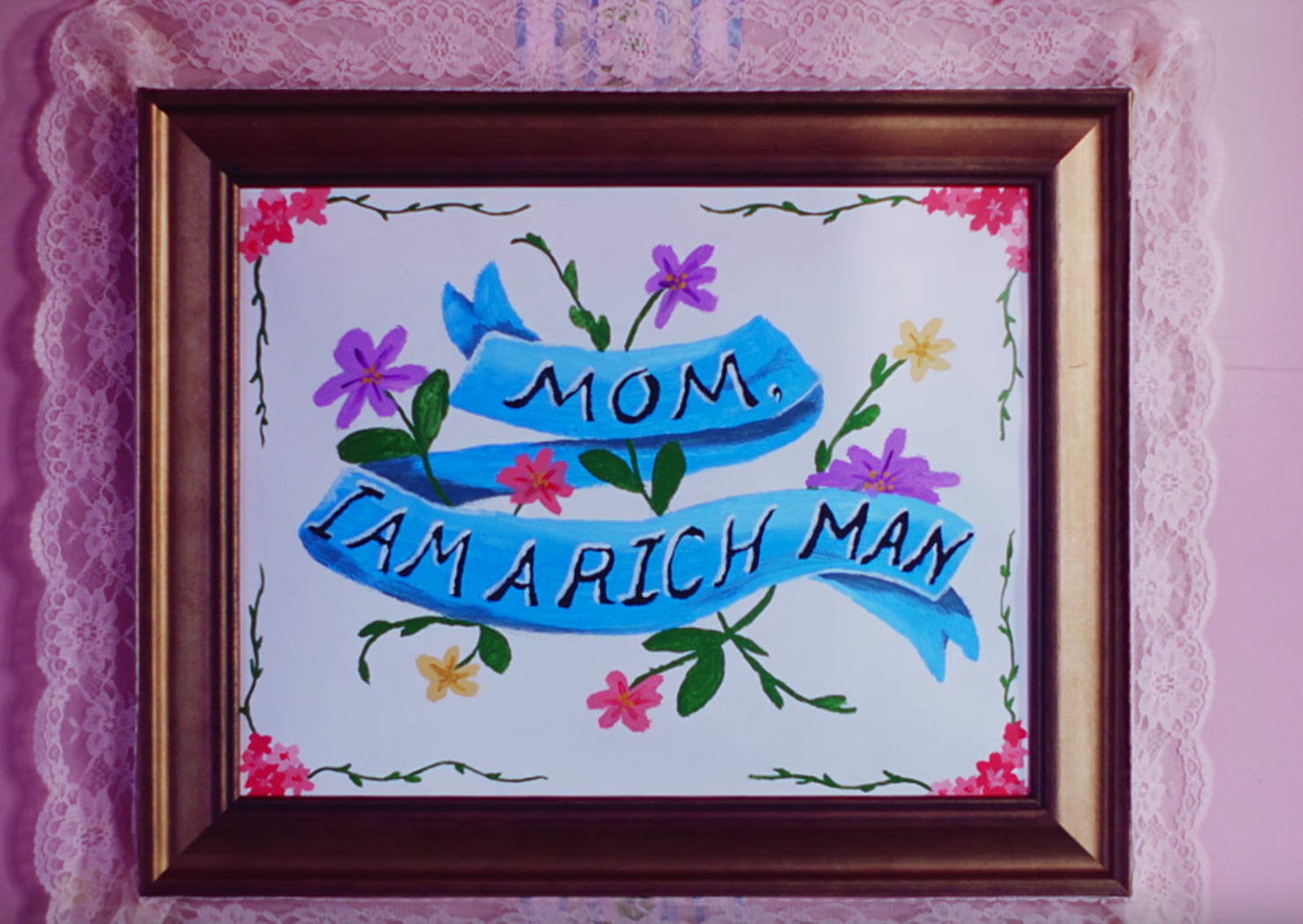 Taylor's newest cat, Benjamin Button, made a cameo in the video on Taylor's watch. If you look closely, 1 pm is set in military time as 13 since it is her favorite number. An added bonus: the watch and many of the other items are actually available to buy in Taylor's store. Take my money!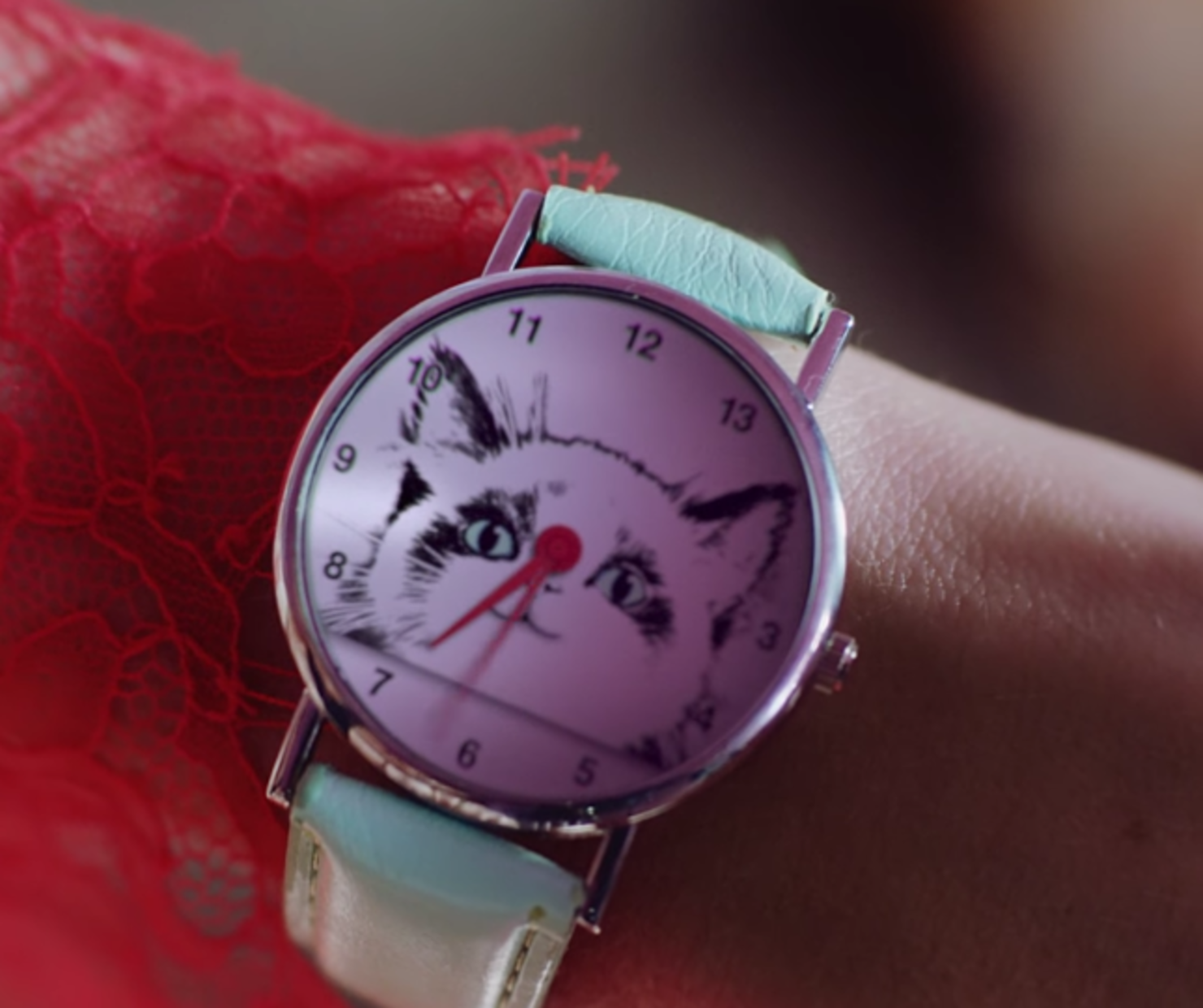 Taylor's massive fake back tattoo was first revealed last week on the single's cover art and is, naturally, an Easter egg. You'll remember in the opening scene of the "ME!" video a snake bursts into a beautiful kaleidoscope of butterflies just like this.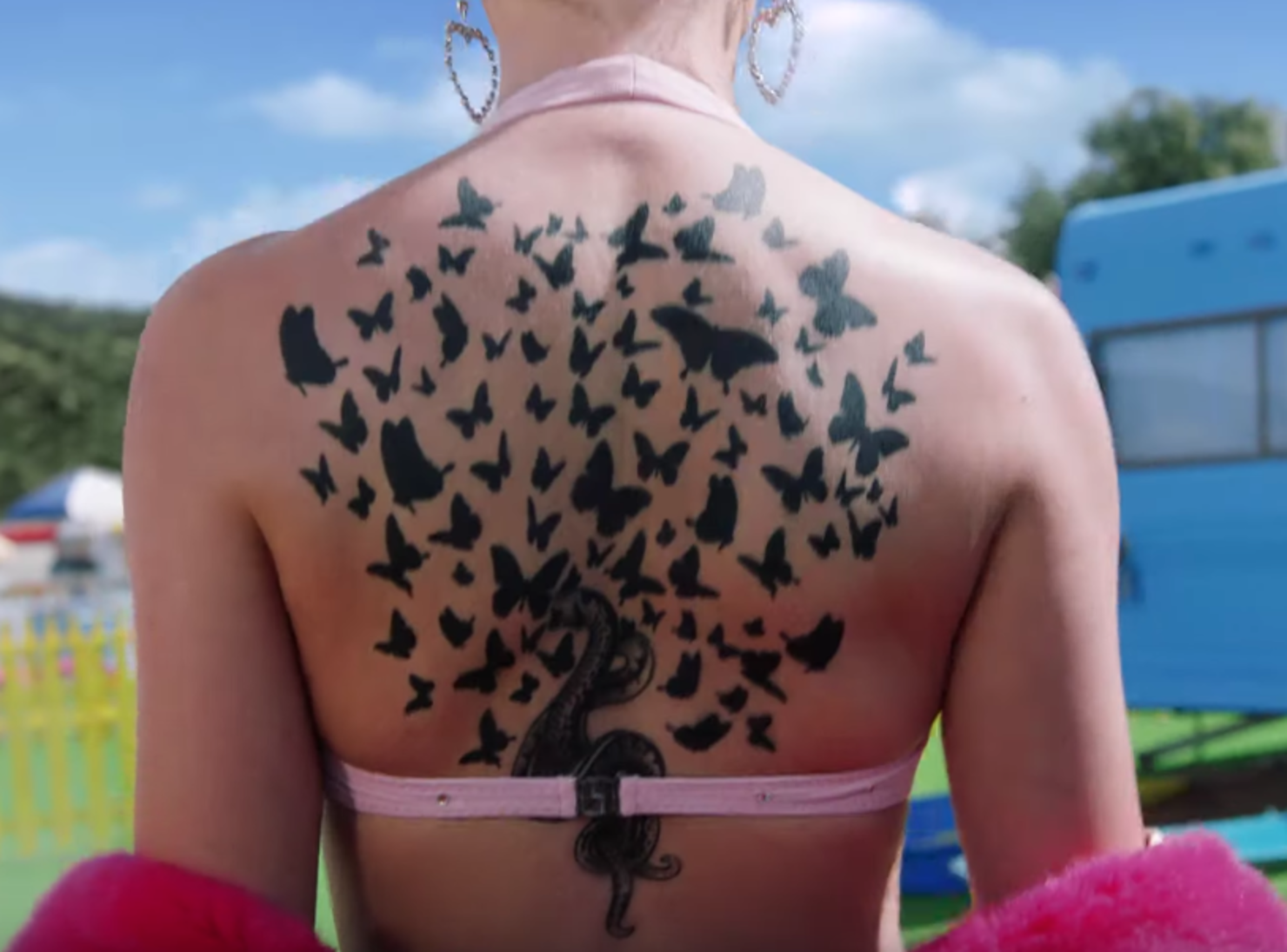 Do those roses look familiar? They should. Taylor wasn't lying when she said she hid an Easter egg during her 2019 Wango Tango performance. During her rainbow-filled set, Taylor had a rose backdrop that alluded to this video. She also seemed to be wearing the same yellow T-shirt in the end scene of video that she wore during her Wango Tango performance. *mind blown*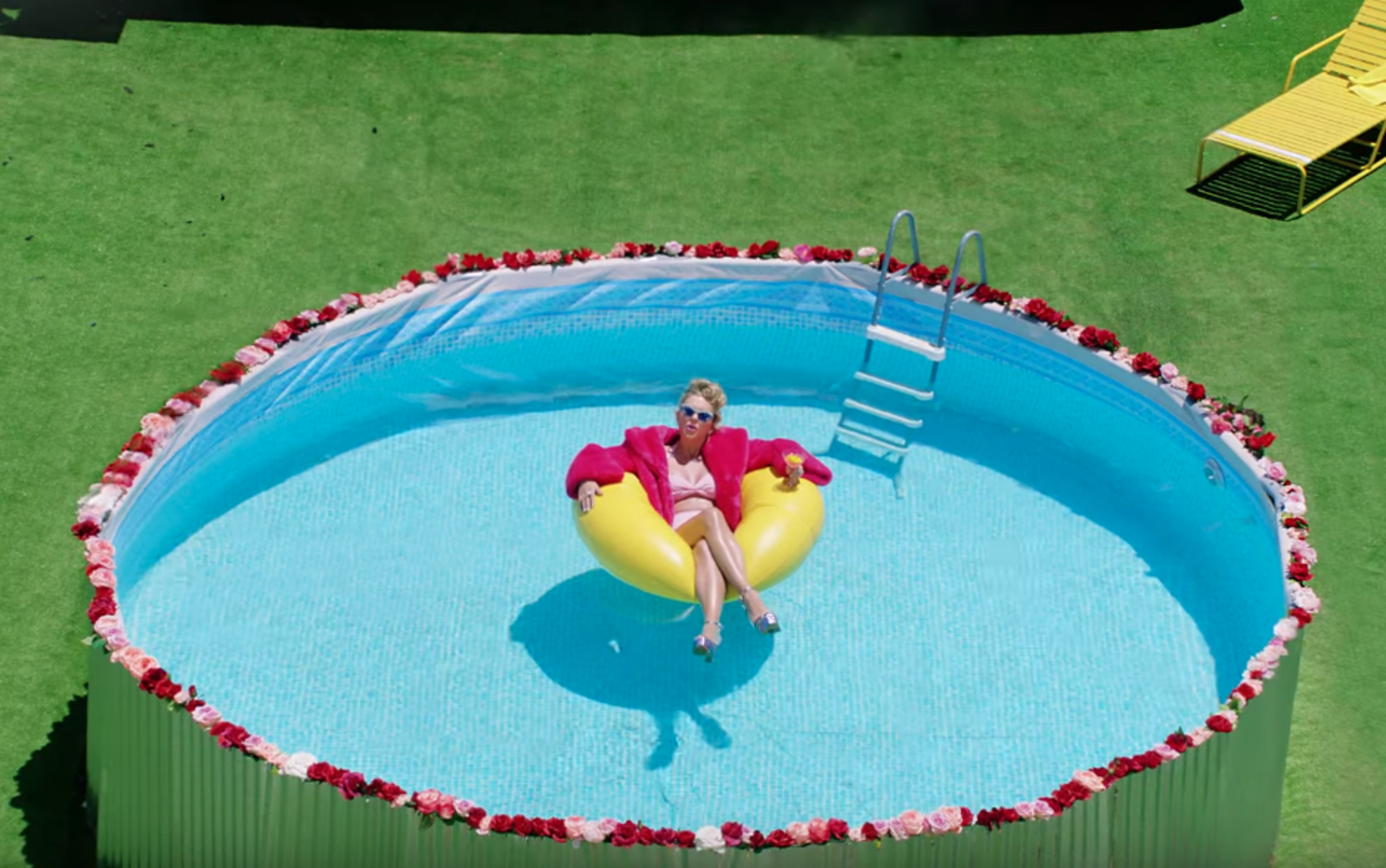 Hayley Kiyoko + Taylor Swift= track 5? Fingers crossed! Since Taylor has yet to confirm the full track list for Lover this could be a major clue that the "Lesbian Jesus" is featured on the fifth track. Taylor also wore a button with track 5 on the cover of Entertainment Weekly (which was an Easter egg in and of itself because it referenced the "Delicate" video).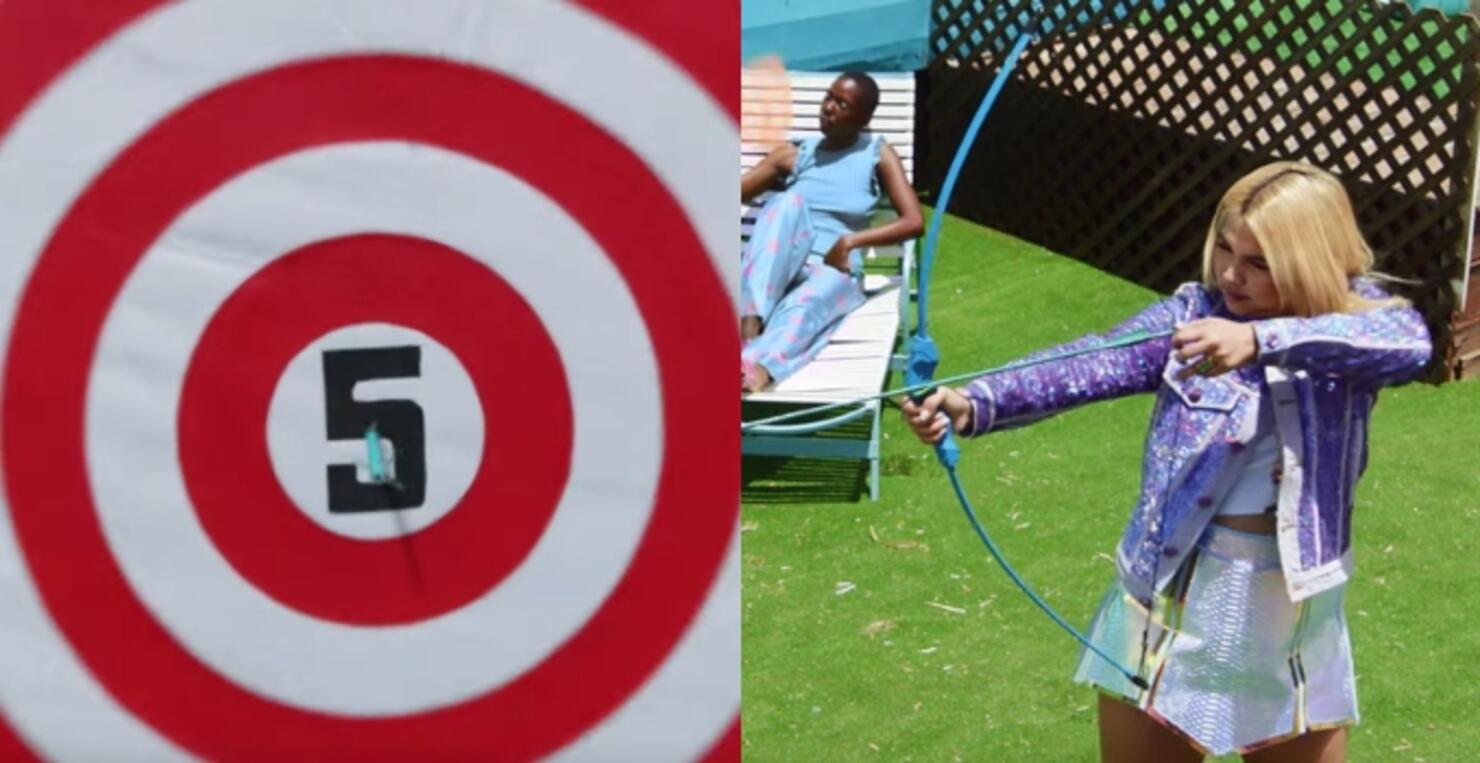 While appearing on Ellen, Taylor gushed about how much she loves the show Queer Eye and little did we know that was a huge clue since the Fab 5 starred in the video! Clever girl.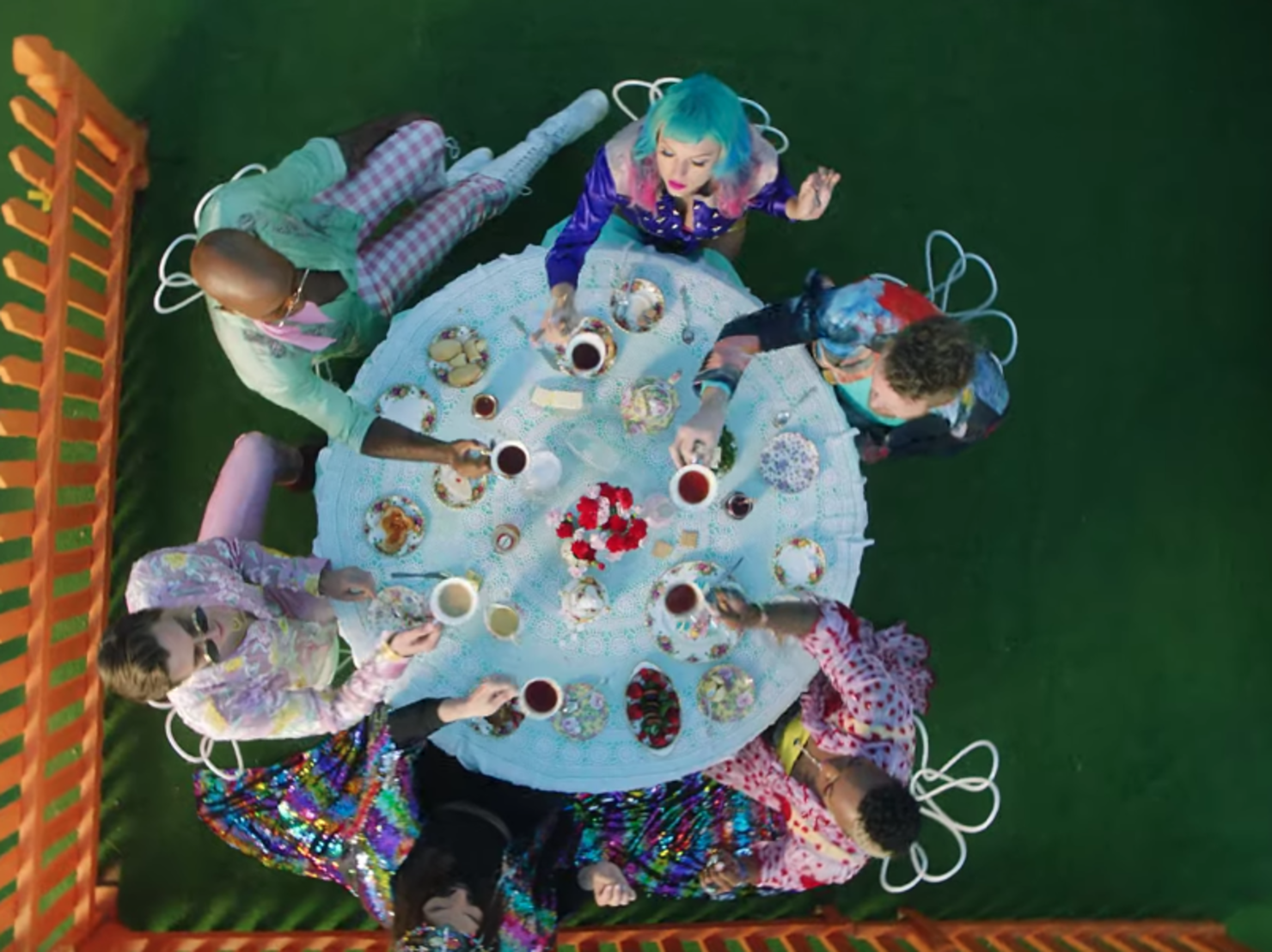 Speaking of Ellen, the talk show host's ENTIRE INTERVIEW was a huge clue because she appeared in the video as well even after the pair joked about her joining Taylor in a video soon. It also seems like the video was already shot before her appearance (or day of) because you can see the tattoo Ellen got in the video during their interview and her white shirt seems to be the same!
On the topic of Ellen's tattoo, "Cruel Summer" could be a clue to a new song or lyrics. It's also a song by the band Bananarama and happens to be compilation album by the one and only Kanye West.
Many of the signs made in the video have some funny spelling mistakes but fans have quickly pointed out the "Get A Brain Morans" sign could be a dig at US Senator Jerry Moran who actively opposes same-sex marriage.
When all of pop's queens take the stage, Taylor is standing next to Beyoncé; which could be a major signal to all those who hated on Taylor's Billboard Music Awards performance and said she was copying Bey.
TAYLOR SWIFT IMPERSONATOR WEARING THE DRESS SHE WORE AT THE BBMAS STANDING NEXT TO BEYONCE IMPERSONATOR TELLING BEYHIVE "YOU NEED TO CALM DOWN!!!" BEYHIVE SHOULD'VE KNOWN TAYLOR ALWAYS GETS THE LAST WORD!!! I'M HOLLERING Y'ALL!! 🤡🤡🤡🤡🤡
#YNTCDMusicVideo pic.twitter.com/2Xs5P6HFd1

— Shivam (@Shivam_Murari) June 17, 2019
If the scene with Katy Perry looks familiar it's because it seems to be a nod to the end scene of Taylor's "You Belong With Me" video where she reunites with the boy she likes at her school dance. It resembled the scene so much so that one fan put the song over the "YNTCD" scene.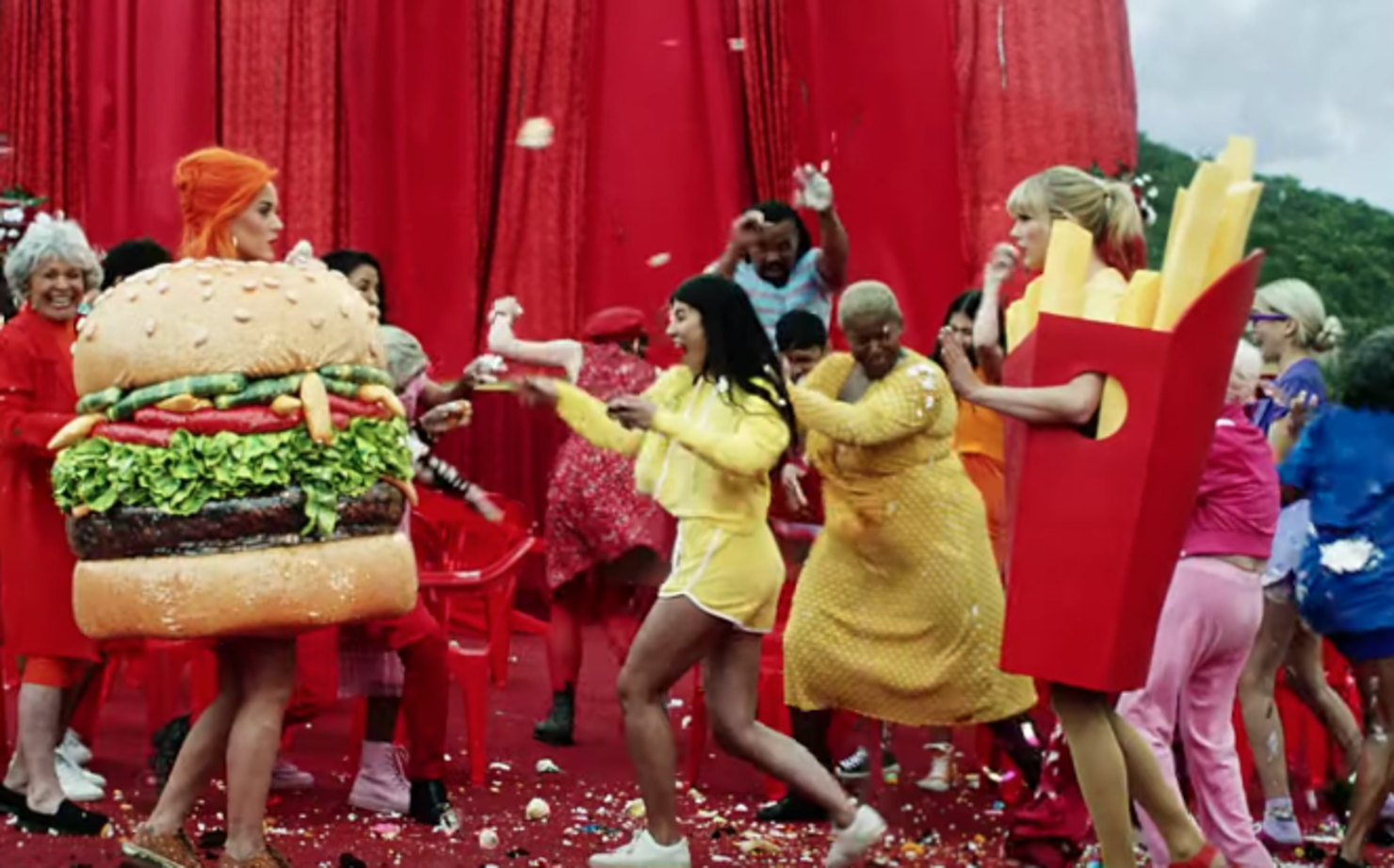 Ryan Reynolds' beautiful artwork is of the historic Stonewall Inn where Taylor also recently performed in honor of the 50th anniversary of the Stonewall riots in 1969.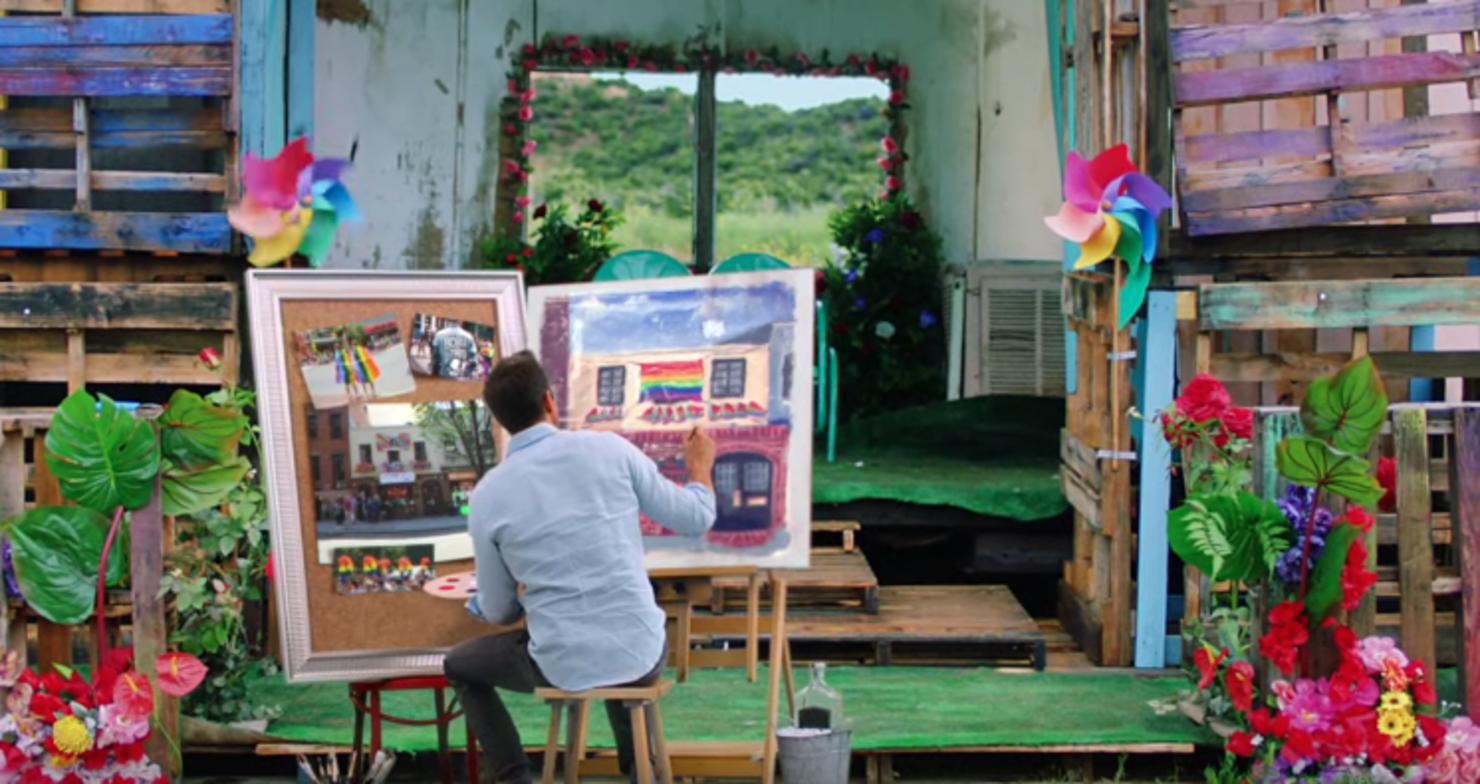 While this is just a handful of Easter eggs Taylor included in the video, there are A TON MORE so keep watching to check them out!
Photos: YouTube/Taylor Swift