Jill Duggar's Latest Intimate Instagram Post Has Some Fans Saying 'TMI'
By Dave Basner
June 26, 2019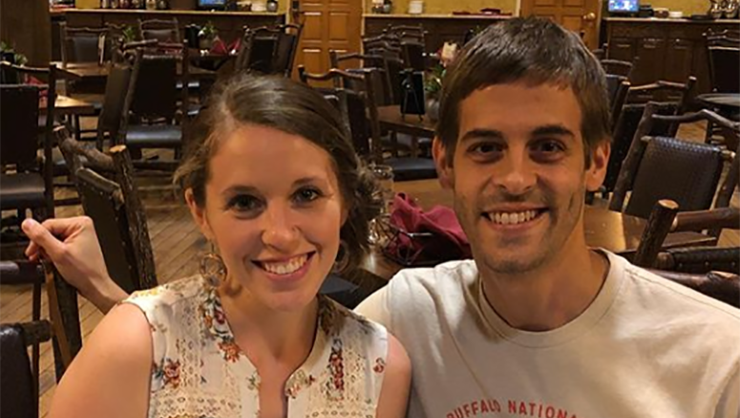 Jill Duggar Dillard recently ruffled the feathers of some of her more religious fans when she wrote a post giving out sex tips, suggesting that couples have a lot of sex, stating, "You both need this time together regularly (3-4 times a week is a good start)." Now, the former Counting On star is showing how she follows her own advice. In her latest Instagram post, Jill recounts her recent romantic getaway to Branson, Missouri with husband Derick Dillard. She notes how it was just her and her husband celebrating their fifth anniversary while their kids stayed back at home with family.
With the help of photos, Jill details their stay at a bed and breakfast, a visit to the Silver Dollar City theme park, a dinner they enjoyed, and an afternoon at the movies. She also briefly mentions some vague "fun games and ideas," which sounds innocent until you scroll through her pics and realize the games are a little more on the naughty side.
One of her photos has those games on full display. The black and white picture shows a "Win It In A Minute Bedroom Edition" score card, as well as the Kama Sutra, a candle and a plate of Skittles.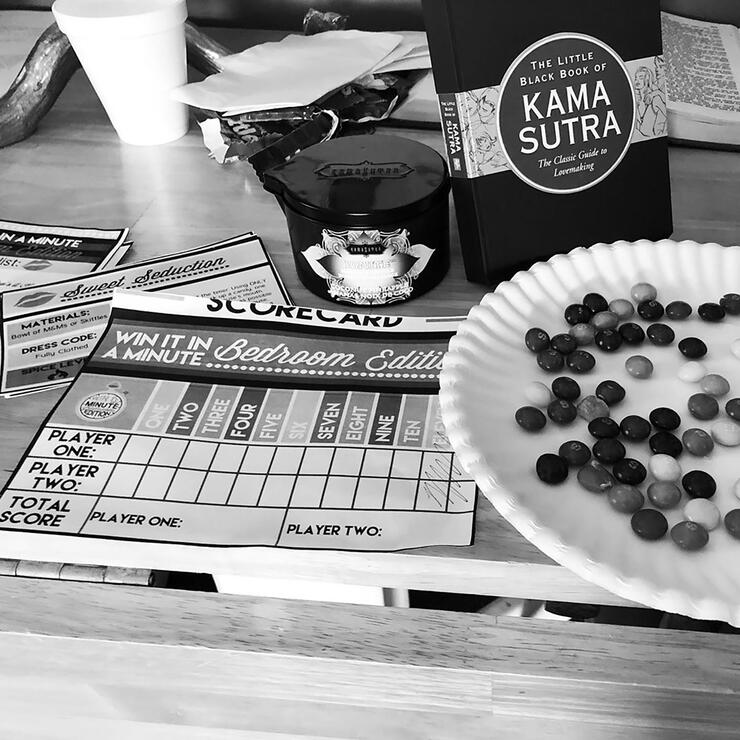 Since much of the Duggars' fanbase is made up of devout Baptists and other more conservative Christians, some were unhappy to see such intimate info shared on Instagram: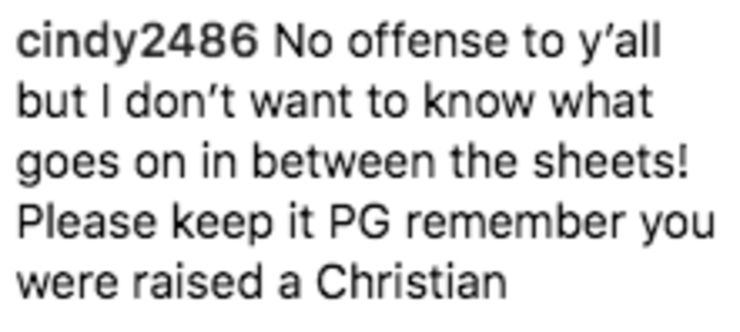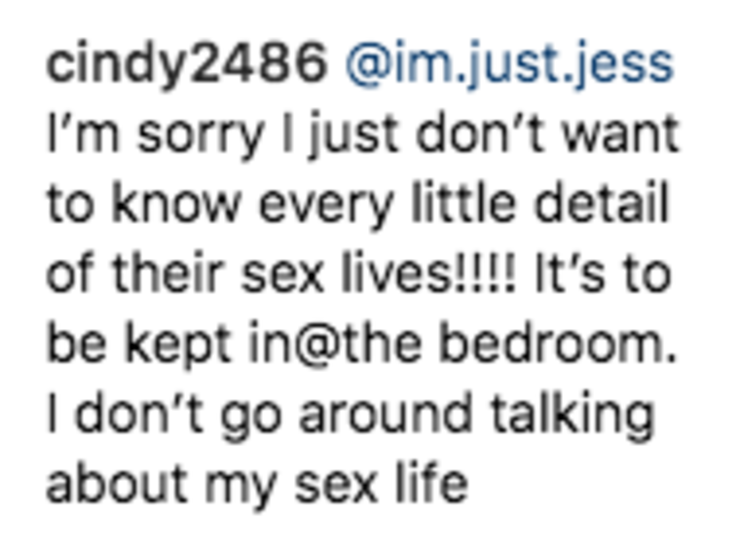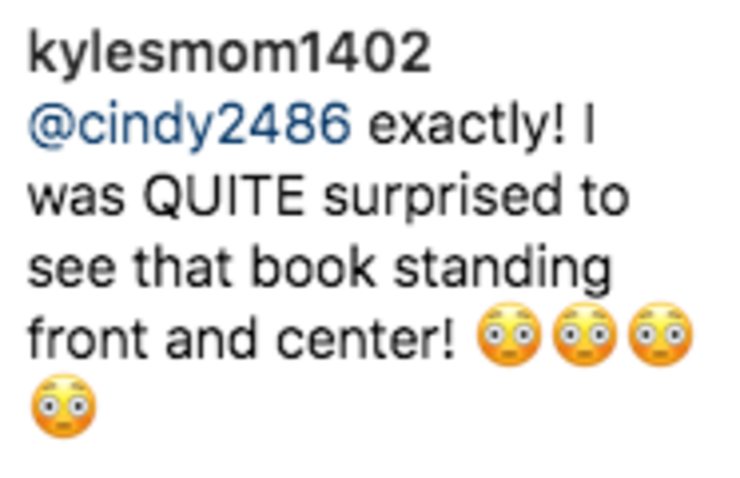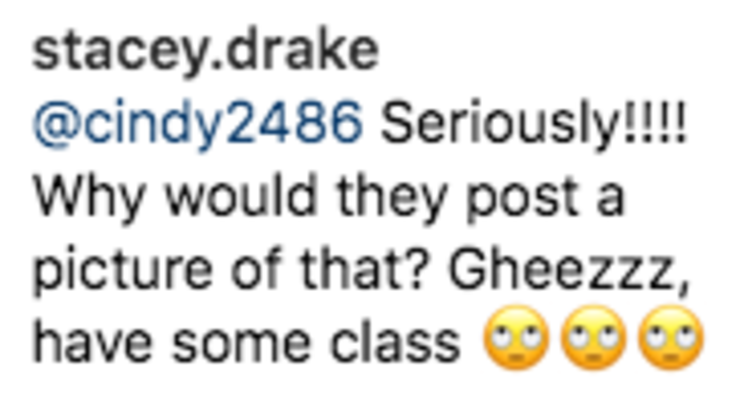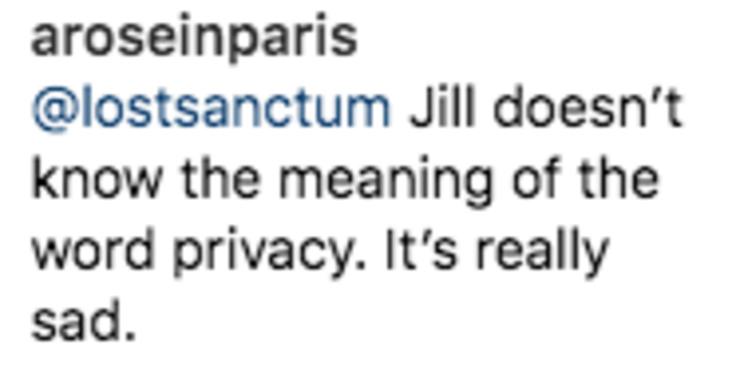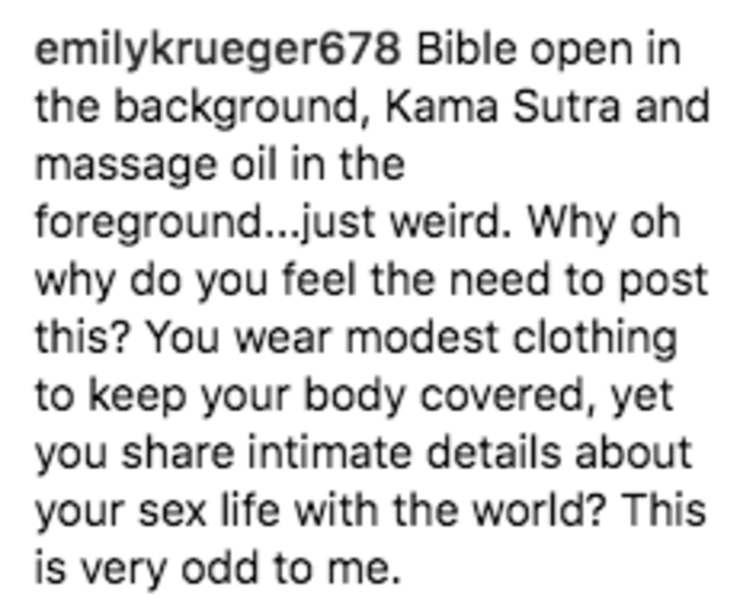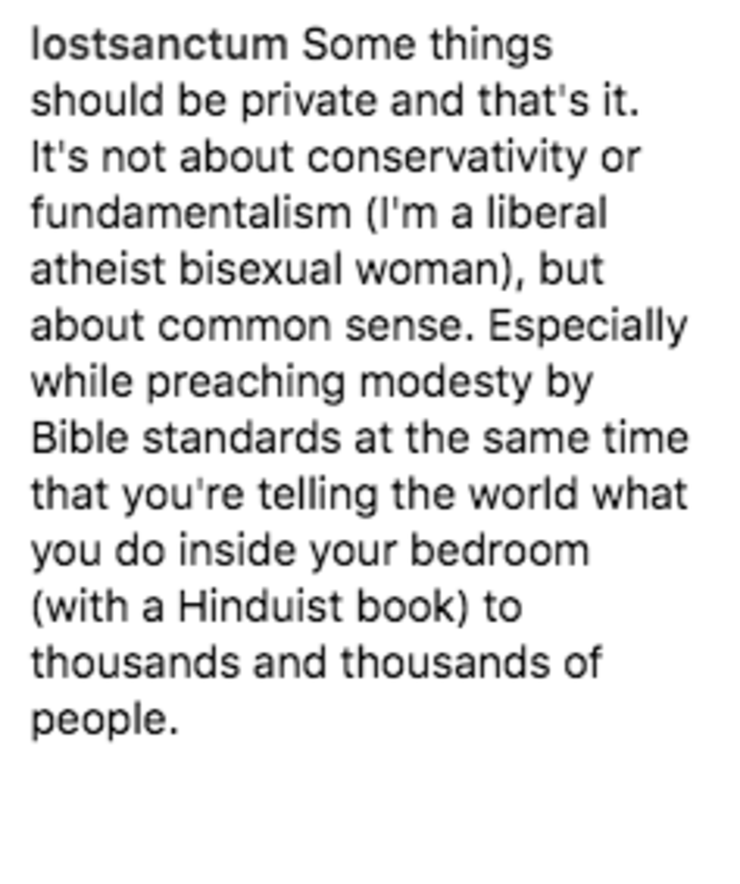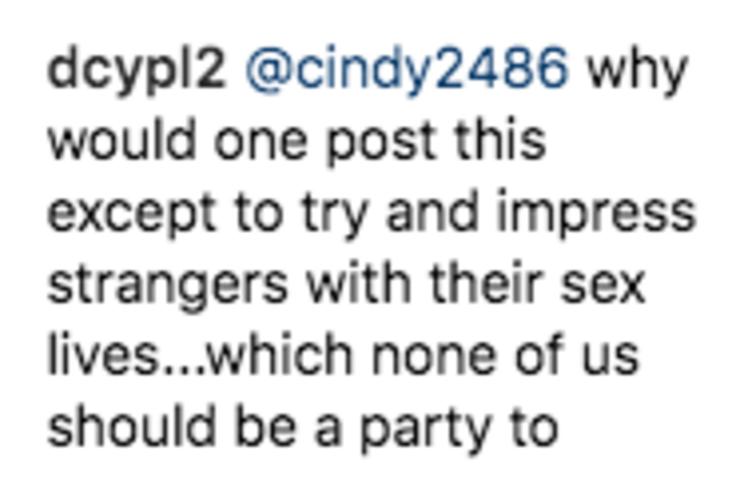 Of course, plenty of Jill's fans stuck up for her, explaining how she is a married adult who can post whatever she likes and share what she sees fit and anyone who doesn't want to see it can just keep scrolling.
See what else Jill posts by following her here.
Photo: Instagram/JillMDillard