Mom Kicked Off Flight For Wearing Low-Cut Shirt And No Bra
By Dave Basner
July 1, 2019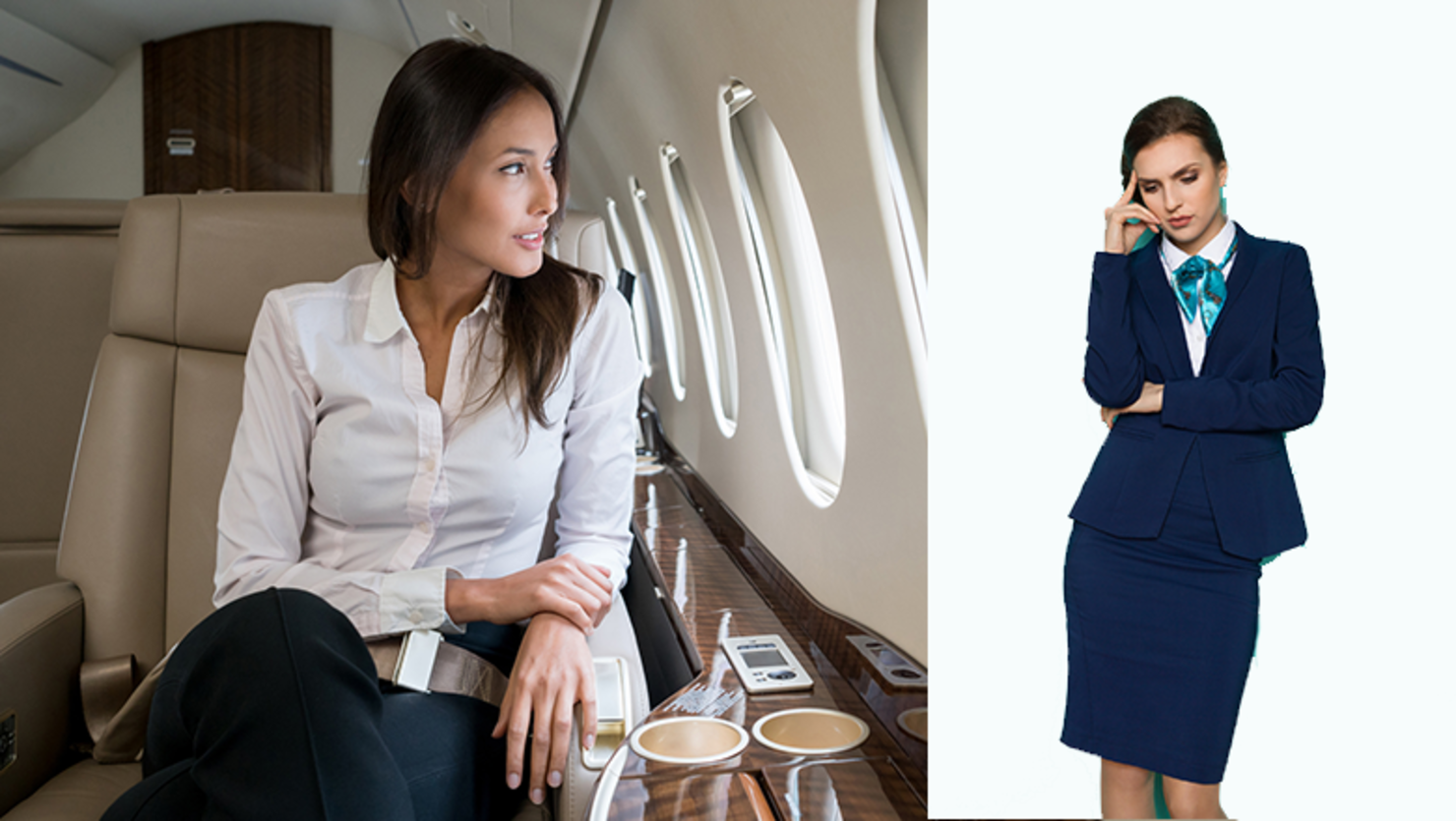 A 31-year-old mother was left humiliated after being kicked off a plane because of what she was wearing. Harriet Osbourne of Suffolk, England was on an Easy Jet flight from Spain back to London. She had on a black see-through top and instead of a bra, wore pasties, however, the crew of the plane felt her attire was inappropriate for underage passengers and wouldn't let her board. She told The Sun:
"The crew were horrible and made me feel cheap. This air hostess confronted me in front of the whole plane and said I wasn't allowed on in that top. She said to me, 'Oh no, move to the side,' and tried to cover me up with my hands. She said, 'You're not coming on my plane like that — you need to put a top on.' Then she ordered me off the plane, so of course I put a top on. When I tried to get back on she turned to the ground crew and said, 'She's not coming on my plane.' I was escorted away from the aircraft. I was in shock. It was so sexist."
A crying Osborne went to the airport police who she says were "baffled" when she explained why she was kicked off the flight.
In response, Easy Jet stated that Osborne's nipples were visible and other passengers reported it to the crew, who asked her to cover up. They claim she reacted in a "disruptive" way. A spokesperson for the airline said:
"We can confirm that a passenger traveling from Malaga to Stansted on 23 June was unable to travel due to behaving disruptively. Following concerns about her clothing, crew politely requested that the customer wear an additional top for the flight which the customer agreed to. However she then proceeded to act disruptively towards a member of our crew. Our cabin and ground crew are trained to assess all situations and to act quickly and appropriately. We do not tolerate abusive or threatening behavior towards our staff."
✈️Sütyen giymediği için uçağa alınmadı

✈️ İspanya'da Easyjet Havayolları'na ait uçakta seyahat etmek isteyen 30 yaşındaki Harriet Osborne ismindeki İngiliz kadının sütyensiz olduğu ve "rahatsız edici göğüs dekoltesi" olduğu için uçaktan indirilmesi gündem oldu. pic.twitter.com/YiBvxAvTUh

— Biz10 TV (@Biz10TV) June 30, 2019
Osborne had to stay with a friend since she couldn't fly until the next day, and to get that flight, she had to pay an extra $200. She also changed her clothes for the new flight, but stated, "I never show my body off at home but I felt spontaneous as I was on holiday," adding that the experience made her feel "so self-conscious."
Photo: Getty Images