Sammy Hagar: David Lee Roth Won't Admit Van Hagar Era Was More Successful
By Andrew Magnotta @AndrewMagnotta
July 9, 2019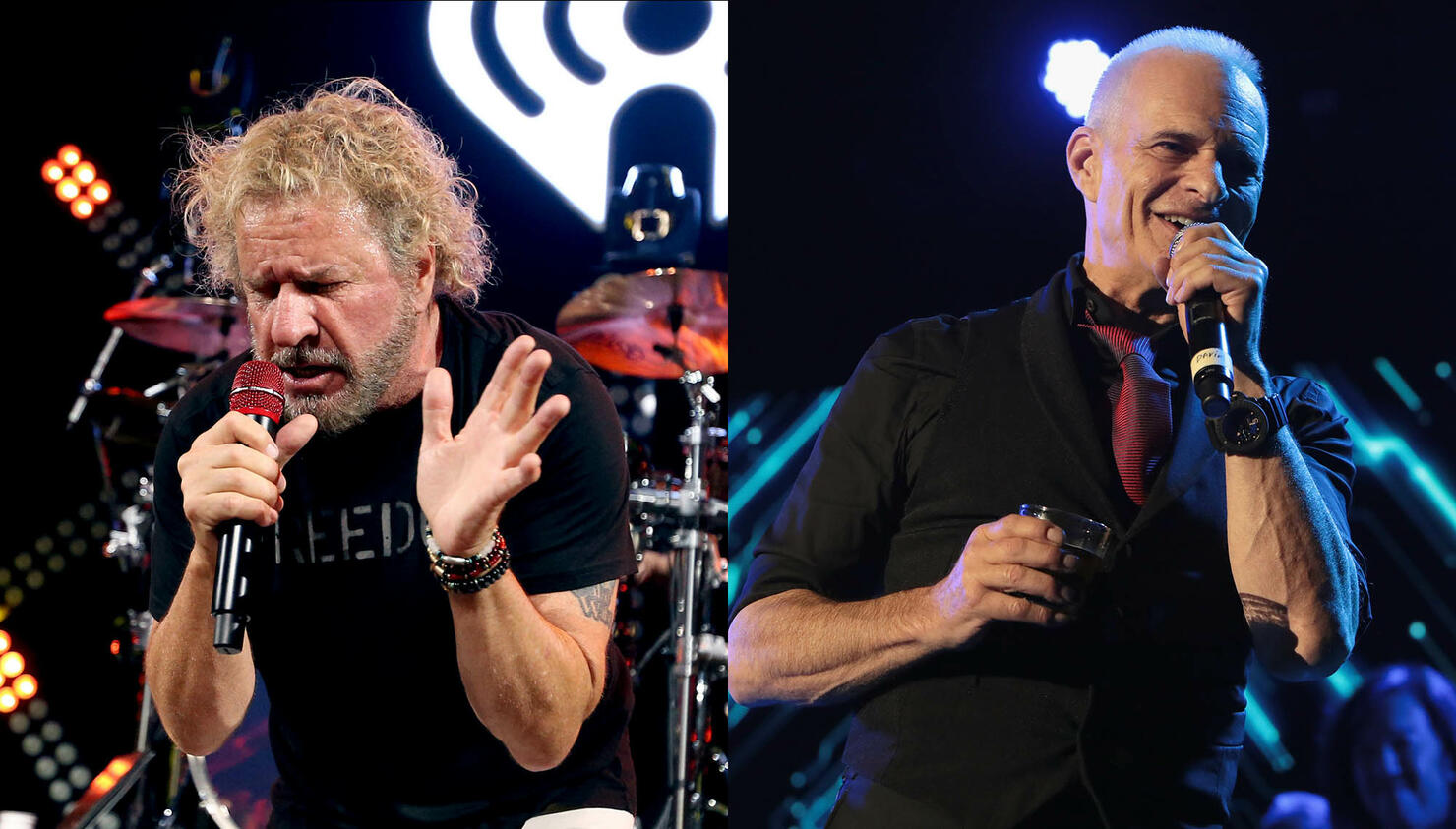 The rivalry between Sammy Hagar and David Lee Roth is probably more important to fans of both eras of the band than it is to the two front men, but there is a rivalry nonetheless.
While Roth mostly avoids broaching the topic of that other era of Van Halen, Hagar has been an open book in interviews surrounding his band The Circle's recent debut studio album, Space Between.
Hagar tells Planet Rock that while he doesn't think much of Roth as a lyricist or a songwriter, he acknowledges that Roth is "clever and a great showman and what he did with Van Halen in the early days was fantastic. Van Halen couldn't have made it without him.
While Hagar has previously asserted that any bad blood between the two singers is on Roth's side of the equation, he admits there is one thing in particular about Roth that bothers him.
"God bless Dave, but he refuses to acknowledge that Van Halen with me was even more successful than Van Halen with him, and that's very stupid of him," Hagar said. "That'd be like me not acknowledging what he did for the band before I joined; that would be stupid, wouldn't it?"
Indeed, despite Van Halen's groundbreaking debut and substantial popularity in the Roth era, the band never had a No. 1 album until Hagar joined in 1985. All four Van Halen albums featuring Hagar on lead vocals hit No. 1.
Hagar has extended the olive branch to Roth plenty of times before. He invited Diamond Dave to perform at his first annual High Tide Beach Party last fall, but Roth declined.
While Hagar has said he doesn't want anything to do with either Eddie or Alex Van Halen, he says he'll leave the door open for a friendship with Roth.
Photos: Rich Polk for iHeartRadio / Getty Images