Taylor Swift Teases 'Cats' Announcement Coming This Friday
By Lindsey Smith
July 16, 2019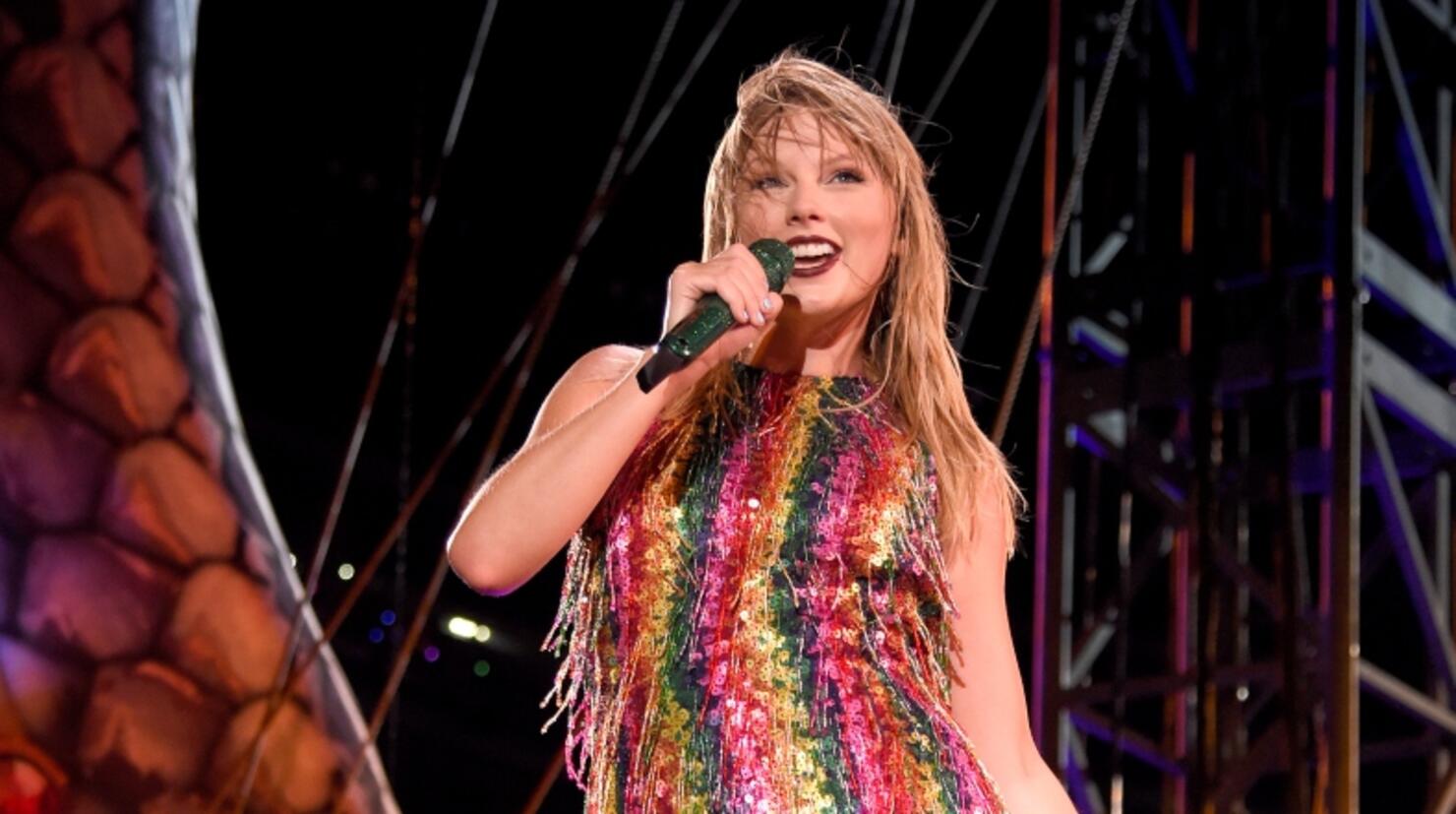 Almost a year ago to the day, it was announced that Taylor Swift would be joining the cast of the new movie Cats. On Tuesday (July 16), she sent the Internet into a frenzy by posting the first official graphic from the film, teasing fans with the star and cat emojis and the word "Friday."
The image looks like a bedazzled margarita shaker with the word "catnip" across the side so we know this is gonna be a par-TAY!
It's probably safe to assume that the official trailer for the movie will be dropping Friday and will give fans the first look at the "Delicate" singer as "Bombalurina" as well as the rest of the star-studded cast. We could also be hearing Swift sing in a song during the trailer — fingers crossed!
Andrew Lloyd Webber's star-studded movie adaptation of the 1981 Broadway musical arrives December 20, 2019 — just a week after Swift turns 30 years old. As previously announced last summer, Jennifer Hudson, Ian McKellen, and James Corden will also star in the new film.
Swift, a self-proclaimed cat lady, who has three cats of her own recently discussed part of the process of filming the movie — including attending cat school. "I love my cats so much that when a role came up in a move called Cats, I just thought, 'I've got to do this, this is my calling.'" she said in an interview with Time. "I went to cat school, which they have on set readily available for us. I learned how to be as much like a cat as I possibly could!"
Swift is currently promoting her seventh album, Lover, set for an August 23 release.
Photo: Getty Images