AC/DC Breaks Two-Year Social Media Hiatus With 'Highway To Hell' Post
By Andrew Magnotta @AndrewMagnotta
July 17, 2019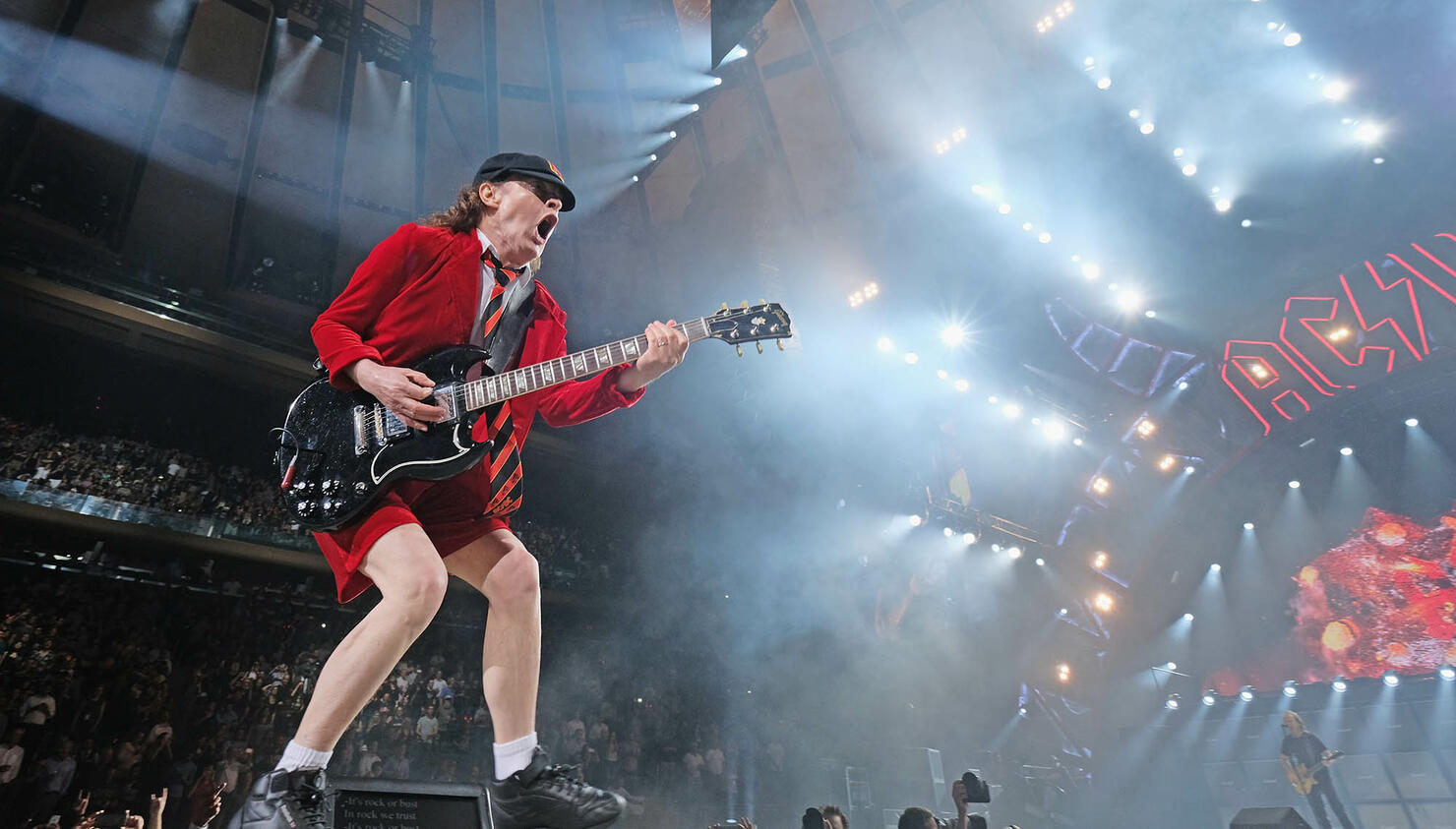 Publicly, AC/DC has been awfully quiet over the past two-plus years, especially considering the fact that the band doesn't seem quite finished yet.
On Tuesday, the iconic Australian hard rock band posted to its social media a short clip marking the 40th anniversary of its classic Highway to Hell album. In the caption, the band invited fans to "Celebrate with us all month long!"
The post isn't just AC/DC's first on social media since March of 2017 — when the band mourned the death of rock and roll pioneer Chuck Berry — it's the band's first public statement at all since the death of co-founding guitarist Malcolm Young in November of 2017.
It's hard for hopeful AC/DC fans not to interpret the post as significant, especially as rumors have circulated that the band is preparing to announce a tour today, Wednesday, July 17.
While those rumors could be off base in terms of the timing (we'd be thunderstruck if the band posted twice in the same day), there's plenty of evidence that suggests AC/DC has something cooking.
In the years since AC/DC's last tour, 'Rock or Bust,' multiple sources (allegedly) close to the band have suggested Angus Young was committed to continuing, despite the departure of longtime front man Brian Johnson in early 2016 and the retirement of bassist Cliff Williams at the end of that year.
Then, around this time last summer, multiple current and former AC/DC band members, including Johnson and estranged drummer Phil Rudd, were spotted at the band's favorite recording studio, in Vancouver, British Columbia. Photos later surfaced of Johnson and Williams also together in Vancouver.
This past January, Johnson apparently told some fans at a Florida airport that he was "sick of denying" that he was back in AC/DC.
In April, a longtime AC/DC recording engineer confirmed the band was "up to something," but wouldn't provide anymore details.