Luke Combs Has Best Reaction To Toddler Singing 'Beer Never Broke My Heart'
By Lindsey Smith
August 6, 2019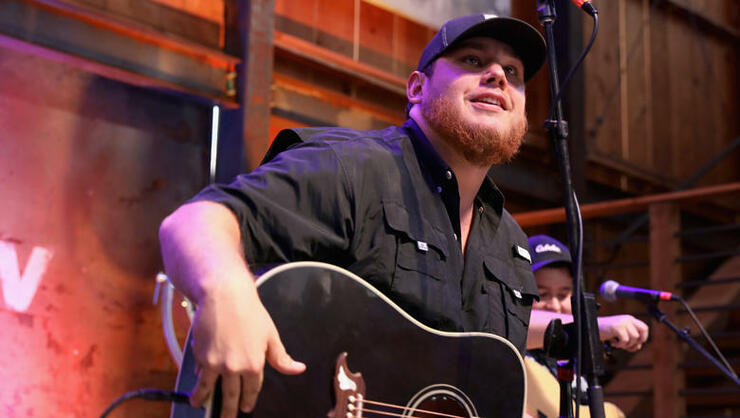 From two to 92, it's safe to say that Luke Combs and his music attracts fans of all ages. On Monday (August 5), the "She Got the Best of Me" singer uploaded a video of a little fan giving his own rendition of his hit song "Beer Never Broke My Heart" and Oh. My. Goodness. It is the most adorable thing you will ever see. If you're having a bad day, I promise the below video will brighten it right up.
In the video, the little blonde boy sings his heart out in the cutest country accent to the lyrics "long-neck ice-cold beer never broke my heart" while expertly strumming on an acoustic guitar. Seriously, take him on tour already, Luke! Combs captioned the video, "Sing it buddy! Watch out for that spider though!!" 
Combs wasn't the only artist to fall in love with the little boy's singing, tons of other country artists commented on the Instagram post as well. Thomas Rhett wrote, "Absolutely amazing🙌🏼," Chris Lane said, "Hahahaha one of the best videos I've ever seen," and Old Dominion commented, "Best. Video. Ever." Couldn't agree more with them!
It's no doubt that the single is a hit because Combs recently scored his sixth No. 1 with song! He's since released a few videos playing unreleased fan favorites such as "Reasons" and "Every Little Bit Helps." He also celebrated another incredible milestone after being inducted into the Grand Ole Opry earlier this summer. 
Okay, now watch this video on repeat!