My Chemical Romance Drops New Merch Line But Fans Just Want New Music
By Katrina Nattress
August 10, 2019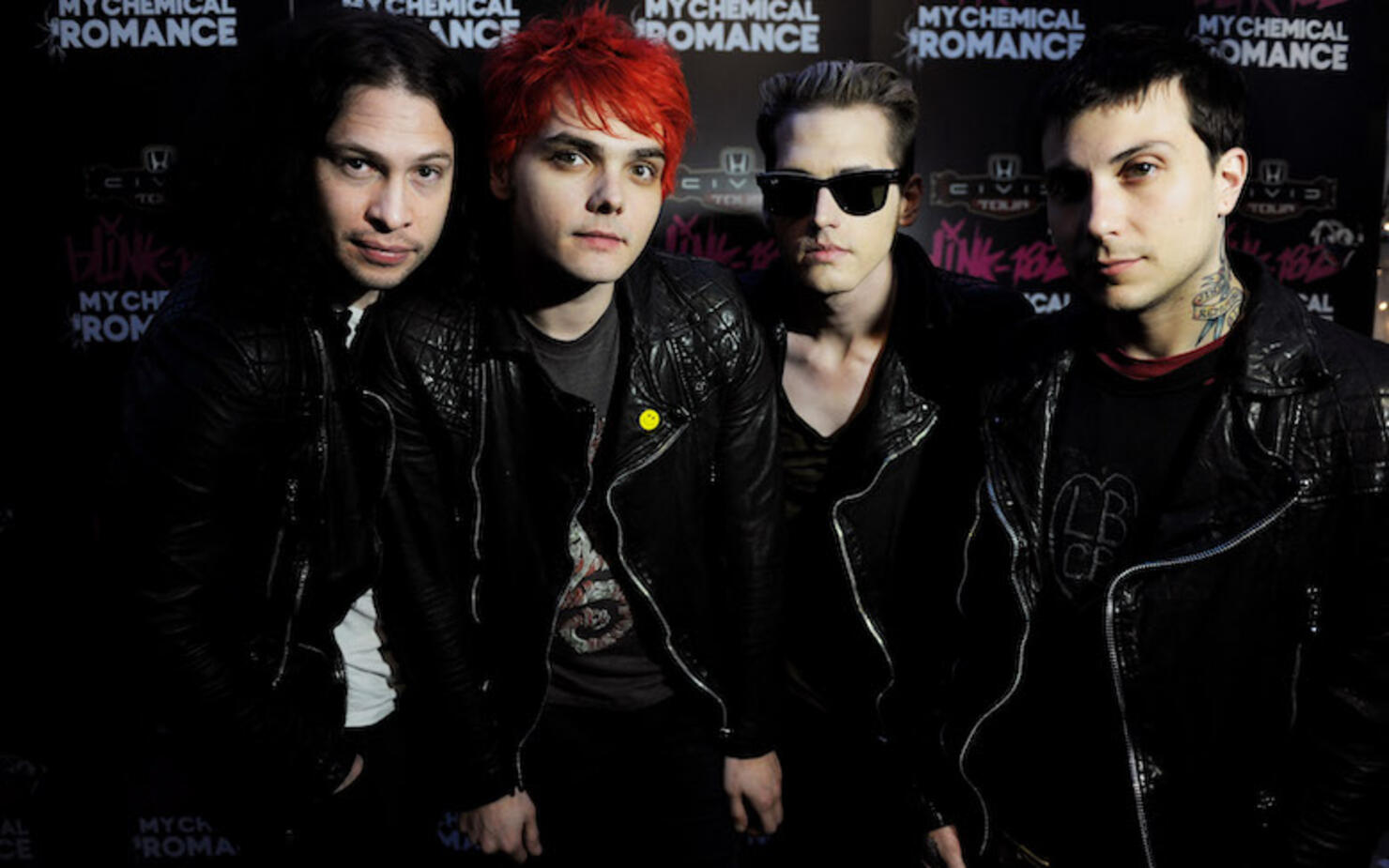 My Chemical Romance fans got the tease of a lifetime on Friday (August 9) when an email from the band arrived in their inboxes. They eagerly clicked the link, hoping the band was finally announcing a reunion, only to find it had released a new merch line. The "You Wear Me Out" collection features a number of distressed tees and tanks, which MCRmy members have admitted they'll buy; however, they signed on to Twitter in droves to express their frustration and ask Gerard Way and company why they insist on continuing to play with their emotions.
There's been buzz of an MCR reunion all year, and in June Joe Jonas of all people leaked that the band was rehearsing next to the Jonas Brothers in New York. The band's former guitarist Frank Iero indirectly denied the rumor by making fun of the JoBro, and then addressed the comments head-on, calling out the pop star for being in "a Disney band" and essentially telling him to mind his own business.
Despite all this, Iero never flat out said the reunion wasn't happening. In fact, what he hinted at was quite the opposite. "I survived a bus accident, so anything is possible," he said during a recent interview.
Could the new merch line be the first step in MCR's next chapter? We'll have to wait and see. For now, take a look at some of fans' best reactions to the news.
IM SO CONFUSED WITH WHATS HAPPENING WITH MCR RN!!!! IM SCARED! IM CRYING! WHAT IS HAPPENING!! THEY JUST RELEASED NEW MERCH! DONT THEY KNOW SOME PEOPPE ARE GOING CRAZY?!?!? LIKE WTF IS HAPPENING @gerardway @mikeyway @FrankIero @raytoro

— Jaz McRunnel (@JazMcrunnel) August 10, 2019
So, MCR emailed me for their new merch, ok cool. But please email me because of your music. Almost did a heart attack seeing the email, hoping so much it was about new music 😭

— 🍀 (@Gotohale_) August 10, 2019
Excuse me, mcr, you can't just drop a merch collection, my POOR HEART, I MEAN WHAT THE FCK IS HAPPENING

— Mal married to Ellie💗 (@Germanletsfang1) August 10, 2019
MCR can drop new merch but not new music.............

ok

— Jillian O'Hare (@_mybff_jill) August 10, 2019