Tenacious D Document 'Jack Gray' Collaboration With Jack White: Watch
By Katrina Nattress
August 11, 2019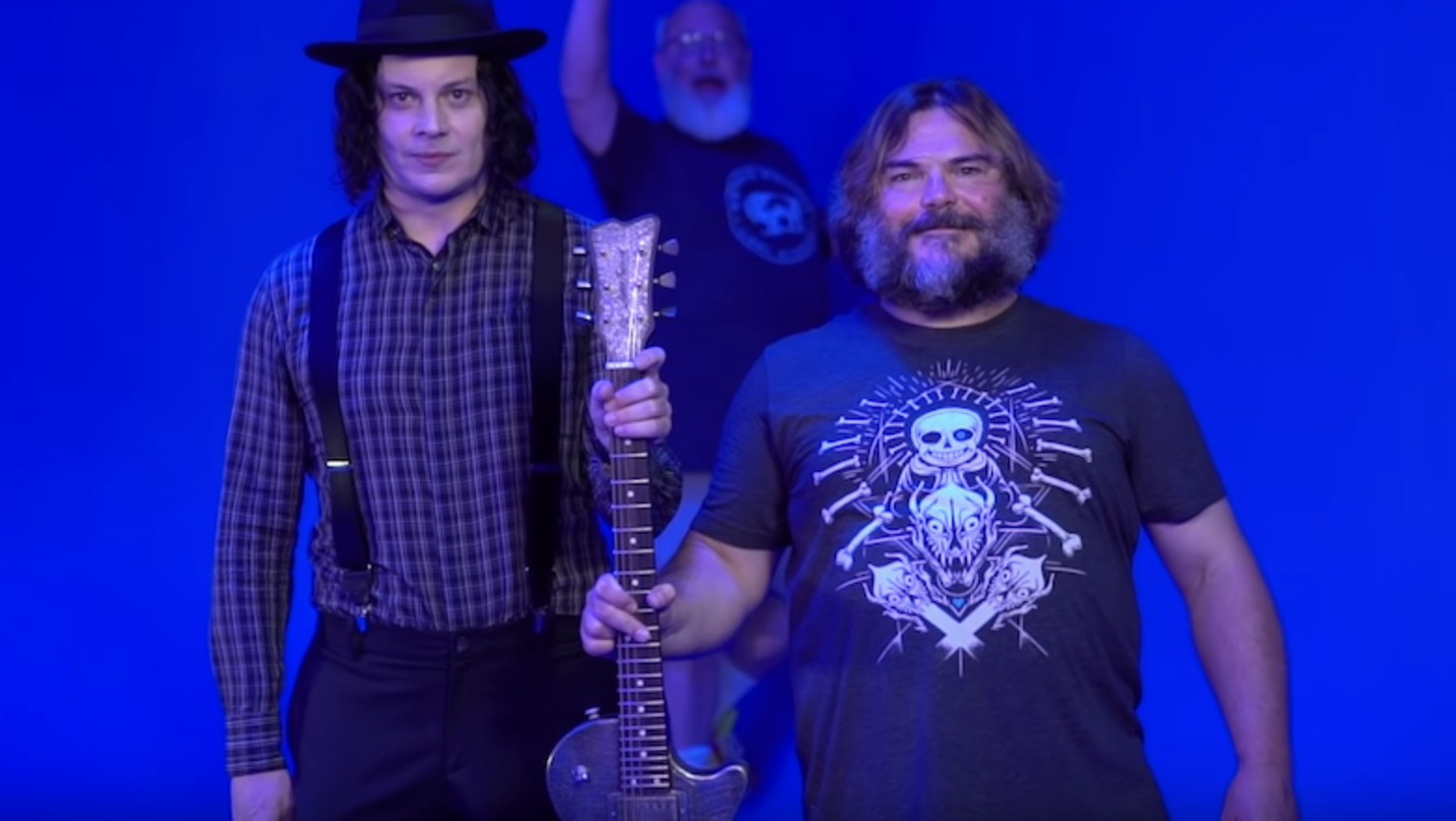 It's happening, IT'S REALLY HAPPENING — Jack White and Jack Black collaborated together.
After revealing that Tenacious D recorded a song with the Raconteurs frontman earlier this week, the funny man/musician shared a video on his Jablinski Games YouTube channel documenting a few days of the D's North American tour, including their trip to Nashville. The clip, appropriately titled "Jack Gray," shows White giving JB and his bandmate Kyle Gass a tour of the Third Man Records headquarters before inviting them to his house to record a song.
"We're heading over to Jack White's house to record a single," Black says in the video. "Me and Gass have been working on a jam—it's not quite done, but I think that's where Jack White comes in and helps us pull it over the finish line. This is a legendary collaboration." Unfortunately, White doesn't allow cameras inside his home so we'll have to wait until the tasty jam comes out to hear it. But it's finally happening, and that's all that matters.
The "Jack Gray" legend has been circulating around for quite some time now, and the Jacks surprised us all back in June when Tenacious D shared a photo proving that they finally met. Watch the full tour diary below, and look out for the Nashville visit at the 4:15 mark.