Meteorologist Freaks Out When 'Giant' Bug Seems To Fly Right At Her
By Dave Basner
June 6, 2020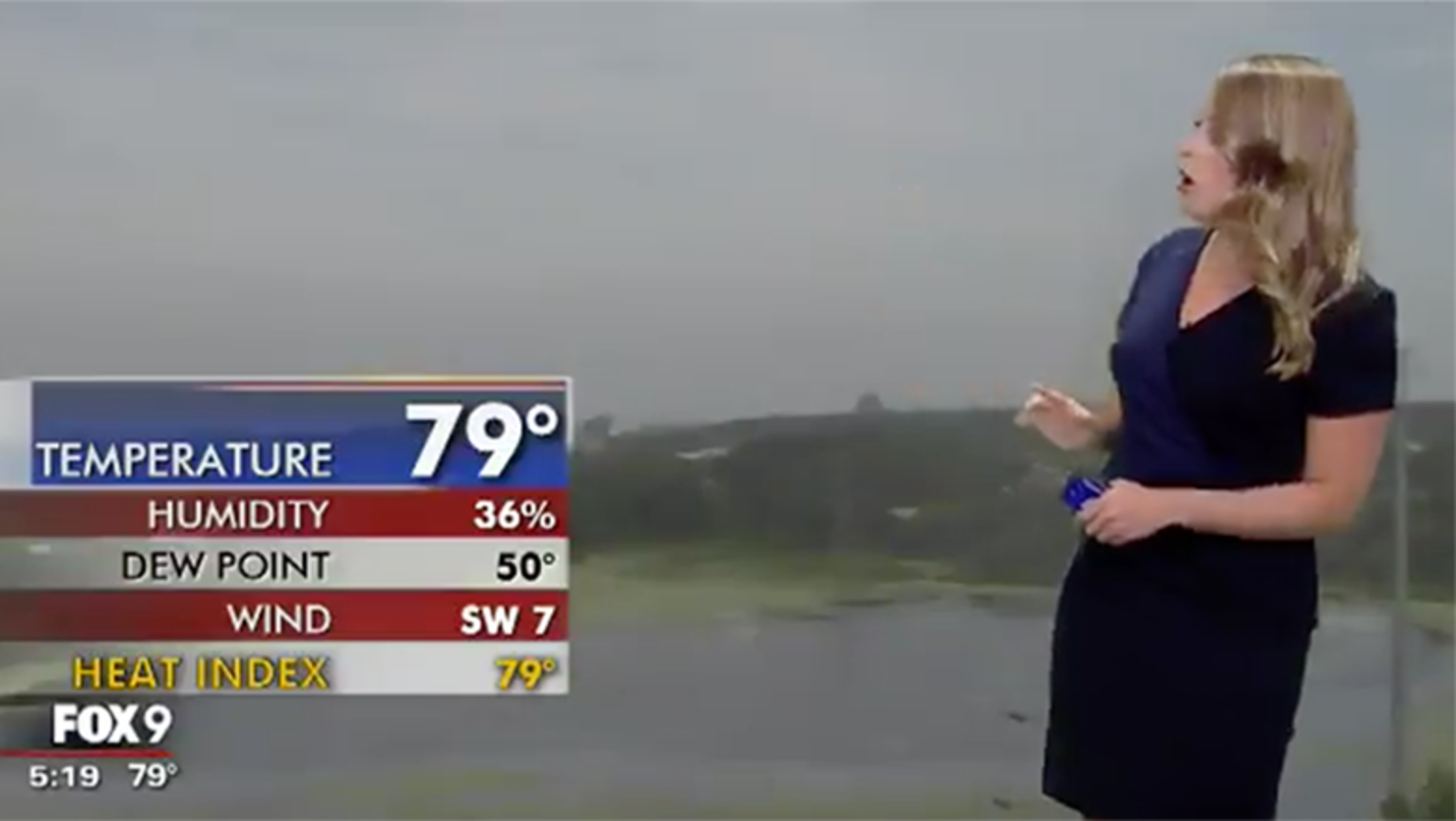 Being a meteorologist is not an easy job. For one thing, you have to predict the weather, which can be pretty tricky. Then, if you are wrong, your entire audience gets mad at you. It turns out that there are other dangers to the job too. Weatherperson Jennifer McDermed learned that lesson while on-air. The meteorologist was delivering her forecast to the Minneapolis-St. Paul area while standing in front of a shot of a lake and some trees from a camera that was perched high above the landscape. As she happily describes the beautiful weather they're having, a bug flies right at the camera, scaring her and derailing the forecast.
Disturbed by how big the insect looks, Jennifer backs out of the shot as though that will protect her from the bug. She admits to hating spiders while the anchors off-camera suggest that maybe it was a bird. Jennifer strongly disagrees with them.
She goes on to say, "We're gonna go ahead and keep advancing. I don't want to see that again." McDermed is able to laugh it off and continue with the forecast. No word on if she'll ever use that camera shot of the lake again as the background for her weather reports.
Photo: Twitter/Fox9