Kelly Clarkson Gives Enthusiastic First Look At Her New Talk Show Set
By Lindsey Smith
August 15, 2019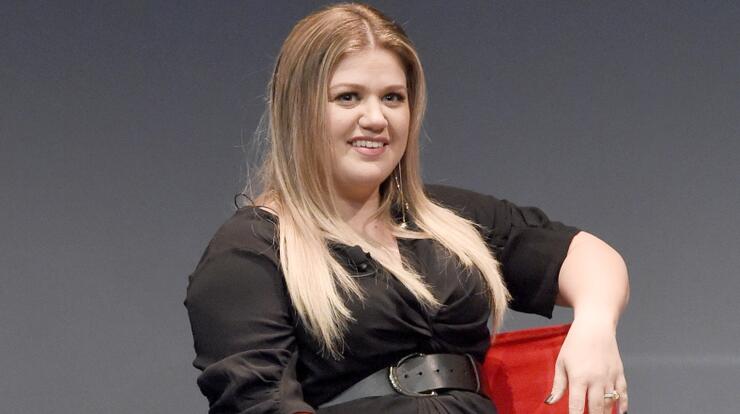 Kelly Clarkson confirmed in September 2018 that she was indeed getting her very own talk show.
Now, almost a year later she's gearing up for her first episode of The Kelly Clarkson Show on September 9. The "Broken & Beautiful" singer uploaded a video on Wednesday (August 14) to the show's Instagram page with a sneak peek of the set's stage design, and it looks incredible.
Clarkson is used to being on stage but she couldn't contain her excitement to give fans a tour of her new talk show's set. She first showed fans a peek at the band's space (fingers crossed she does a few numbers) before moving around the stage.
"Nobody asked me to do this, I'm just excited!" Clarkson said as she walked around the set. She then showed off the audience area and asked the camera "don't you want to come here?" Uh, yes! The best part of the tour may have been the giant sign with her name in lights.
The 37-year-old singer could not have been more excited to show off the space and even seemed in shock still that she actually had her own daytime talk show. "It's The Kelly Clarkson Show! I have a show," she exclaimed to the camera. "They ran out of everyone to ask… this is really exciting, this is very exciting. I have a show!"
The Kelly Clarkson Show will air on NBC before Ellen. Clarkson is also busy with her return to The Voice to reclaim her winning title in the first season without Adam Levine.
Watch the behind-the-scenes tour below!
Chat About Kelly Clarkson Gives Enthusiastic First Look At Her New Talk Show Set