Azealia Banks Calls Lizzo A 'Fat Girl Joke' In Mean Instagram Rant
By Regina Star
September 5, 2019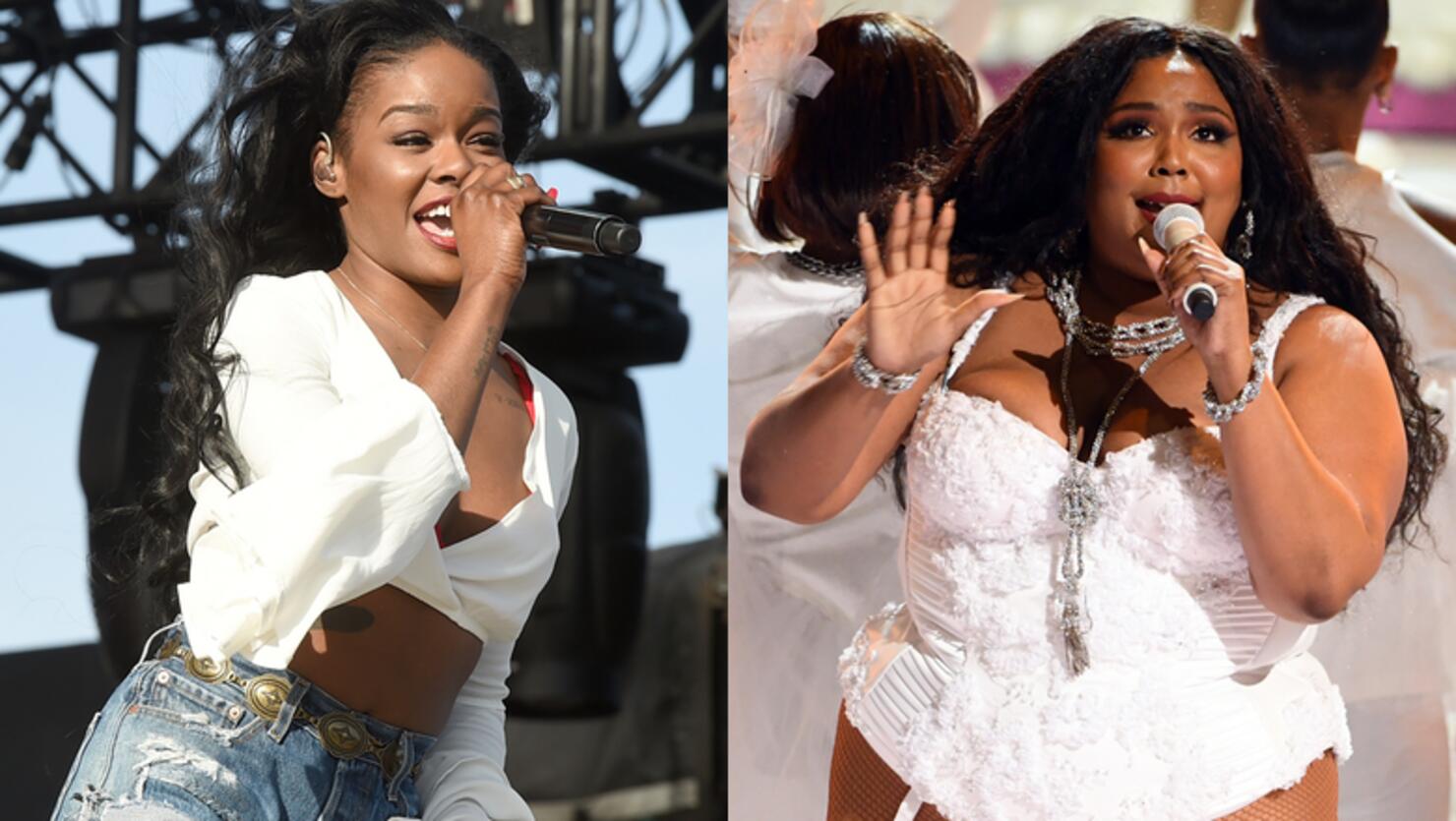 Apparently, Azealia Banks thinks Lizzo is embarrassing herself.
Lizzo has every reason to feel on top of the world right now. Aside from delivering an all-out amazing performance at the MTV Video Music Awards, the Detroit native's smash hit single, "Truth Hurts," just topped the Billboard Hot 100 this week. Despite Lizzo's success, AB thought it necessary to throw salt on another female artist's game, as Banks is known to do, in a string of insults about her number-one hit and how her figure precedes her in the media.
"I understand the body positivity thing but … imagine what the rest of the world thinks when they see lizzo jumping around in leotards with cellulite," Banks wrote. "No one says body positivity - she looks like she is making a fool of her black self for a white American public. Nothing more nothing less."
As usual, the "212" star wasted no time to drag other female artists into her line of fire, either. "Like illiterate [Cardi B] then fate lizzo. They are really choosing the worst of the black womens crop to advertise America with," AB went on. "Lmao the fact that the public and the media has been keeping this fat girl joke going for so long is honestly peak boredom."
"This song is not good, nor is the dumpy fat girl spectacle live set she does," AB added, dissing Lizzo's chart-topper — a feat which, for context, Banks has yet to achieve herself. "Saddest bit is that the girl is legit talented and truly only being allowed to shine so long as she allows herself to be this millennial mammy of sorts."
Proving she is "100% that b--ch," Lizzo hasn't bothered to look down from her throne to reply.