Mac Miller's Dad Speaks On 'Fentanyl-Laced Drugs' 1 Year After Son's Death
By Peyton Blakemore
September 7, 2019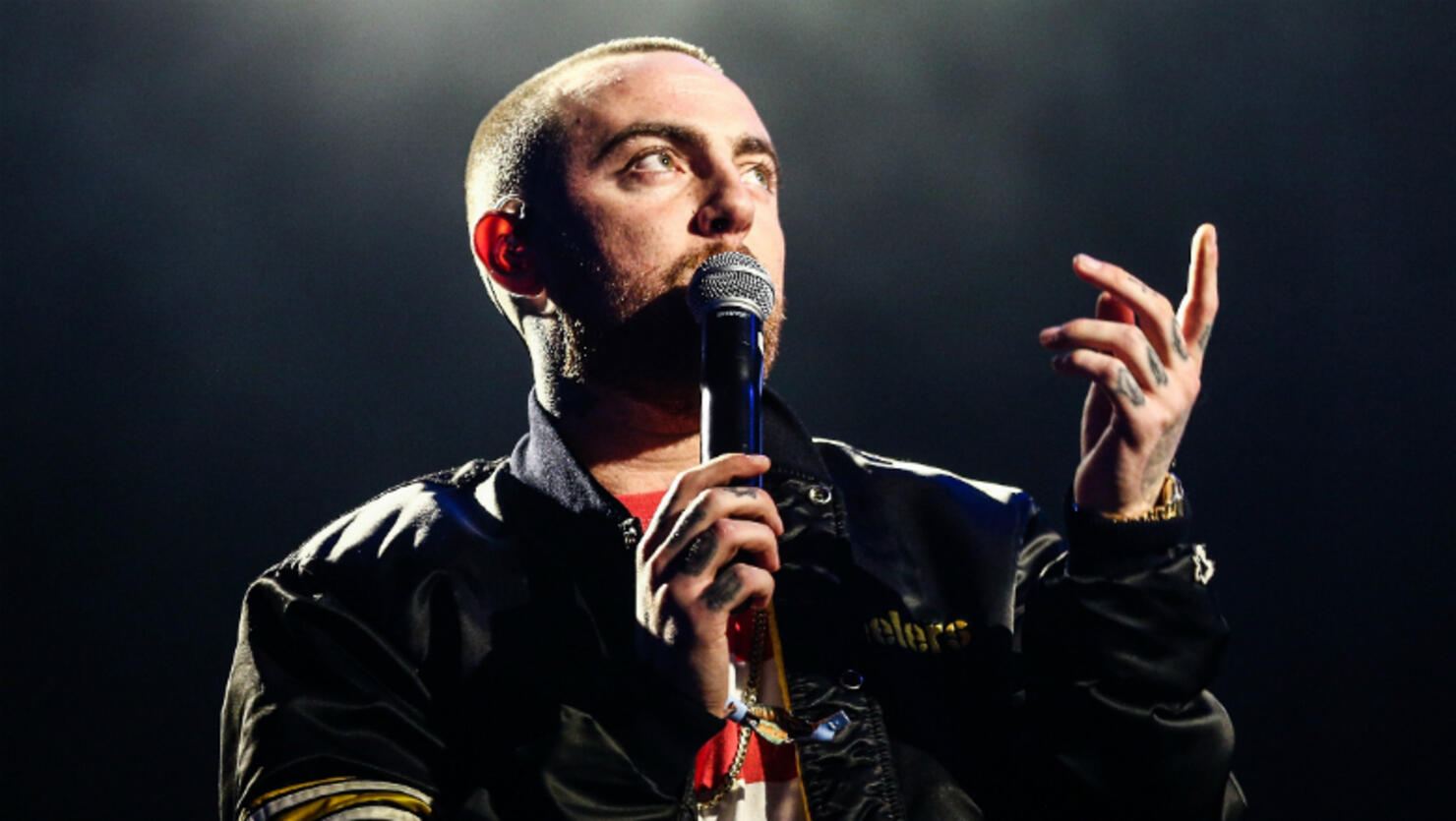 Mac Miller left us one year ago today (September 7).
Ahead of the anniversary of the 26-year-old rapper's death, Mac's father, Mark McCormick, attended a celebration of his son's life at Blue Slide Playground in Pittsburgh Friday (September 6). Mark addressed the crowd that was filled with Mac's fans, who wanted to remember the late rapper on the eve of his death, KDKA reports.
"He remained loyalest to his friends," Mark said of his son through tears. "He was always loving and kind to others."
Mac's proud father went on to share advice, telling the crowd to pursue their dreams wholeheartedly. "I don't care if you want to be an artist, you want to be an architect, you want to be a musician, you want to be an accountant … whenever that moment happens, I think we have to go all-in on finding the thing that we love to do, that gives us joy in life," he explained.
Mac, born Malcolm James McCormick, was found dead in his San Fernando Valley home on September 7, 2018. Months later, the Los Angeles County Coroner's Office released the late rapper's toxicology report, which confirmed he died from "mixed drug toxicity" — specifically fentanyl and cocaine. The amount of each drug in his system was reportedly not a lethal amount, however, the combination of each drug is what caused his death.
Earlier this week, Cameron James Pettit was arrested in connection with the death of the rapper. The 28-year-old drug dealer is accused of giving Mac counterfeit oxycodone pills containing fentanyl two days before his death.
"Fentanyl-laced drugs killed my son," Mark said on Friday. "As I said, while many of us experimented with drugs when we were young, it's not the same world out there. It's not worth it. It's not worth the risk."
Photo: Getty Images