Sharon Osbourne Says Ozzy Is Real Life "Iron Man" After Brutal Year
By Andrew Magnotta @AndrewMagnotta
September 13, 2019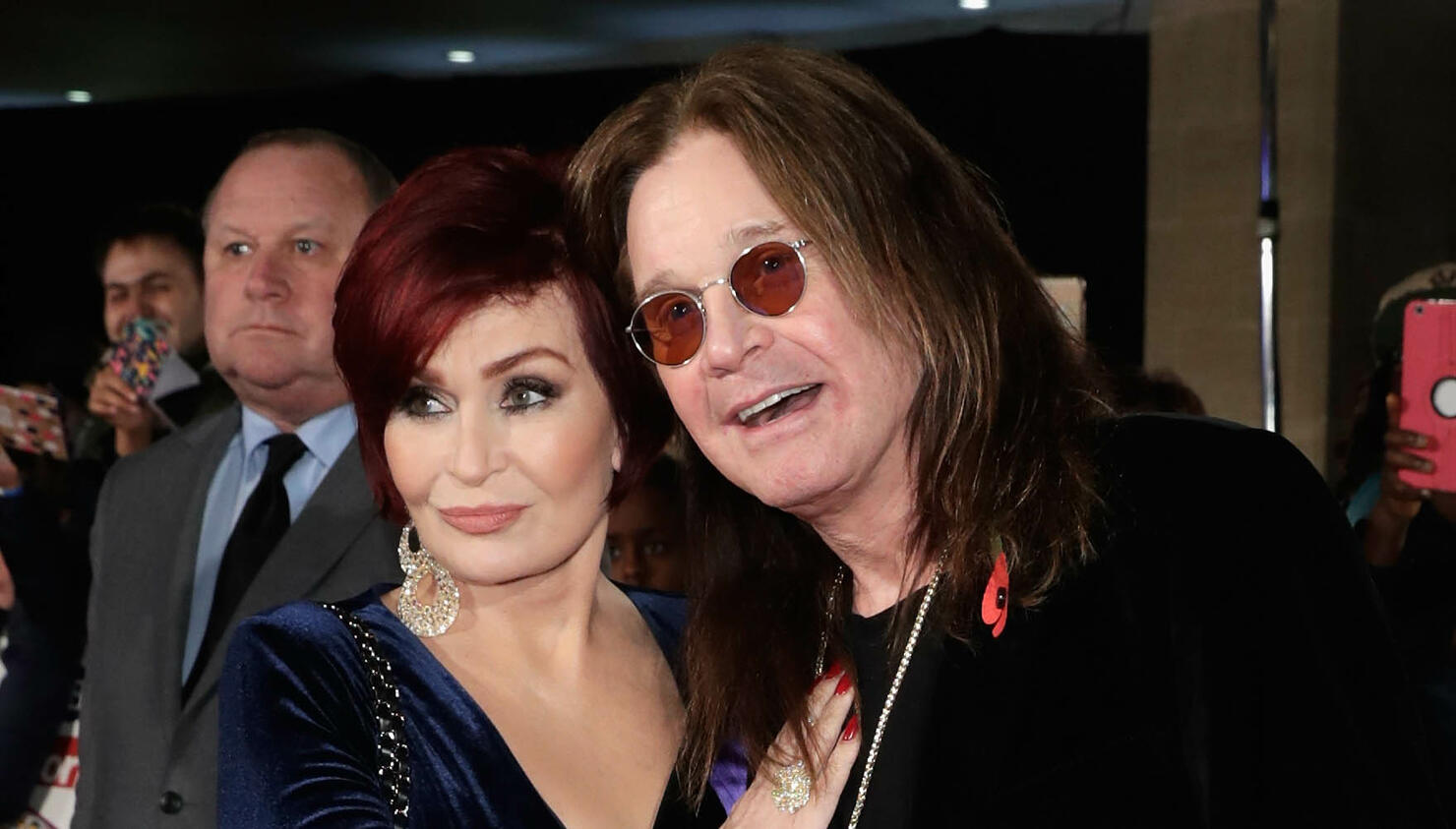 Ozzy Osbourne has spent the better part of the last 10 months in the hospital with no fewer than three separate near-fatal afflictions, but he's still planning on returning to the stage next year to complete his 'No More Tours 2' farewell.
A real life 'Iron Man' he may be, acknowledged Ozzy's wife and longtime manager Sharon Osbourne, who also pointed to the literal metal components holding the Rock and Roll Hall of Famer together.
"He did one year of a two-year tour," Sharon said on Jimmy Kimmel Live! Thursday night. "And then he got the flu, which led to pneumonia. And he was home ... he gets up in the night, goes to the bathroom, comes back, falls on the rug and bashed his head on the side table. Then he went this way and bashed his head on the post of our bed, and down he went. He didn't put his hands down and he went face down, and his neck went back."
The fall aggravated a neck injury from a near-fatal ATV crash in 2003, after which metal rods were installed in Ozzy's back.
"The fall pushed the rods through his bones," she continued. "So he had to have three major operations. ... Ozzy, the other day, put together an X-ray of his upper chest and his neck, and no wonder they call him 'Iron Man,' 'cause I tell you, he's got bolts — he's got so much metal in his body, it's frightening."
Ozzy was hospitalized for two months recovering from the fall. He finally returned home last month, where he's doing physical and occupational therapy each day to try and get back in shape to resume his tour in February.
Sharon neglected to mention — and who could blame her after so much has happened — that Ozzy was hospitalized for over a week last October and had to postpone concerts when he got a staph-infection in his hand.
Ozzy himself said Sharon initially thought he was kidding around when he fall in April, but he was sure he broke his neck.
The heavy metal legend felt like he was at the top of his game before coming down with the staph infection. Then he announced he was "devastated" to postpone tour dates again this past winter.
Lately, he's talked about struggling with the monotony of rehabilitation; he's got his fingers crossed that he'll be ready to return in February.
You can see all of Ozzy's tour dates here.
Photo: Getty Images