Tom DeLonge Reflects On All His Accomplishments In The Past Two Years
By Katrina Nattress
September 14, 2019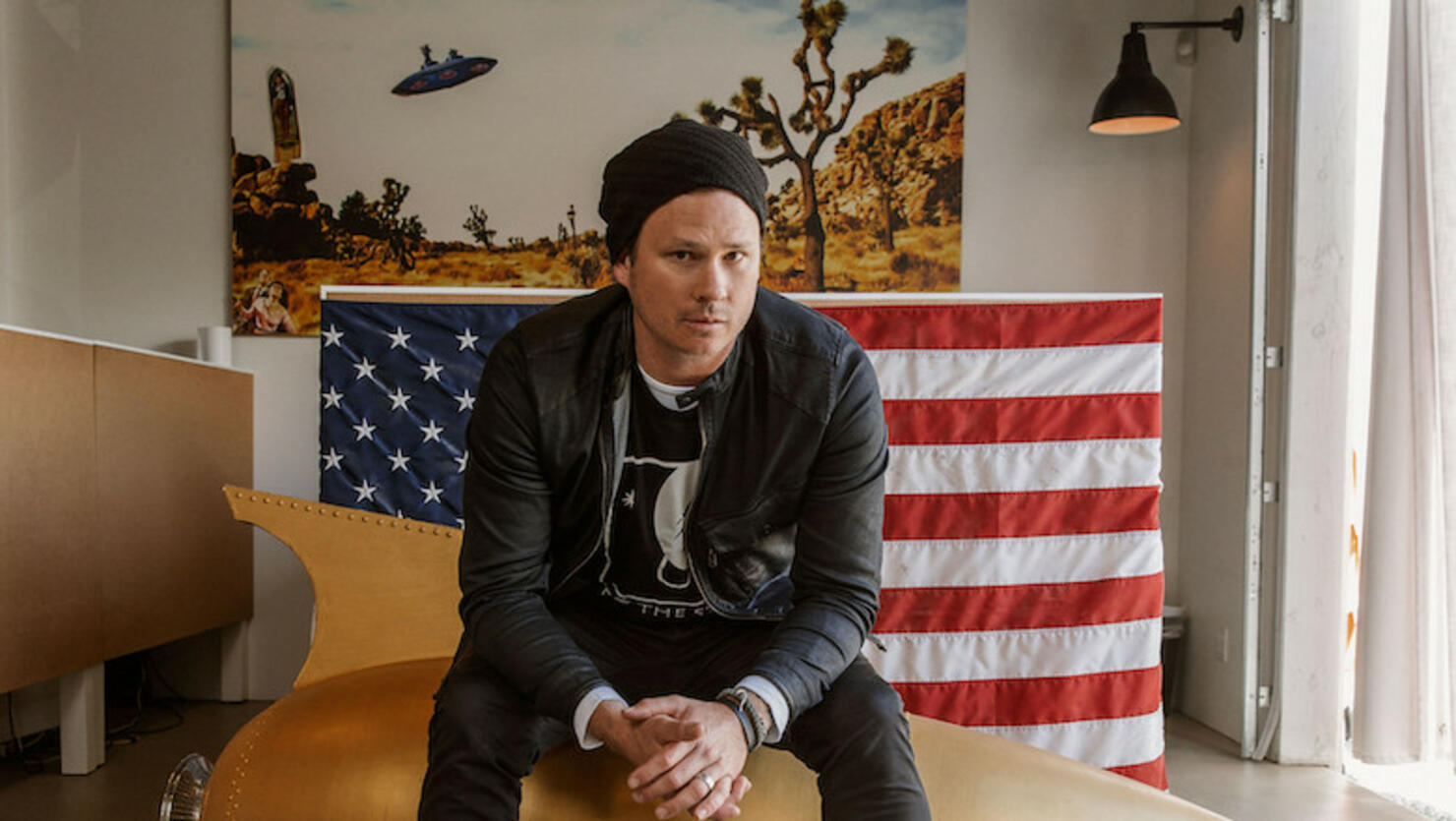 Tom DeLonge has had a busy two years. He launched his UFO research firm To The Stars Academy of Arts & Science; he helped produce a docuseries for the History Channel; he's writing books; he's getting graphic novels adapted for television, and his band Angels & Airwaves is releasing new music and is currently on tour for the first time in seven years. That's a lot to be proud of, and on Friday (September 13) the musician took some time to look back on his achievements in a reflective Instagram post.
"I was just thinking about all that has transpired in the last 24 months that I have had the pleasure of being a part of. It's kind of wild," he wrote. "Let's review, friends: 11 Books, Launch of @tothestarsacademy, First ever Declassified Videos of UFOs, Acquisition of Exotic Material from Unidentified Aerial Phenomena, 2 Television Series, First tour in 7 years, on-boarded new team members from CIA, WHITE HOUSE, DOD, LOCKHEED MARTIN, coordinated briefings to THE US SENATE, helped coordinate NAVY starting formal reporting mechanisms of UFOs (NAVY also then admitted UFOs are real), then- took TTSA public through the SEC (that was f-ing hard, ha), and I am pretty sure I am still missing a few things, but....for those who wonder why sometimes I look tired (like this pic) this is why. 🚀 Thank you, to all our investors for helping this rebellious little start-up."
Check out the post, tired pic and all, below.