Nikki Sixx Says 'The Dirt' Rekindled Friendships Within Mötley Crüe
By Andrew Magnotta @AndrewMagnotta
September 18, 2019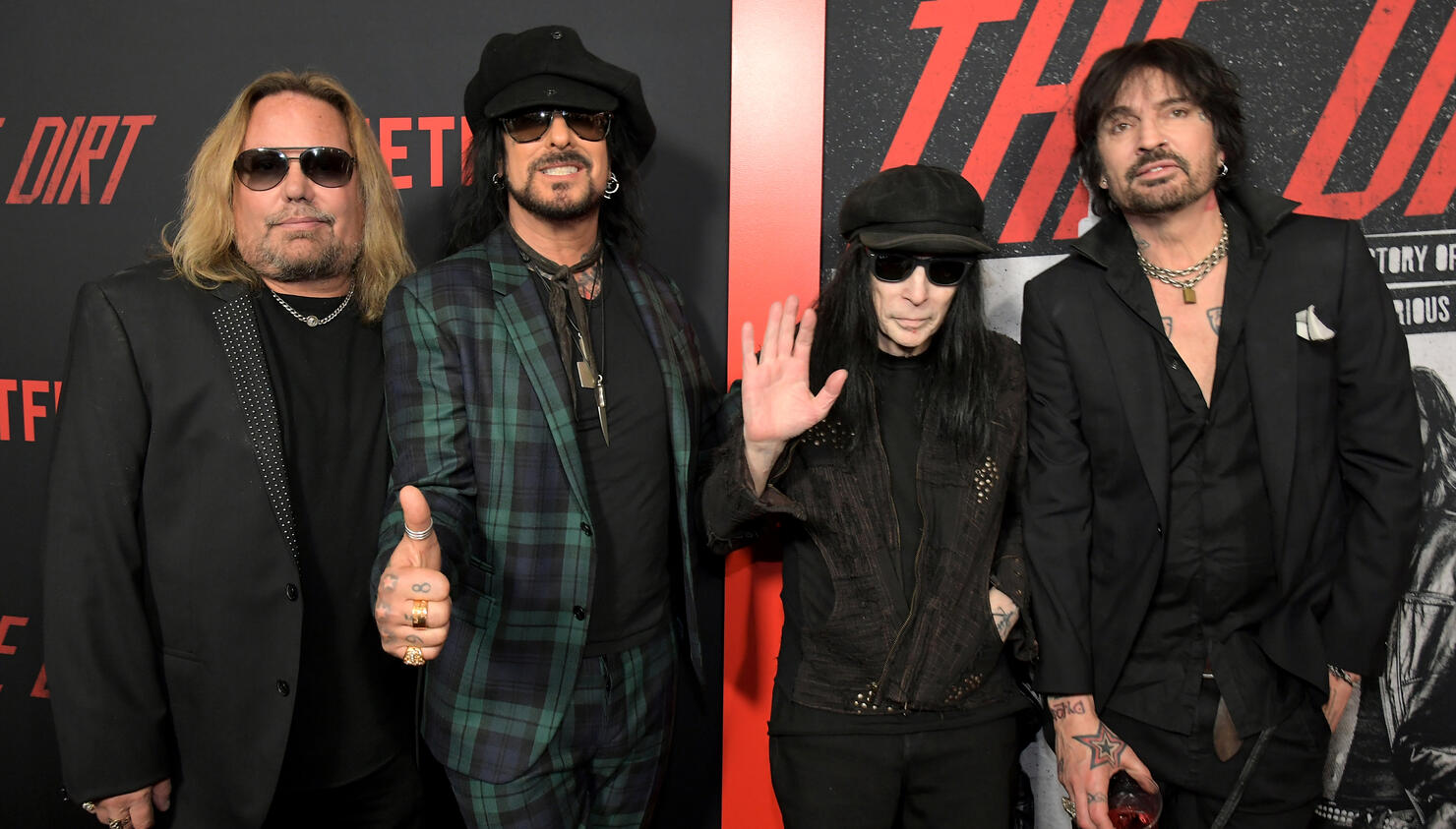 If there' one takeaway from The Dirt, it's that it was never easy being in Mötley Crüe.
While the four band members describe Mötley Crüe as a kind of brotherhood, within any family there are deep-seeded issues that strain relationships and can make life together difficult.
Bassist Nikki Sixx and drummer Tommy Lee, who did the majority of the press for the film, which premiered on Netflix in March, have been frank about the literal and figurative distance between band members since Mötley Crüe's final concert on New Year's Eve of 2015.
"I think I was just detached in a lot of ways," Sixx told Billboard recently, regarding the farewell tour. "I wasn't detached onstage, but it just didn't feel like a camaraderie backstage. We would do our meet-and-greets and we all would be cordial, but it just didn't feel the same. Since the movie, it has felt like it used to in the old days."
Working on The Dirt, got Sixx, Lee, guitarist Mick Mars and front man Vince Neil back on the same page, however. The four visited the set often and worked with the actors portraying them in the film. They also recorded new music for the soundtrack.
Sixx noted that when his newborn daughter Ruby was born in July, his band mates were the first to send gifts.
"We were a little bit late, and Mick was texting me like, 'When's the girl coming?' This is from guys who didn't talk to each other," Sixx noted.
The bassist and songwriter Sixx reaffirmed his prior statements that the band will not reunite for another tour, but he says it's still possible that the band records together again.
For Sixx, making The Dirt was reminiscent of recording Mötley Crüe's seminal Dr. Feelgood album in 1989, when all the band members were sober and concentrating on their music.
"It was a collaborative, collective, constant sober gang mentality," he said. "It almost realigned us back to the way we were when we were a club band fighting for a little bit of notoriety on the Sunset Strip. We were a gang against — we weren't just a rock band. We talked on the phone every day or we were in rehearsals. I have really fond memories."
Photo: Getty Images