Dog The Bounty Hunter Breaks Silence Following Heart Emergency
By Regina Star
September 20, 2019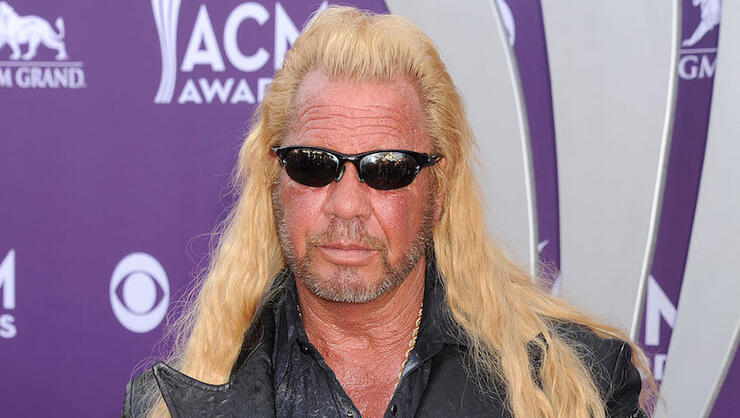 Dog the Bounty Hunter star Duane Chapman is speaking out about his recent heart emergency.
In his first interview since the health scare that kept him hospitalized this weekend, the reality star told Colorado's FOX31 and Channel 2 on Wednesday (September 18) that he "feels much better" since the incident but still has his struggles. "I'm going through some psychological things right now too, so that doesn't help," Dog added. "I think, basically, I had a broken heart. And of course, it's going to heal."
In describing the experience, Dog told FOX31 he felt like he couldn't breathe, adding, "It was like I had ran a 3- or 4-mile run. There's something haywire or it's psychologically. I don't know. I guess things happen like that. I've never … I don't do drugs."
As fans know, the 66-year-old was rushed to a Colorado hospital this weekend for a potential heart issue after experiencing chest pains. However, TMZ reported that sources close to Dog said his health scare was not a heart attack at all. Per the doctor's test results, the emergency was apparently "stress and blood pressure-related" and thankfully not a "full-blown heart attack." An angiogram performed for Dog had also returned normal results.
Per the following statement from his representative, Dog was eventually released from the hospital late Monday night (September 16): "I can confirm Dog is under doctor's care and is resting comfortably. Thank you for all of your well wishes- keep 'em coming."
Dog's heart emergency comes months after suffering the death of his wife, Beth, who died of throat cancer on June 26. Since then, the television personality has been trying to cope with the loss. Months later, however, more unfortunate events befell Dog when his store in Edgewater, Colorado, was robbed of merchandise and priceless items that belonged to his late wife.
Photo: Getty Images