Billie Eilish Shares A Strong Message About The Climate Crisis
By Katrina Nattress
September 21, 2019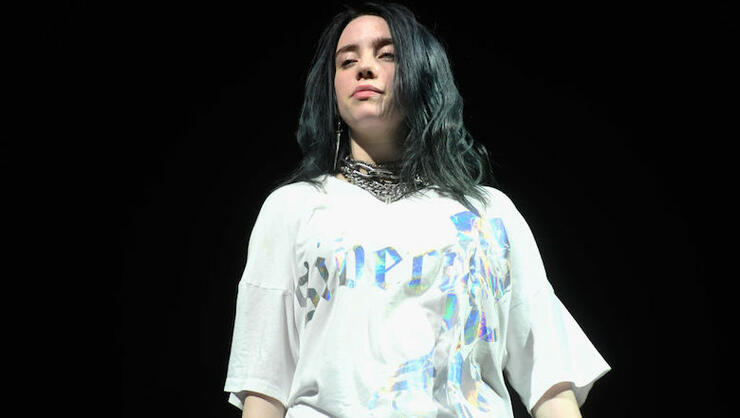 On Friday (September 20) millions of people around the world took to the streets to demand politicians take global warming seriously as part of the international Climate Strike protest. Billie Eilish added her voice to the movement by urging her fans to "speak up" about the climate crisis in a powerful Instagram post.
"TICK TOCK! our time is running out. the climate crisis is very real. we need to speak up and demand that our leaders take action," she wrote alongside a boomerang showing off an outfit with the words "TICK TOCK" emblazoned all over it.
The 17-year-old star has become quite outspoken about politics. Last weekend she announced she'd be donating part of her Music Midtown proceeds to Planned Parenthood after Georgia passed a strict abortion law earlier this year. She, along with a large list of prominent artists, also participated in the reproductive rights organization's #BansOffMyBody campaign.
Check out Eilish's climate crisis Instagram message below.
Eilish will be performing at this year's Daytime Stage at the iHeartRadio Music Festival in Las Vegas on September 21st alongside a lineup of incredible rising stars. A lineup of superstars are also set to perform on the main stage at T-Mobile Arena throughout the weekend, and fans across the country can tune in and watch an exclusive live stream of the show via The CW App and CWTV.com. Then, on October 2nd and 3rd, relive all of the epic performances from the weekend during a televised special on The CW Network at 8pm ET/PT. And leading up to the official television special, The CW will also air an hour-long Best Of Special on Sunday, September 29th at 8 p.m. ET/PT.
Photo: Getty Images