Ryan Hurd Reveals His Dream Collaborator Is Taylor Swift
By Lindsey Smith
September 21, 2019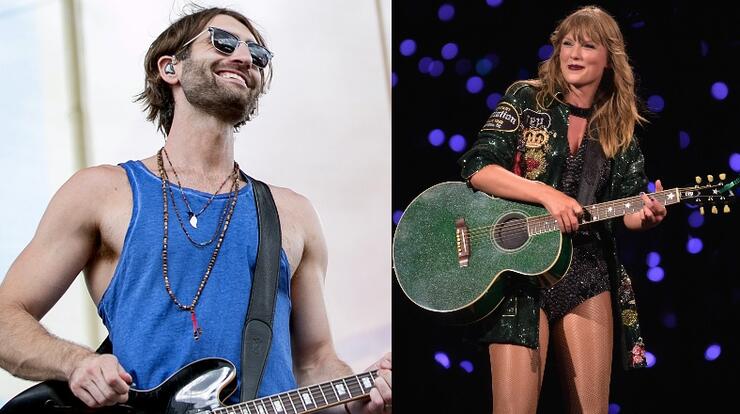 Ryan Hurd is already making a name for himself in the country music scene. While you have definitely sung along to many of the hits he's penned for other artists, the country singer is setting his sights on collaborating with other artists.
Now that he's released his new EP, Platonic, Hurd is hoping to continue to perform and write more songs for himself but also wants to team up with some big names. In a new interview with Billboard, he opened up about who he'd love to cut a song with and he didn't have to think twice about his choice. "If I get to pick anybody, I think I would have to say Taylor Swift," he revealed. "I still think of her as a country artist, even though she's the biggest artist in the world."
His dream of teaming up with Swift doesn't seem all that far-fetched either as she's brought his wife, Maren Morris, on stage in her hometown during Swift's 2018 summer tour. He also revealed she's a big fan of his. "She's been so supportive of me and what I've done," he said. "She's an amazing songwriter. That would probably be the one that I would put out into the world. Maybe the universe will be cool to me."
The country singer recently stopped by The Bobby Bones Show to chat all things Platonic and revealed the title track reminds him of the early days when he and Morris were first dating and how things went from friendly to romantic rather quickly. Hurd also appeared in Morris' video for "The Bones" earlier this summer where fans got an inside-look at the couple's tropical vacation.