Sammy Hagar Would Never Retire Because It Would Be Too Boring
By Andrew Magnotta @AndrewMagnotta
October 1, 2019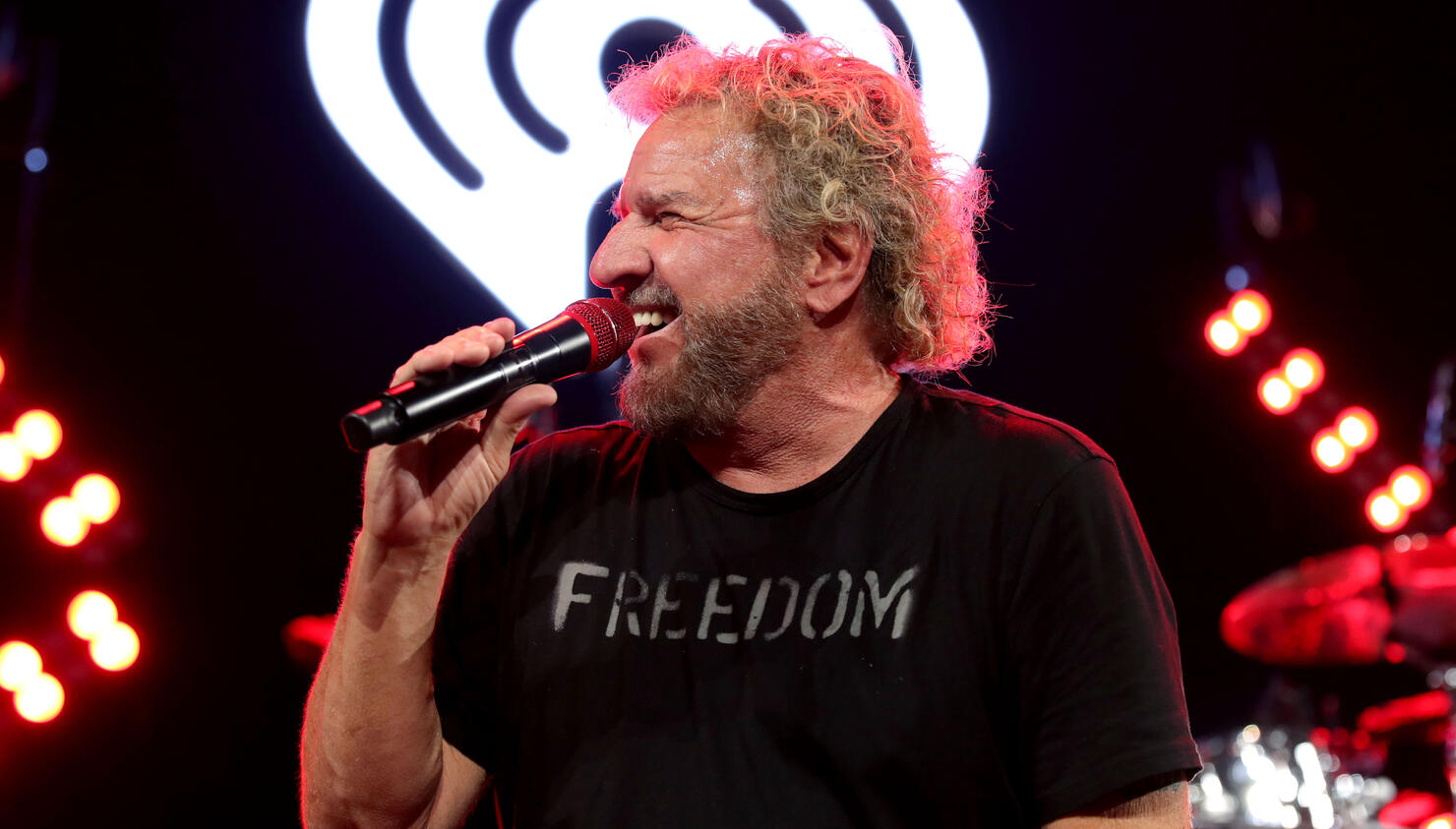 Retirement is still not something on Sammy Hagar's radar.
The former Van Halen front man and Rock and Roll Hall of Famer has repeatedly indicated in recent years that he believes he's doing some of the best work of his career. He isn't looking forward to slowing down anytime soon.
The singer tells OC Weekly that his enduring fitness at his age is a gift he won't squander. As such, he'll keep going until the wheels fall off.
"Being one of the few that are still upright at my age is quite the honor," Hagar said. "Half the thing that makes me so healthy and vibrant and able to do things that I did when I was 40 is because I'm happy to do them. I don't have to do things that I'm not happy to do. Some people have to work, you have to do this and that, and I'm not dogging that — I'm just saying it makes my life so much easier, it makes me so happy, because I don't have anything to complain about."
Hagar says his businesses and his focus on music is probably what's keeping him alive.
"...I say no to so many things because I think, 'Ah, that's not going to be enough fun,' he added. "I think that if I stopped and tried to retire and slow down, number one, I would be bored to death. My wife would probably kick me out of the house, and we'd probably have to live in separate houses. When I'm busy, I'm the best, and my energy stays up and I don't start getting insecure and thinking about other things, and then I don't start daydreaming."
That's some sound logic. And anyone who's seen Hagar perform recently can attest that he still sounds great live. The singer has spent the bulk of this year on the road with The Circle, promoting the band's debut album, Space Between.
Hagar has more plans to be on the road in 2020. After the last-minute cancellation of his second annual High Tide Beach Party in September, he pledged a series of free concerts as a way of making it up to people inconvenienced by the timing.
Get all Sammy Hagar's tour dates here.
Photo: Getty Images