Cage The Elephant Just Made History On The Alternative Rock Chart
By Katrina Nattress
October 15, 2019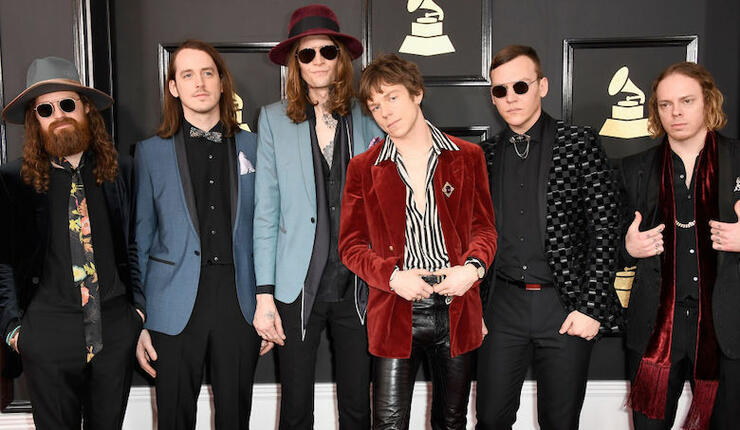 This week Cage The Elephant recorded their ninth No. 1 single on Billboard's Alternative Rock chart with their latest single "Social Cues," officially giving them the most alt-rock chart toppers out of any band this decade.
Aside from the Social Cues title track, the album's lead single "Ready to Let Go" hit No. 1 earlier this year, along with "Trouble" and "Mess Around" in 2016, "Cigarette Dreams" in 2015, "Come a Little Closer" in 2013, "Shake Me Down" in 2011, "Back Against The Wall" and "In One Ear" in 2010, and "Ain't No Rest For The Wicked" in 2009.
Earlier this year Cage The Elephant frontman Matt Schultz chatted to Billboard about where he sees the band going now that it has five albums under its belt. "I would like to take this as far as we possibly can," he said. "I enjoy when the band grows, for probably selfish reasons as much as I do also for enhancing the creativity. With continued and further success comes more resources to pull from and I love that. I like the work and I want to do the work as long as I'm able to, whatever that means."
Cage The Elephant is still touring on their latest album Social Cues, and will be on the road for the foreseeable future. Check out a full list of dates here.
Photo: Getty Images
Chat About Cage The Elephant Just Made History On The Alternative Rock Chart