Cardi B Fan Offered Free Tickets For Life After Getting Massive Tattoo
By Lindsey Smith
October 18, 2019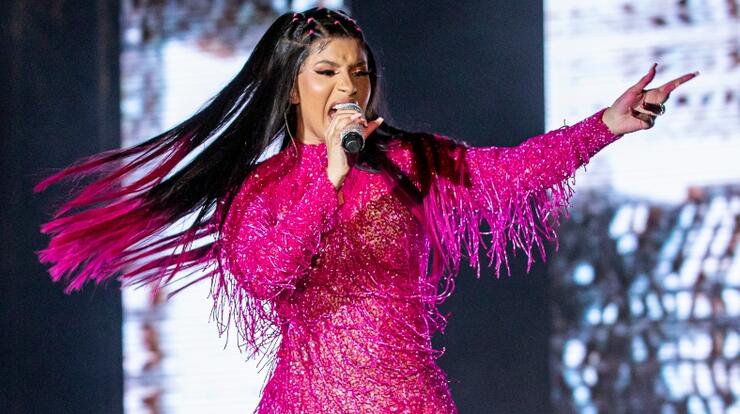 One Cardi B fan has gone above and beyond (and then some) to show her dedication to the "Money" rapper after getting a MASSIVE tattoo of the rapper's face.
The 27-year-old rapper took to Instagram on Friday (October 18) to post a photo of an unidentified woman showing off her huge thigh tattoo. As you'll see in the post below, Cardi's face fills up a large portion of the woman's thigh as she sports pink glasses and the rapper's name is at the bottom.
Cardi was so impressed with the tattoo that she awarded the fan with something truly incredible: free tickets to her shows… for life! "Wow 😱😱😱Lets link! Free Cardi tickets for life," she wrote. "You even invites to my family events."
It's not confirmed whether the fan has been found, but commenters have identified the tattoo artist as Alan Morris from Hobart, Tasmania.
Speaking of tattoos, this summer Cardi debuted a new tattoo on the back of her leg in honor of her husband Offset. Back in January 2018, Offset also got a tattoo in honor of his wife. For his ink, the "Red Room" rapper tattooed the Powerpuff Girl, Buttercup, on his neck with "Cardi B" written underneath it.
Cardi has been living her best life this week after celebrating her birthday. She and Offset traveled to Turks and Caicos to celebrate her big day and let fans in on the festivities by sharing a number of NSFW and downright hot clips to her Instagram.
Photo: Getty Images
Chat About Cardi B Fan Offered Free Tickets For Life After Getting Massive Tattoo