Camila Cabello Channels Her Inner Sharpay While Lip Syncing 'Fabulous'
By Lindsey Smith
October 19, 2019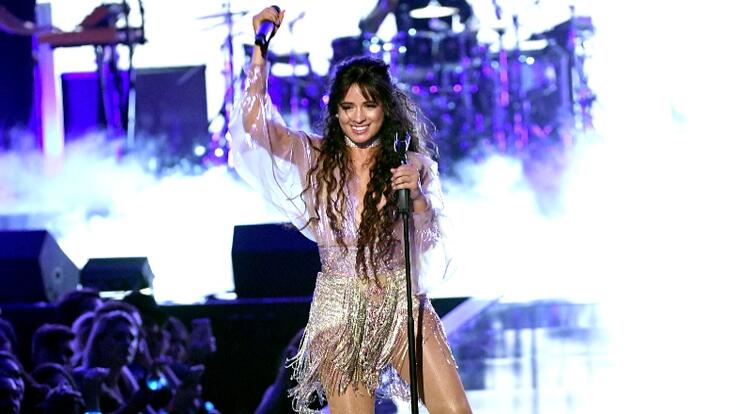 Camila Cabello may be the star of Cinderella, but she definitely is an East High Wildcat at heart (aren't we all?).
The 22-year-old singer took to Instagram on Saturday (October 19) to post a video of her singing along to "Fabulous" from High School Musical 2 and it's as every bit as amazing as you'd expect.
As you'll see in the clip, Cabello is wrapped up in a fluffy white robe while in her bathroom and belts out part of the song before grabbing a water bottle and lip syncing along with the iconic lyrics. "Welcome to adulthood everybody" she captioned the video. Seriously, Sharpay Evans who??
Cabello is clearly having the time of her life while she smiles and spins around in front of her phone while it records her mini bathroom concert. Honestly, I need a sleepover invite to her house NOW so we can do this together.
And let's be real, I'm pretty sure I'm not the only one who looks exactly like this while singing along to one of her songs in front of the mirror so it's nice to see even celebrities aren't too good for a bathroom lip sync concert. 
The "Shameless" singer's affection for HSM should come as absolutely no surprise to die hard fans. The singer has confessed her love for the iconic Disney movies on many occasions via Twitter over the years including the gems like "HIGH SCHOOL MUSICAL IS A CINEMATIC MASTERPIECE" and "I cried watching the high school musical reunion don't look at me." Same girl, same.
HIGH SCHOOL MUSICAL IS A CINEMATIC MASTERPIECE "EVAPORATE,TALL PERSON"

— camila (@Camila_Cabello) July 6, 2014
i cried watching the high school musical reunion don't look at me

— camila (@Camila_Cabello) January 21, 2016