Carrie Underwood Jokes Her Stage Is 'Dangerous' After She Trips During Show
By Lindsey Smith
October 19, 2019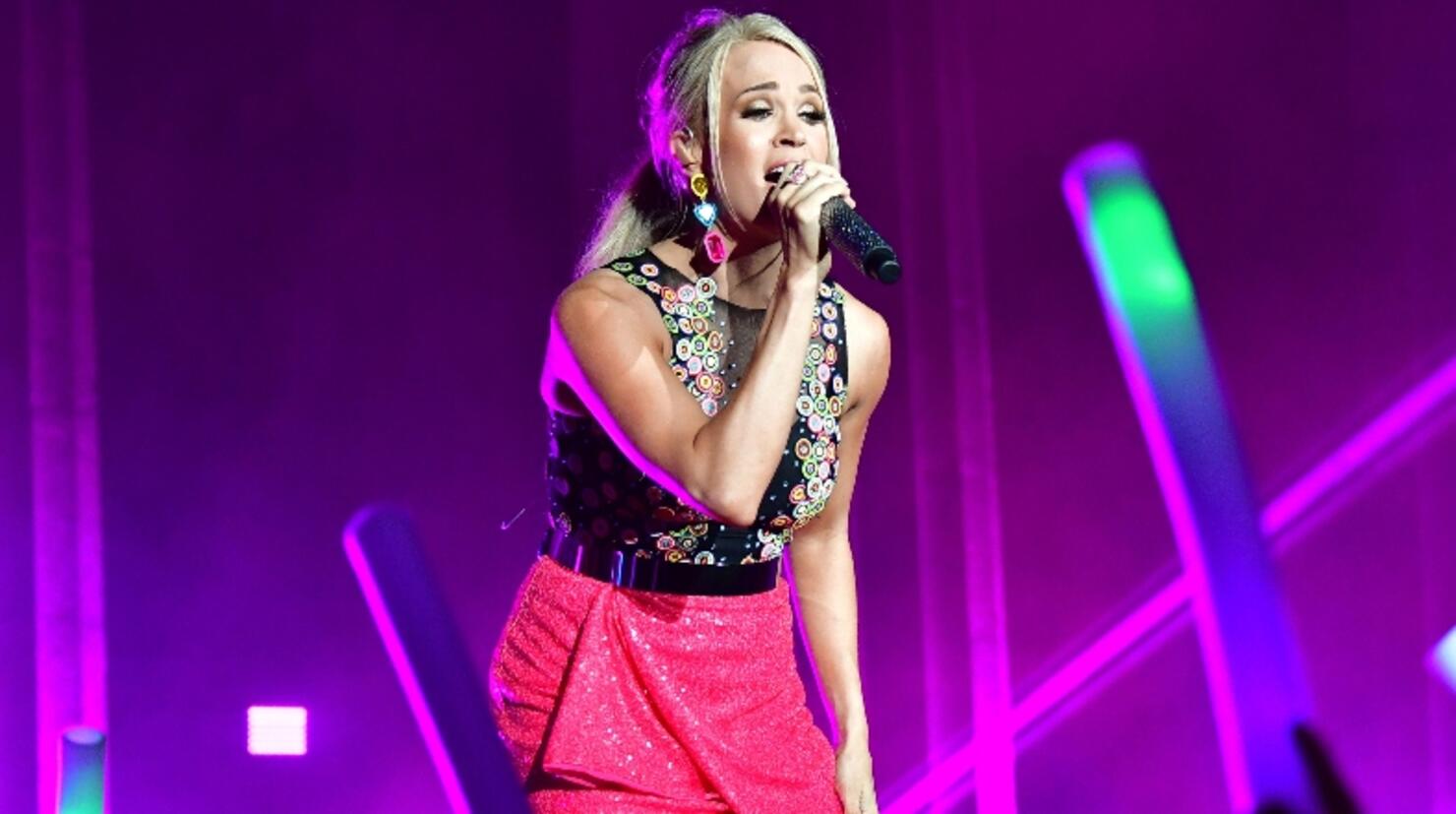 Carrie Underwood had a bit of a blooper during a recent concert but she bounced back like a true champion.
At the end of her show in Louisville on Thursday (October 17), Underwood was thanking her fans for attending her show when she tripped on a gap in the stage while sashaying down the walkway waving to fans. The moment is a little heart-stopping as she loses balance and looks to almost fall all the way to the ground. Thankfully, she manages to grab onto her guitarist, Chad Jeffers, who helped save the singer from falling down. 
In true Underwood style, the few seconds of the mishap is actually pretty graceful considering how scary it is. "All good!" she told the crowd after the slight hiccup. She quickly went back to waving at her fans and telling them she'll see them all next time.
Our stage can be a dangerous place...especially in heels! We all put our lives on the line night after night for the sake of the music!!! 😂😂😂 Thankfully, @ChadJeffers was there to catch me! https://t.co/OXed9RIOjL

— Carrie Underwood (@carrieunderwood) October 18, 2019
A day later, on Friday (October 18), the mom of two joked about her stumble when she retweeted a fan who caught the fall on camera. "Our stage can be a dangerous place...especially in heels," she wrote. "We all put our lives on the line night after night for the sake of the music!!!"
Underwood's Cry Pretty Tour 360  is a family affair as well. Her husband Mike Fisher and their two boys, Isaiah and Jacob, join her as she trots around the globe performing for fans. In a recent interview, she revealed that Isaiah loves being on tour. "Someone recently called him the Mayor of Catering because he's just like, 'Hi everybody!" she said. "He has his little scooter and he rides around the venues."
Photo: Getty Images