Halsey Gushes Over Taylor Swift And 'Absolutely' Wants To Collab With Her
By Lindsey Smith
October 20, 2019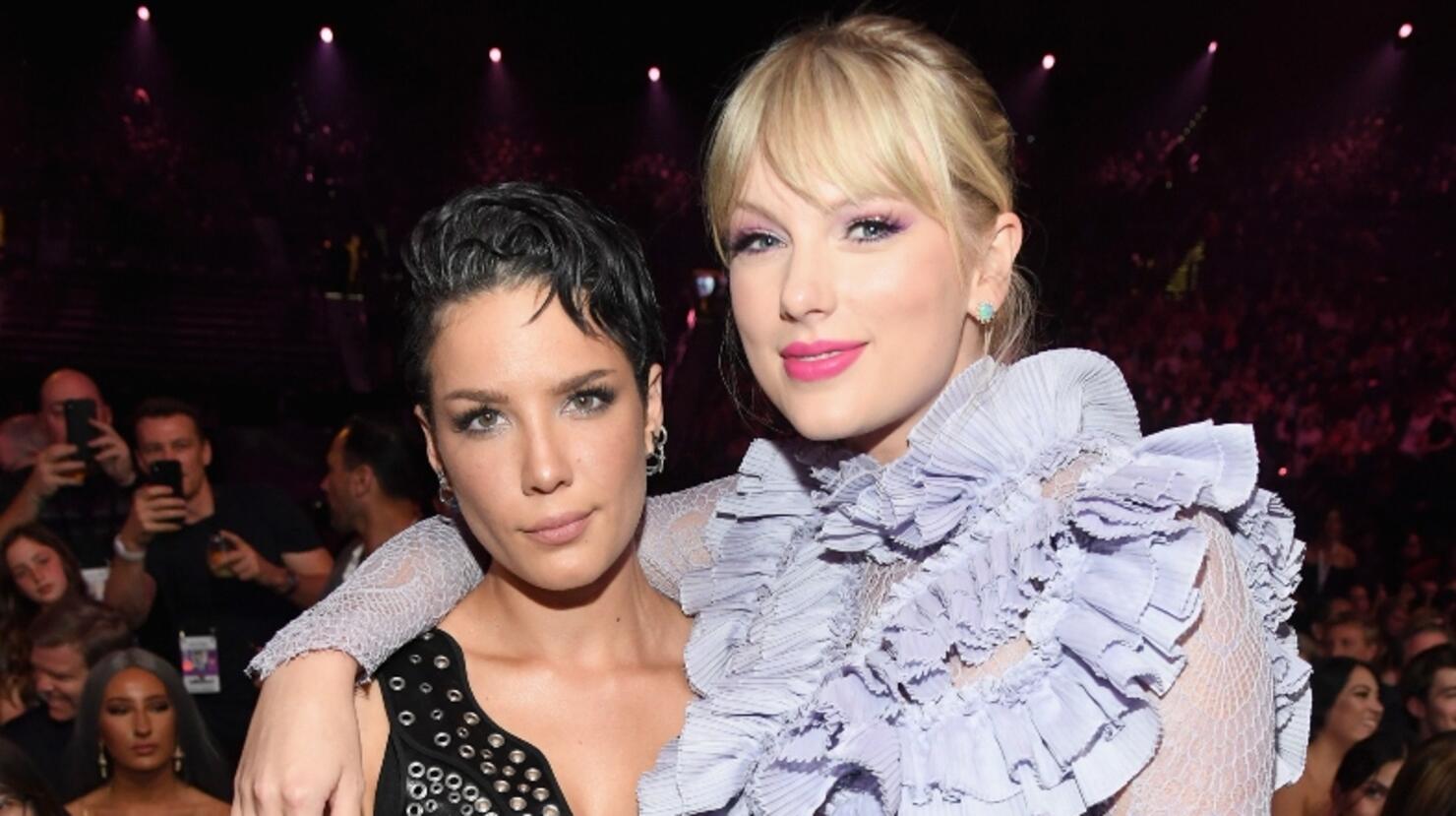 If there is a pop star deity out there, I am praying to you to turn this into a reality.
On Saturday (October 19), Halsey made a surprise appearance at a concert in California benefiting breast cancer research. 
While she sang some hits like "Bad at Love" and "Graveyard," she took a moment to gush about Taylor Swift, who was also performing that night. After confessing that she wanted to get off stage so she could see Swift perform, she admitted she sings Swift's songs in the shower.
"The whole new album is my shower music, it's really insane," she laughed. "I think my assistant has 100 videos from outside the door where I'm in the shower." The "Nightmare" singer then jumped into an a cappella snippet of Swift's new song "Lover" and it is absolutely incredible.
"It's SO GOOD!" she screamed to the crowd after singing.
She then sent fans into an even bigger frenzy after telling the crowd how much she'd love to work with the 29-year-old. "She's, like, definitely an artist who I would absolutely love to collaborate with at some point," she told the crowd.
Later that night on Tumblr, Swift reblogged a fan who wrote "Halsey randomly started singing lover on stage tonight ahhhh I LOVE HER" and the singer replied "ME TOO" under it. This isn't the first time either singer has talked about the other and I am living for their adorable friendship! We can only hope that Halsey is part of Swift's Lover Fest East and Lover Fest West concerts next summer or maybe they'll surprise us with a duet in December at iHeartRadio Jingle Ball in New York City!
Halsey and Taylor are both performing at this year's iHeartRadio Jingle Ball in New York City, alongside a star-studded lineup. Fans will be able to watch the show on December 13th via an exclusive livestream on The CW App and CWTV.com. The CW Network will also broadcast the event as a nationwide special on Thursday, December 19th at 8pm ET. Fans will also be able to listen to December 13th's festivities across the country on 100 iHeartRadio CHR stations.
Photo: Getty Images