Demi Lovato Talks New Music, Body Image In 1st Interview Since Her Overdose
By Paris Close
November 4, 2019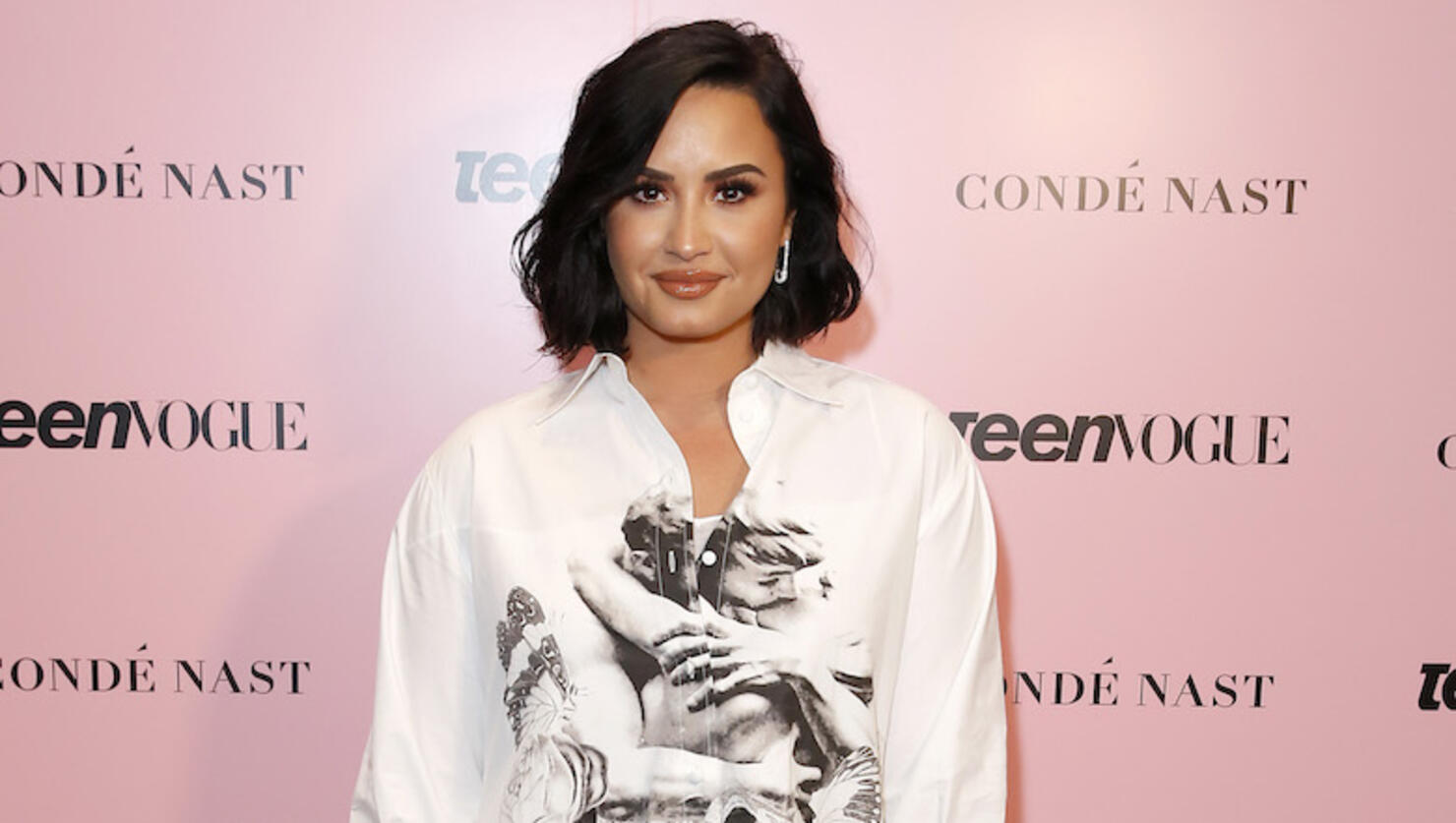 On Saturday (November 2), Demi Lovato attended the 2019 Teen Vogue Summit at Goya Studios in Los Angeles to give her first interview since she suffered a near-fatal overdose in July 2018. After a year of introspection, the "Tell Me You Love Me" singer has set out on a road to confidence, happiness, and sobriety, having accomplished as much by remaining clean every step of the way. Now, in this new sit-down, the pop star talks about accepting her body, new music, and facing her own reflection.
Scroll down for all the highlights from Lovato's first interview in over a year below.
On body positivity: "We hear the term body positivity all the time. To be honest, I don't always feel positive about my body. Sometimes I do not like what I see. I don't sit there and dwell on it. I also don't lie to myself. I used to look in the mirror if I was having a bad body image day and say 'I love my body, you're beautifully and wonderfully made.' But I didn't believe it. I don't have to lie to myself and tell myself I have an amazing body. All I have to say is 'I'm healthy.' In that statement, I express gratitude. I am grateful for my strength and things I can do with my body. I am saying I'm healthy and I accept the way my body is today without changing anything."
On living for herself: "Over the past five years I've learned life is not worth living unless you're living for yourself. If you're trying to be someone you're not, or you're trying to please other people, it's not going to work out in the long run," she said. "If you want to dye your hair purple, dye your hair purple. If you want to love someone of the same sex, love someone of the same sex. Be yourself and don't be afraid of what people think."
On dealing with cyber bullies: "What people don't realize is I'm an extremely sensitive person. When someone says something mean about me or makes a meme making fun of me, I have a good sense of humor. But when it's a very serious subject it can be hurtful. … I'm so tired of pretending I'm not human. When you say stuff, it affects me. I try not to look, but I see it."
On releasing new music: "I have new music coming. I didn't say when — now I'm just teasing you. It's important to remember that I am so cautious this time around of jumping back into things. I've really decided to take my time with things. When the time is right, I will put it out there. I am dying to release new music ... but everything in due time."
On facing herself in the mirror: "What I see in the mirror [is] someone that's overcome a lot. I've been through a lot and I genuinely see a fighter. I don't see a championship winner, but I see a fighter and someone who is going to continue to fight no matter what is thrown their way. I have a lot of confidence now because I have said the things I believe in. … That's what I see when I look in the mirror — a strong woman."
Read Demi Lovato's full Teen Vogue interview here.
Photo: Getty Images