Harry Styles Announces 'One Night Only' Concert To Celebrate New Album
By James Dinh
November 5, 2019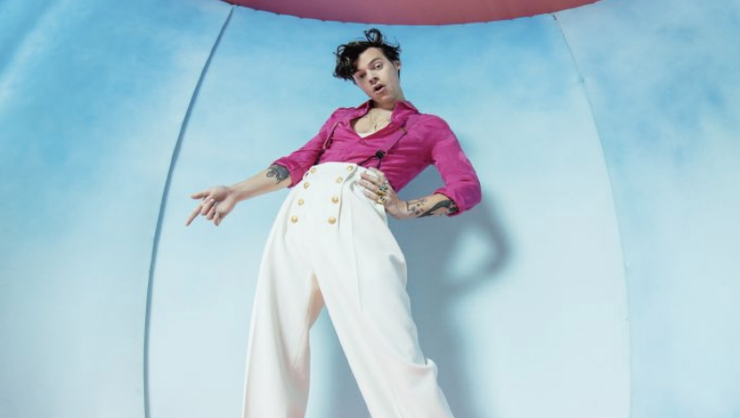 Harry Styles is making sure that his upcoming album, Fine Line, is performed on the very day that it drops.
On Tuesday (November 5), the chart-topper, 25, announced a one-night-only show at The Forum in Los Angeles to celebrate the December 13th release of the LP. Fans who pre-order the sophomore effort will receive presale tickets for $25 to the event, which is being dubbed "Harry Styles -- Fine Line Live at the Forum -- One Night Only." The presale will begin on Thursday at 9:00 a.m. PT. Meanwhile, tickets to the general public will go on sale on Friday at 9:00 a.m. PT. There is a maximum of two-tickets per purchase.
Yesterday, Styles took to social media to post the title, release date and cover art for the album. The latter features the singer in a bright pink shirt and high-waisted white pants. Fine Line will be released via Columbia Records/Erskine Records in various formats, including CD, vinyl and a special edition with a 32-page book with exclusive behind-the-scenes photos from the album sessions.
Prior to the show, fans will see the star offer comedic chops and new tunes when he serves as host and musical guest on the November 16th episode of Saturday Night Live. This marks his first time hosting the show. Styles last appeared in 2017 on the weekend that his debut solo album dropped, with Jimmy Fallon as host. He has also appeared as a musical guest during his time in One Direction.
Chat About Harry Styles Announces 'One Night Only' Concert To Celebrate New Album