From Fun. To The White Stripes: 11 Bands We Wish Would Reunite
By Lindsey Smith
November 7, 2019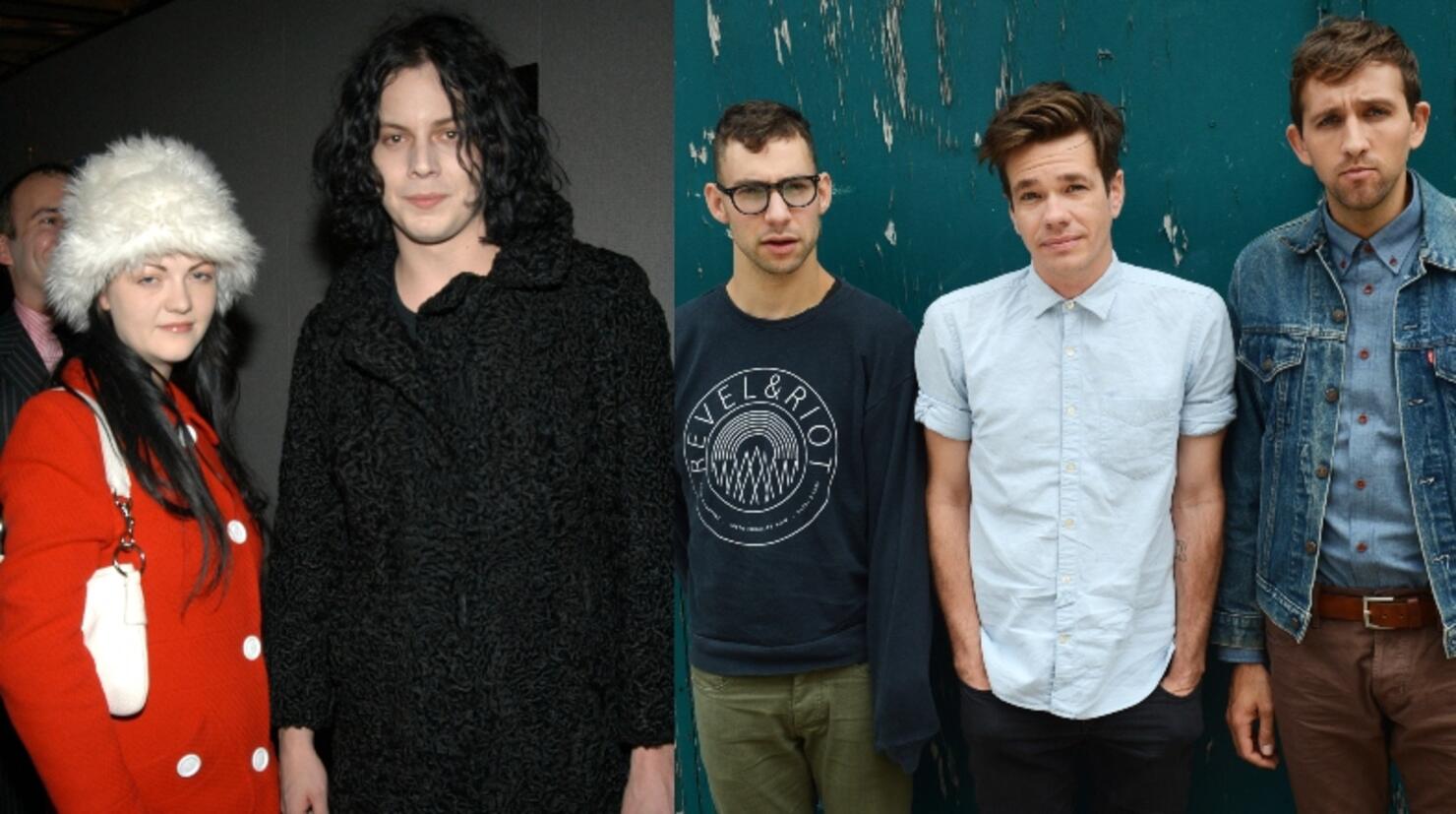 There may be no worse feeling than learning that your favorite band has decided to call it quits. Thankfully, while breaking up is hard to do, it's not always permanent — even if it does take years to see your favorite act live again.
My Chemical Romance, Rage Against The Machine, Misfits and more have all recently surprised fans by announcing their reunions as well as shows and it gives us hope that other bands who have said farewell will take their lead and reunite.
Check out our list of bands who we wish would dust off the drum kit and guitars and play a gig again.
Chances of a reunion: Never happening. In a 2012 interview, Jack White said there is "absolutely no chance" for him to reunite with his ex-wife Meg. He did say the only reason he'd think about it is "if we went bankrupt or really needed the cash, which would be a really sad thing." Yikes.
Chances of a reunion: Very likely. Just last August, Say Anything's Max Bemis announced the band's hiatus but not without also dropping details about another album. While they had no plans to tour the new music, Bemis did confirm Say Anything would get back together at some point "to play festivals and scoff at our career."
Chances of a reunion: Possible. The band called it quits back in 2011 but did reunite in 2015 for a 10-year anniversary tour of its album Almost Here. "I just have a lot of fun doing them," singer William Beckett said of anniversary tours. "It's nice to see that there is a resurgence and being able to celebrate that time in our lives."
Chances of a reunion: Slim to none. They say blood is thicker than water but Noel and Liam Gallagher would probably rather drown themselves than play music together again. Liam said in a recent interview "We're probably better off apart" — which is honestly one of the nicer things he's said about his brother.
Chances of a reunion: It's unlikely. Andrew McMahon has seen incredible success in both Jack's Mannequin and Andrew McMahon in the Wilderness (the latter recently announced a new tour with AWOLNATION). While Something Corporate did set out on a 10-year reunion tour, don't expect McMahon to get the band back together. "I could make a boatload of money if I put Something Corporate together and we did a reunion tour, but what does that serve from the artistic perspective? Very little," he told Observer in 2017.
Chances of a reunion: It could happen. The guys ended the band on good terms in 2017 after 20 years together and show no signs of animosity. While frontman William Ryan Key is still touring with his solo work, we may expect a Yellowcard reunion in the future.
Chances of a reunion: Likely. Tom DeLonge and Travis Barker are still pals and in a 2017 interview, Tom admitted, "there was always talk of Box Car Racer; we've talked about it for a very long time" and it's something they're "willing to do."
Chances of a reunion: Likely. Another band of half the blink-182 guys; which features Mark Hoppus and Travis Barker — who are obviously still close as they're still making music together. In July of last year, when asked on Twitter about a potential reunion, Mark replied "Never say never."
Chances of a reunion: Unlikely. After performing a new song in 2014 it seemed like the band would be working on its third album but went on a hiatus instead. Jack Antonoff is successfully producing albums for the likes of Taylor Swift, Lana Del Rey and more. Plus, he's making music for his bands Bleachers and Red Hearse. Nate Ruess is also focusing on his solo endeavors.
Chances of a reunion: Could happen. The Arizona-based pop-punk group didn't seem to end on good terms when frontman Brian Dales allegedly prioritized his solo career. Thankfully, the members are thriving doing their own thing. Brothers John and Stephen Gomez are seeing success in their new band TWIN XL while drummer Jess Bowen has been rocking out with Tessa Violet and guitarist Josh Montgomery seems to be working BTS in the music scene producing.
Chances of a reunion: Unlikely. After disbanding in 2005, Midtown reunited for a surprise show in Brooklyn, New York in 2014 after a decade of not performing. They also played Skate & Surf that same year in celebration of the tenth anniversary of Forget What You Know. Frontman Gabe Saporta may be more well-known to you by his title of lead singer of Cobra Starship and he admitted to AltPress he was the one "that needed convincing" when it came time to get Midtown back together.