Upcoming Foo Fighters Material Is "F---ing Weird," According To Dave Grohl
By Andrew Magnotta @AndrewMagnotta
November 13, 2019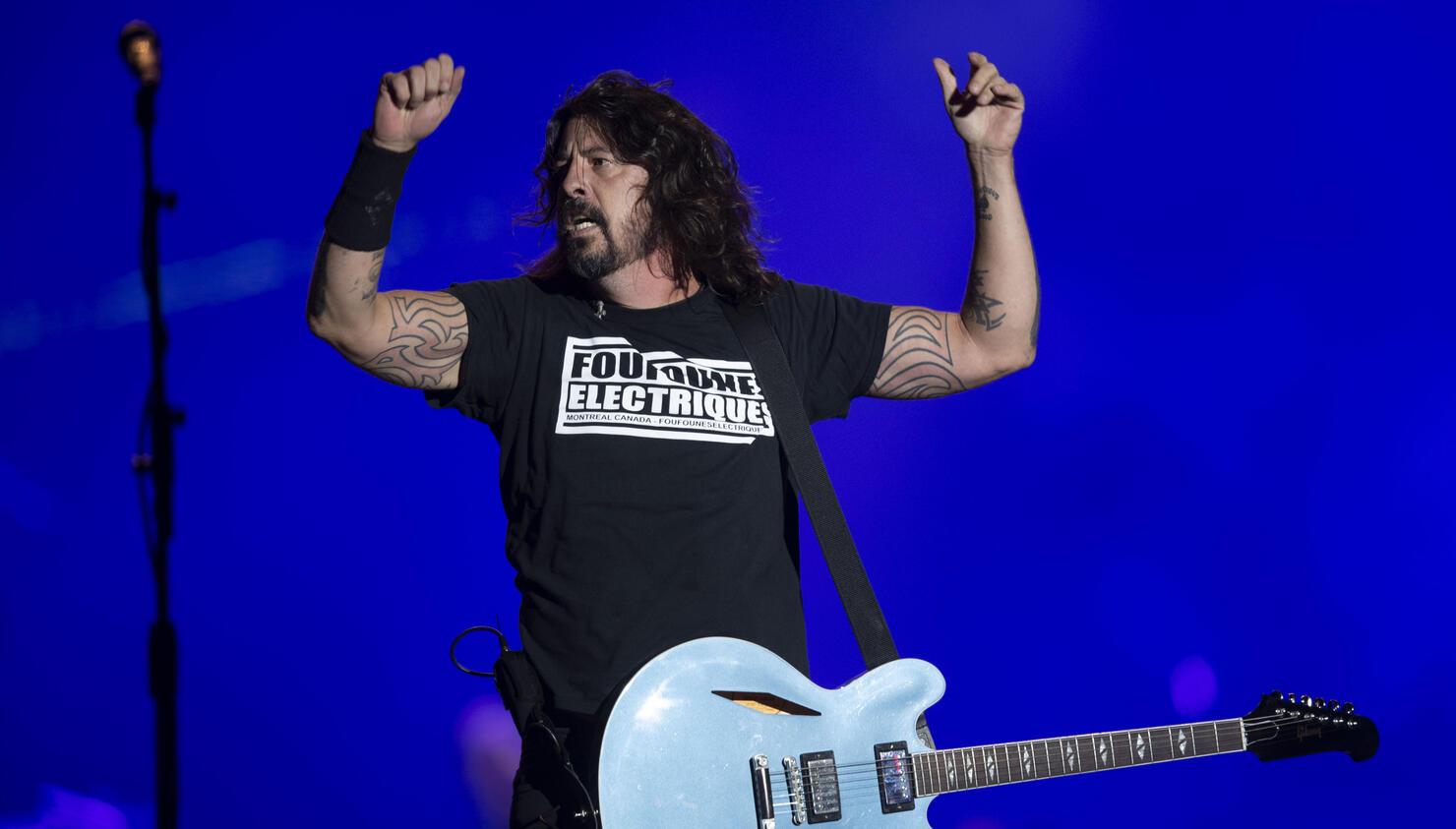 Foo Fighters fans are in for something a little different with the band's incoming tenth studio album.
After about a year-and-a-half of hard touring in support of the band's last album, the Foos lightened up their touring load this year in order to allow new songs to materialize (and reacquaint themselves with their families, we assume).
Frontman Dave Grohl says the new music the band has been working on is a new direction from 2017's anthemic Concrete and Gold album.
"You'll hear it, it's f---ing weird," Grohl told Eric Blair in a recent interview for the Bowl for Ronnie cancer charity event in memory of beloved metal icon Ronnie James Dio. "I don't want to give away too much, but we're in the middle of it right now."
You can watch the full chat with Grohl in the player at the bottom of this page or here. He also explains how Dio's music inspired and influenced him as a teen.
During a concert in Brazil in late-September, Grohl told the announced that the Foo Fighters were looking forward to working on the new material.
Drummer Taylor Hawkins, who recently released his third solo album, Get the Money, later confirmed that Grohl was at work on the new album.
Hawkins told RockSound.TV that for the Foo Fighters, making new music is "a long process. We do a lot of demoing and stuff, but I think that we'll have — I'm hoping — I think we'll have a new record by [2020]. We should."
Foo Fighters only have one concert left on their calendar before the end of 2019, December 7, at Intersect Festival in Las Vegas.
Photo: Getty Images