Cardi B Reveals New Details About Her Upcoming Album
By Peyton Blakemore
November 14, 2019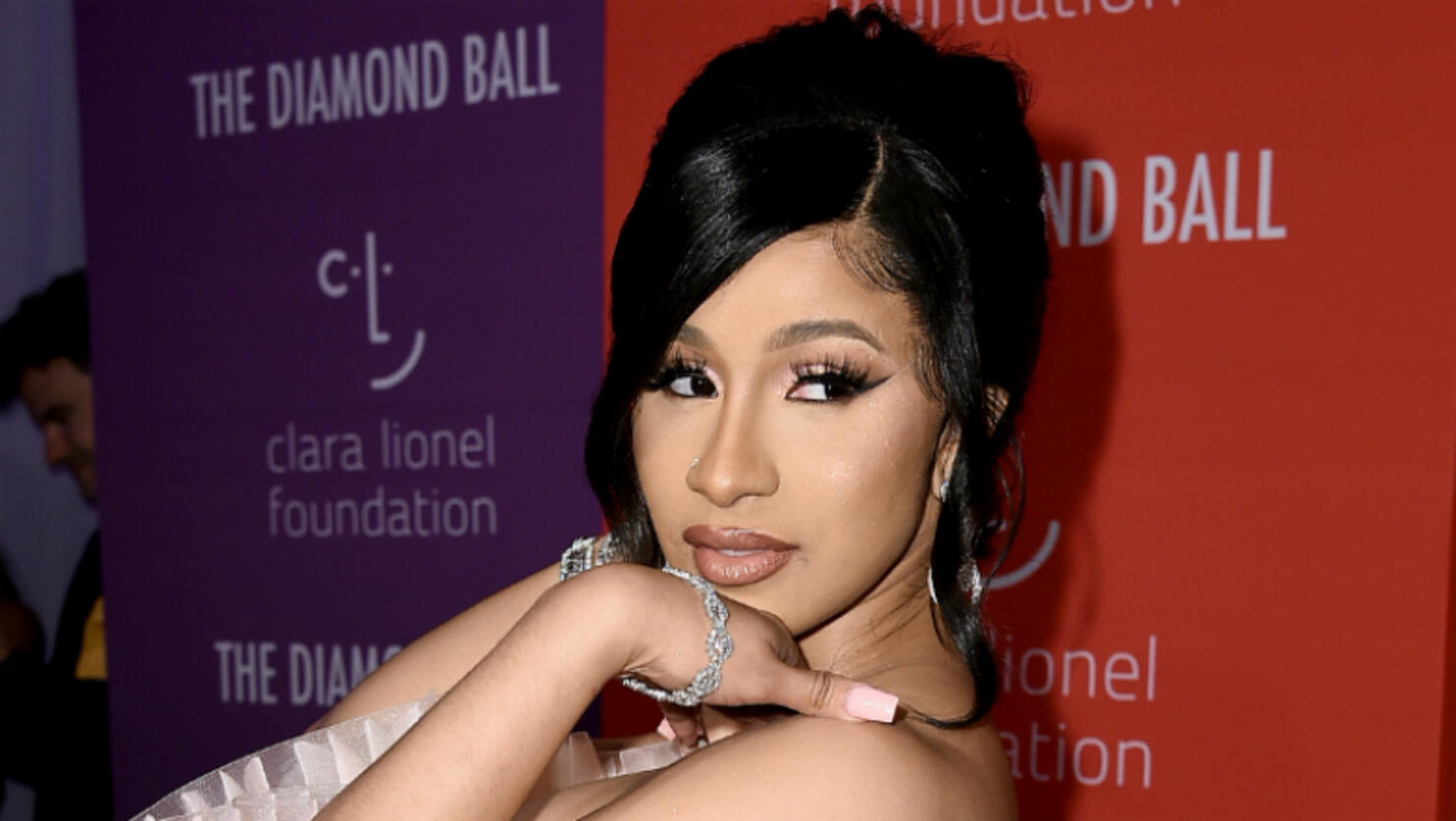 Cardi B is focusing on her music.
In a recent interview with Billboard, the Rhythm + Flow judge made it very clear that these days, she's putting the majority of her energy into finishing her sophomore album. "My album is on my mind 24/7," she told the outlet. "It's practically all I'm focusing on."
The "Press" rapper also shared how this time around, she's found herself at times struggling with deciding to make the music she likes versus making the music she thinks her audience wants to hear. "There's certain music that I want to do, but I feel like, is people interested in that? I feel like things have changed," Cardi admitted. "It's more like a twerk sound going on right now. It's just like, 'Should I just do my music around that?' But I cannot just go with what's hot. I still gotta go with what I want to do."
The 27-year-old rapper then recalled how she found a way to deliver both the music her fans wanted to hear while also remaining true to herself when working on her highly successful debut album, Invasion of Privacy. "I was going with what I want people to hear, and what I like, so that's what I'm doing now," she said. "I'm just having fun in the studio, because if you think, 'My first album was like this, I gotta have the same recipe,' it's just not gonna work."
As fans know, last month, Cardi took to Instagram Live to announce the shocking title of her upcoming album, telling fans she planned to name it after Tiger Woods. "I think I'm going to name my album Tiger Woods," she said.
The 26-year-old rapper went on to explain why she wanted to name her album after the 14-time major golf champion, who had a comeback year in 2019, winning his first major championship since 2008 and his first win at Augusta National since 2005, after a string of unfortunate losses. "Because, remember when everybody was talking sh*t on Tiger Woods, like 'Oh blah blah, blah blah this, blah blah that.' And then he f**ing came and won that green jacket? That's what I'm going to name my album," Cardi explained.
While we're still not sure if Cardi will actually go through with naming her sophomore album after the golf-pro, one thing we're almost certain of is that the LP's coming in 2020. "Everything right now, I'm just gonna be real quiet about some sh*t because I been working on my album," Cardi told fans during the live stream. "The next sh*t that I'ma drop is gonna be my single, and then as soon as I drop my single it's gonna be my album."
Photo: Getty Images