Cardi B Drops New Freestyle To Hold Fans Over Until New Album
By Peyton Blakemore
November 19, 2019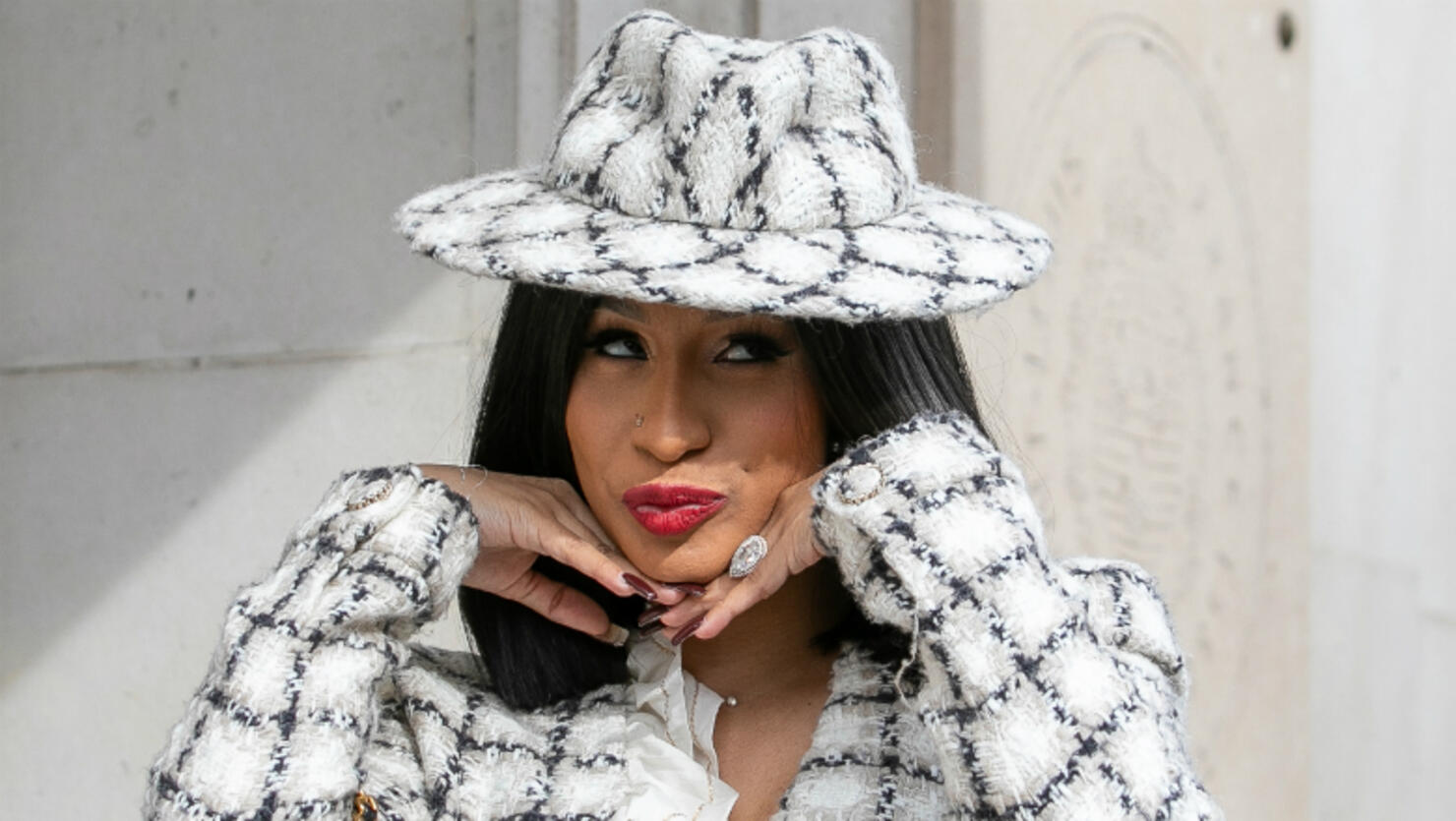 Cardi B just blessed fans with a "little something something" to hold us over until she drops her sophomore album.
On Monday (November 18), the "Press" rapper brought back OG Cardi to deliver a casual yet fire freestyle that further built anticipation for her upcoming project. Wearing a cropped tank top, sweats and her natural hair while posted up in a kitchen in front of Cap'n Crunch, Vienna Sausages, and other snacks, Cardi jumped on the beat with her usual swagger and OG flow, spitting hard bars that further proves she's coming with that heat in 2020.
"BX you know I rep that/ b*tches step back/ I'm right back on my bullsh*t you could bet that/ Wack h**s I never stress that, I don't address that," she began. "Cardi B find me anywhere the check at/ These bum b*tches is broke and I don't respect that/ Let a sugar daddy talk but they don't reflect that/ You ain't open up no business, got no businesses/ I be in the mansion, you be in my mentions / I came right out the trenches to the top of the charts / Lost friends on the way / This sh*t is breaking my heart / 'Bout 30 seconds in I'm like where do I start / I don't act I'm a hustler just playing my part."
"What you spend on your whip b*tch I spend on my fit/ You won't let you man hit cause you been on my d*ck," Card continued. "I'm bout to follow him back and send him a pic/ Of me holding my Grammy and rubbing my cl*t/ Get that input I'm guaranteed an outcome/ A** fat but I still poke it out some/ Make your ni**a play the middle like he Malcolm/ This just a little something till I finish up the album, b*tch!
See the 🔥 freestyle HERE!
As fans know, Cardi is hard at work on her sophomore album. In a recent interview with Billboard, the Rhythm + Flow judge said, "it's practically all I'm focusing on." The 27-year-old rapper also shared how this time around, she's found herself struggling at times with deciding to make the music she likes versus making the music she thinks her audience wants to hear. "There's certain music that I want to do, but I feel like, is people interested in that? I feel like things have changed," Cardi admitted. "It's more like a twerk sound going on right now. It's just like, 'Should I just do my music around that?' But I cannot just go with what's hot. I still gotta go with what I want to do."
Photo: Getty Images