Dave Grohl Insists The Foo Fighters Are "Dad Rock"
By Andrew Magnotta @AndrewMagnotta
November 20, 2019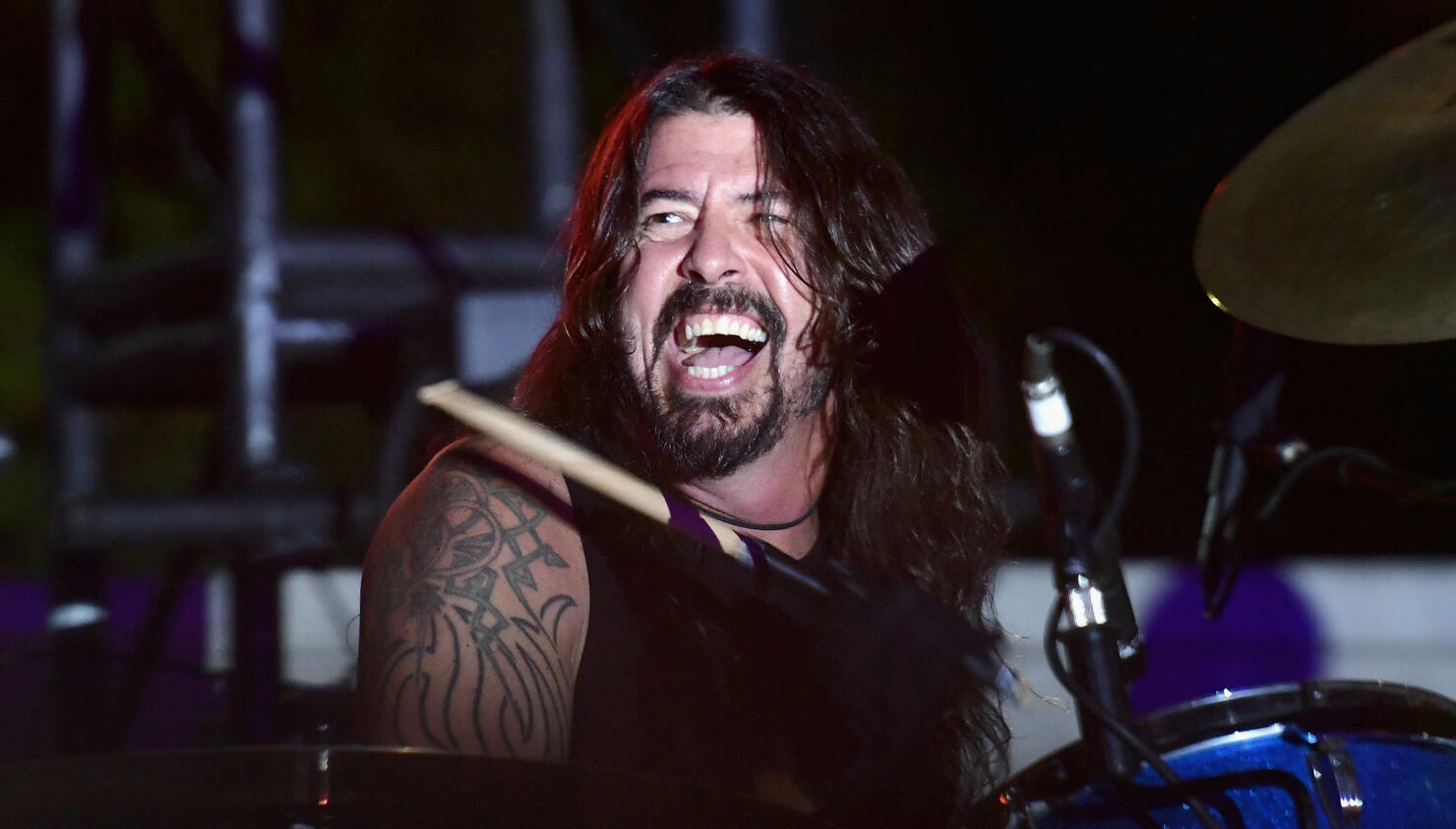 While the Foo Fighters have been one of rock's most important bands for over two decades, front man Dave Grohl suggested the band members have a reputation for being down-to-Earth guys only because they've never thought of themselves as rockstars.
Grohl says he's always been pleasantly surprised by his success in music. While he conceded in a conversation on the Good for You podcast with Whitney Cummings that money and fame has made some things "more complicated," he's grateful for what he has.
The singer, songwriter, guitarist and former Nirvana drummer pushed back against Cummings' assertion that the Foo Fighters are, in fact, a cool band. Grohl noted several recent interviews in which journalists have suggested that the Foos' music is "obsolete."
While those sorts of questions are rude, Grohl says he does understand where they're coming from.
"You know the whole dad rock thing?" Grohl said. "We're totally dad rock."
Amid Cummings' protests, Grohl continued: "First of all, we are all dads, and you're right, we're a rock band. ...Look, I'm 50 years old, I have f---ing grey hair...But you know, the thing is, I have never considered our band cool, and I like that."
He referenced the band's 1999 hit "Learning to Fly" as their attempt at an "AM gold" or 'oldies' tune, which was far out of fashion when nü metal and alternative hard rock were taking over the airwaves. The song, Grohl explained, was inspired by crooners and light rockers from the '60s and '70s, like Andrew Gold, Gerry Rafferty and 10cc.
So when he started writing the song in 1998, he was looking to make a reaction to the music of the day that was current. "Learning to Fly" was successful, but not hip.
"We've just never been hip or cool; we just really haven't," Grohl said. "I think that the reason why we're still here is because we do kind of disconnect ourselves from the popular stuff that's going on, but also because, what the f--k do we care? I just want to f---ing play music."
He added that he's seen many of his friends "not survive," so he wants to enjoy exactly what he's doing.
The Foo Fighters are working on new music this fall with a new album coming in 2020.
Photo: Getty Images