5 AMA Collaborations That Left Us Shook
By Rose Wythe
November 24, 2019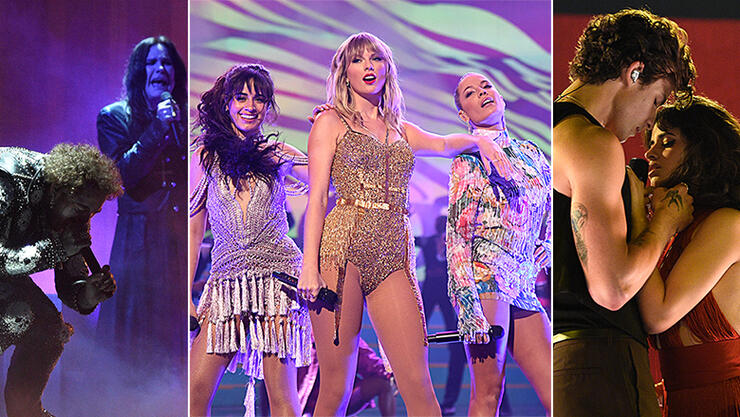 Music genres blended with one another at the 2019 American Music Awards on Sunday (November 24) when chart-toppers from their respective lanes teamed up for some show-stopping performances. From Taylor Swift's career-spanning medley (alongside Camila Cabello and Halsey) to Post Malone's star-studded number with Travis Scott, Ozzy Osbourne and Andrew Watt, the ceremony had a little bit for everyone. Scroll on below to see all of the collaborations that went down at the Microsoft Theater in Los Angeles.
1. Shawn Mendes & Camila Cabello - "Señorita"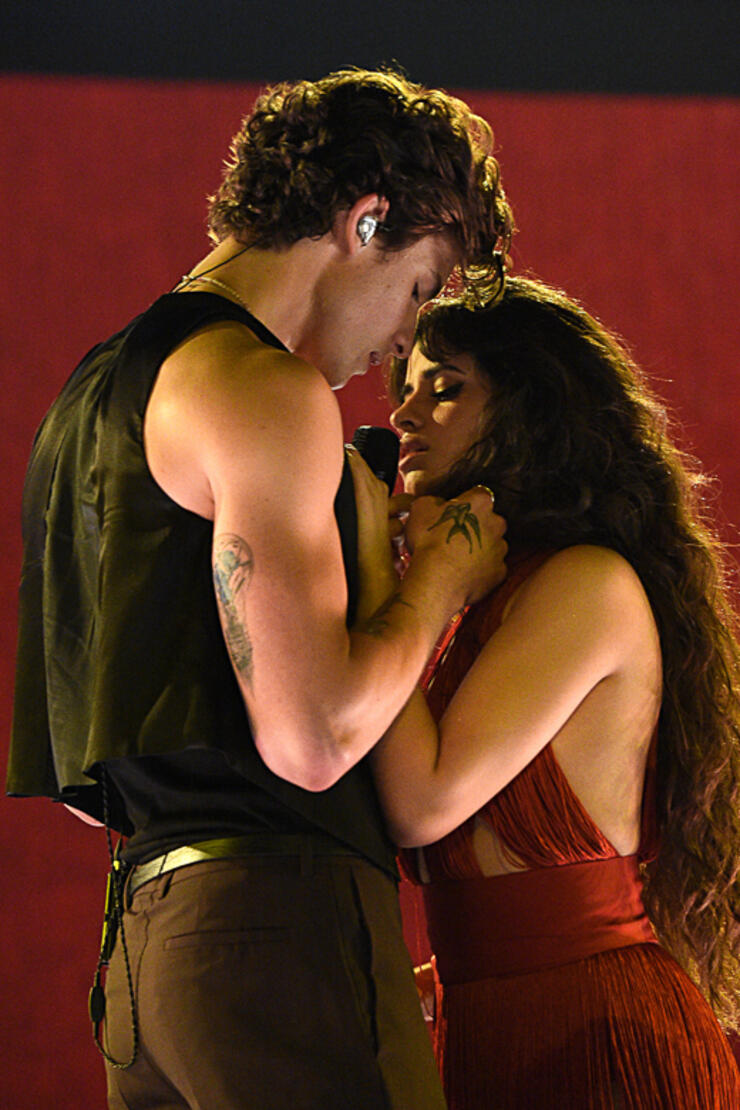 The camera panned to Taylor Swift a couple of times during this lusty performance. She was totally rooting for them to kiss, and so were all of us watching from home! Shawn and Camila also took home the Collaboration of the Year award for the song.
2. Kesha & Big Freedia - "Raising Hell"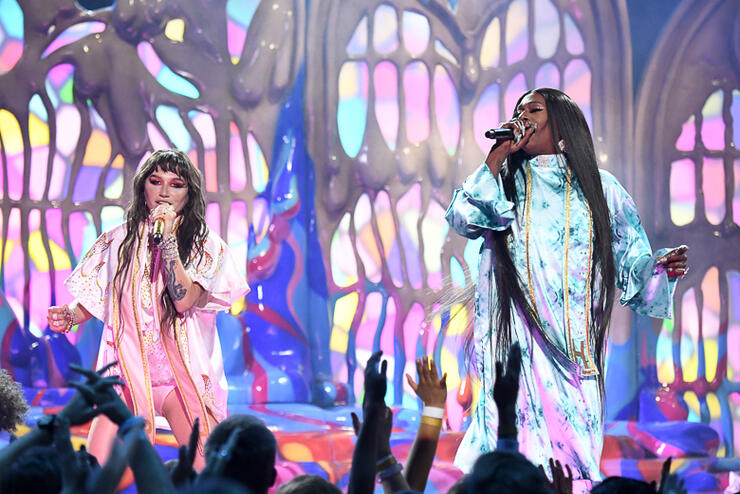 Kesha and Big Freedia took us to their Sunday Service with "Raising Hell" before Kesha went into "TiK ToK" to celebrate its tenth anniversary.
3. Camila Cabello, Taylor Swift & Halsey - "Shake It Off"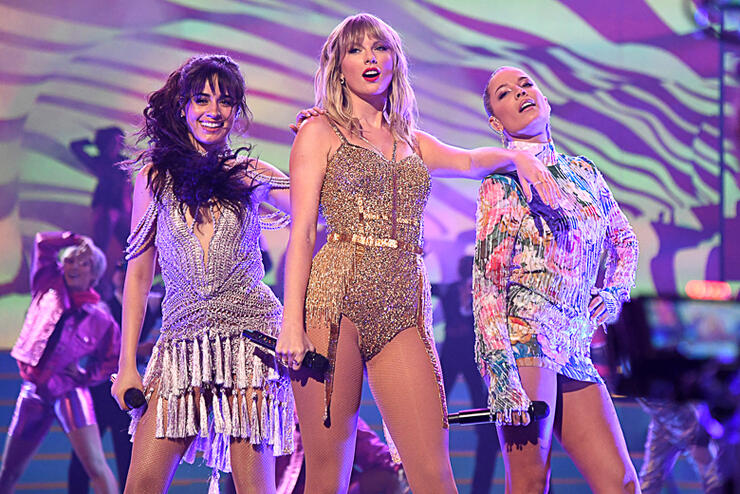 Taylor Swift couldn't leave the AMA stage without bringing out some of her girls! Camila Cabello and Halsey joined at the end of her medley -- which included "The Man," "Blank Space," and more -- to finish with "Shake It Off." Swift now has 25 American Music Awards under her belt after her wins tonight, the most of any artist ever.
4. A Great Big World & Christina Aguilera - "Fall On Me"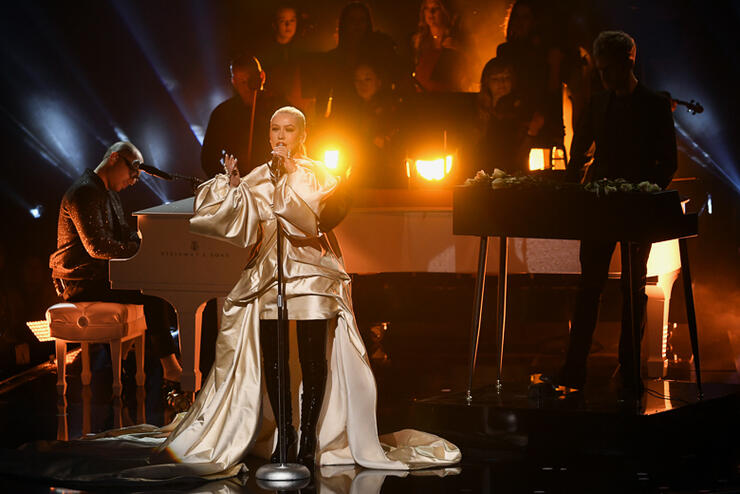 We love when A Great Big World and Christina Aguilera make music together. They're back with a new track, "Fall On Me," which they debuted tonight.
5. Post Malone, Ozzy Osborne, Travis Scott & Watt - "Take What You Want"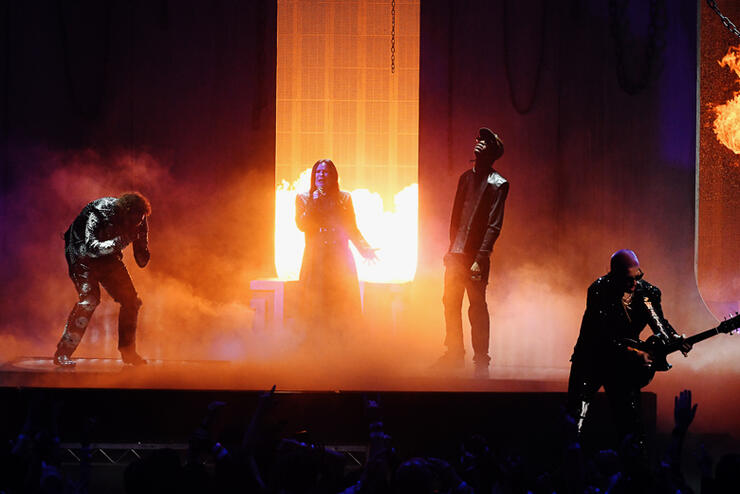 Post Malone and Ozzy Osborne performed "Take What You Want" with Travis Scott and Andrew Watt. Watt threw his guitar up in the air and let it hit the stage. EPIC!
Photos: Getty Images
Chat About 5 AMA Collaborations That Left Us Shook